PAGE 3
Send your email with your selections
Please be 18 and the legal age in your locale to preview the adult items listed below.

---
All of the DVD titles begin with the bracket symbol [ . This is not necessary but if you would copy the whole line [Title (Studio Year) it can pinpoint which title and help find any duplicate.
You can search for a title / category / studio / actor using your browser's find feature: press Ctrl and F together and enter the search word. Click Next/Prev to go down/up one matching title.
Please specify if you want Disk 1, Disk 2 or both in a double disc set - each is sold separate.

---
If you have a slow modem, it may take up to a few mins to download all the cover pics but you can start scrolling down before the whole page is loaded.
[Hot House Backroom 22 (Hot House 2010)

"Hot House Backroom Volume 22 features five exciting scenes with a twist: we asked the guys who they'd like to fuck and let them pick their own scene partners. These genuine, real-life hook-ups are so hot they're guaranteed to have you jacking along for hours!
Starring: Gavin Waters, Devon Hunter, Brandon Bangs, Lucas Knowles, Conner O'Reilly, Conner Habib, Sami Damo, and Zach Alexander
Categories: Young Men, Big Cocks, Group Sex, Amateurs, Muscle Men, Latin Men, Athletes, Anal Sex, Big Loads, Dirty Talk, Kissing, Live Sound, Oral Sex, Rimming, Uncut Cocks
Title: Hot House Backroom Exclusive Videos Vol. 22
Studio: Hot House Entertainment
Year Produced: 2010
Director: Robert Drake
DVD Length: 1 Hour 35 Minutes
DVD Features: Chapters, Trailers, Animated Menus


[Crazy for Cum (Eurocreme 2009)

A compilation of classic cum-drenched clips courtesy of Eurocreme.
Starring: Matt Hughes, Nathan Cox, Ashley Ryder, Jak Williams, Chris Cooke, Johan Volny, Shane Stone, Steven Prior, Titch Jones, Andy O'Neil, Kai Cruz, Fred Faurtin, Anthony Thomas, Others
Categories: Europeans, Anal Sex, Oral Sex, Rimming, Threeways, Muscle Men, Horsehung, Big Loads, Facial Cumshots, Uncut Cocks, Tattoos
Director: Simon Booth
Series: Eurocreme Collection Series
Studio: Eurocreme - EurocremeUSA
Year Released: 2009
DVD Length: 1 Hour 35 Minutes
DVD Extras: Scene Select, Gallery


[Emo Twinks 2 (Saggerz Skaterz 2010)

With a cast of 13 hot twink models in 6 scenes plus a bonus scene, you better order deep to keep these in stock as they will move fast!
Starring: Dillon Samuels, Ryan Connors, Kayden Daniels, Brendan Killen, Ayden James, Jack Johnson, Ethan O'Reilly, Shane Allen, Brandon White, Skyler James, Colby Bonds, Kyron Christian
Categories: All-American Boys, Twinks/Young Meat, Anal Sex, Big Loads, Blonds, Cum Eating, Facial Cumshots, Kissing, Live Sound, Oral Sex, Shaved Pubes, Snowballing (Cum Kisses)
Studio: SaggerzSkaterz Studio
Release Date: 11/5/2010
Director: Zack Miller
DVD Feature Length: 1 Hour 50 Minutes + Bonus Solo
DVD Features: Chapters, Bonus Solo Scene (14 Mins)


[Indie Boyz 9 - Mixed (Eurocreme 2009)

Beautifully smooth, long haired twinks with the most surprisingly impressive dicks all gather for the best of Marc Reardon's Indieboyz.
Starring: Steven Jackson, Jack Slater, Andy O'Neill, Johannes Winter, Sam Bishop, Maxxie Tyler, Jake Adams, Matt Attack, Tyler Brooks, Evan Foxx, and Shane Stone
Categories: Europeans, Twinks/Young Meat, Mutual Masturbation, Anal Sex, Big Loads, Big Cocks, Chain Fucking, Cum Eating, Deep Throating, Facial Cumshots, Kissing, Live Sound, Oral Sex, Pierced Body Parts, Rimming, Shaved Pubes, Threeways, Uncut Cocks
Year Produced 2009
Director: Marc Reardon
Length: 1 Hour 32 Minutes
Studio: Indieboyz/Eurocreme
DVD Extras: Scenes, Gallery.


[Sex Time (SEVP )

Follow these hot, hard-bodied uncut Euro twinks as they romp, rim, suck and fuck each other...all raw, bareback action!
Starring: Amusant, Andrey Wisby, Durk Bonini, Georg Deus, Ivan Jow, Ivon, Joker, Panda, Patric, Quentin, Serge Eagle, Stan Slim, Steal, Timothy, Tod Miller
Categories: Bareback Sex, Europeans, Twinks/Young Meat, Uncut Cocks, Anal Sex, Blonds, Cum Eating, Facial Cumshots, Kissing, Live Sound, Oral Sex, Rimming, Shaved Pubes, Snowballing (Cum Kisses), Threeways
Studio: S.E.V.P.
Condoms Used: None
Country: Sweden
Director: Nir Rosenbaum
Year Produced 2007
DVD Length: 111 minutes
DVD Extras: Previews, Scene Select, Slideshow.


[Dripping Wet 3 (Falcon )

Swimming in oceans of macho bravado leaves these eight horny studs dripping with a lot more than they bargained for.
Starring: Brandon Lewis, Rod Daily, Parker London, Topher Dimaggio, Tucker Scott, A.J. Irons, Robert Axel, and Jake Austin
Categories: Twinks, Hunks, Muscles, Finger Pobing, Outdoors Sex, Anal Sex, Oral Sex, Rimming, BathTub/Jacuzzi, Speedos
Title: Dripping Wet 3 (Falcon Pac 203)
Studio: Falcon Studios
Director: John Bruno
Country: US
DVD Length: 1 Hour 37 Minutes + 8 Solo Scenes
DVD Features: Chapters, Gallery, Previews Solo Scenes


[Hung Ladz 6 - Butt Slamming Monster Cocks (Eurocreme 209)

The big boys are back with their 6th selection of enormous erections and cock-hungry whores.
Starring: Zack Elias, Stephan Colby, Steven Tyler, Andy O'Neil, Brett Carter, Sam Slade, Clayton Kole, Dylan Brooks, and Sam Barclay
Categories: Twinks, Huge Cocks, Europeans/Brits, Anal Sex, Oral Sex, Foreskins/Uncut Cocks, Rimming
Studio: Hung Ladz/Eurocreme
Series: Hung Ladz
Country: Great Britain
Produced: Dec 2009 First Released: 2010
Director: Simon Booth
DVD Length: 1 Hour 30 Minutes
DVD Features: Chapters, Slideshow


[Hot House Backroom 16 (Hot House 2009)

Volume 16 contains 5 smoking-hot scenes starring hot and horny men who hook up, get naked, and get right down to business.
Starring: Vince Ferelli, Kyle King, Ethan Wolfe, Philippe Delvaux, Josh West, Luke Cassidy, Nash Lawler and Dak Ramsey
Categories: Muscles, Hunks, Anal Sex, Big Cocks, Cumshot, Hairy, Kissing, Oral Sex, Rimming, Tattoos
Title: Hot House Backroom Exclusive Videos: Volume 16
Studio: Hot House Entertainment
Director: Robert C. Drake
Year Produced: 2009
DVD Length: 1 Hour 30 Minutes
DVD Features: Chapters, Trailers



[Holligay Inn (SEVP 2005)

More condom-free rutting by the squirt-happy fellas at S.E.V.P. Sweden.
Starring: Alex Sweet, Harris, Jacobs, Masto, Michael Limm, Panda, Rafal, Stado, Stephan Jork
Director: Nir
Country: Sweden
Length: 1 hr 50 min
Year: 2006
Studio : S.E.V.P. Pictures Sweden
Age: Barely Legal/Twinks/Young Meat, Body Types: Gymnasts/Ripped/Swimmers, Body Types: Lean/Slim/Wiry, Body/Chest Hair: Natural/Unshaven, Body/Chest Hair: None (Hairless/Shaved/Smooth), Butt Play: Finger Fucking/Probing, Cast's Looks: Adorable/Cute, Cast's Looks: Chiseled Face/Handsome, Cock Sizes: Average/Above Average, Cock Sizes: Big and Thick, Cumshots: Facial/To the Face, Cumshots: Oral/Swallowing, Facial Hair: None (Clean Shaven), Foreskin Play/Uncut Cocks, Men in/of Scandinavia, No Condoms: Barebacking, Rimming (Ass Eating), Threesomes/Threeways



[Straight Edge 4 (Jet Set 2009)

Jet Set Exclusive Landon Mycles, the blonde and blue eyed handsome boy next door, joins 10 other muscled hunks who wander to the Edge of the straight guy/gay guy border and then jump right over the line.
Starring: Landon Mycles, Marcus Steele, Hayden Stephens, Dean Phoenix, Samuel Colt, Jason Crystal, Blu Kennedy, Cidd Pierce, Skye Woods, T.J. Young and Dakota Rivers
Categories: Twinks/Hunks, Muscles, Anal Sex, Oral Sex, Gym/Locker Room, Posing (while being sucked), Jocks, Body Builders, Dildos/Toys, Solo/Jakcing Off, Huge Cocks, Straight Men, Rimming, Teacher/Student
Studio: Jet Set Men
Year Produced: 2009
Director: John Tegan
Country: US
DVD Length: 2 Hours and 2 Minutes
DVD Features: Chapters, Cumshot Reviews, Trailers



[Up the Aristocracy (UK Naked Men 2011)

The stiff upper lips of the aristocracy wrap themselves around the stiff cocks of the hoi polloi.
Starring: Daniel Marvin, Pedro Andreas, Carioca, Harrison, Kurt Rogers, Lucas Knowles, Matt Hughes, Rick Bauer, Victor
Categories: Europeans, Anal Sex, Big Loads, Muscles, Big Cocks, Black Men, Blonds, Cum Eating, Facial Cumshots, Interracial Sex, Kissing, Live Sound, Older Men - Younger Men, Outdoor Sex, Rough Sex, Twinks/Young Meat, Uncut Cocks, Uniforms
Year Produced: 2010
Director: Jonno
Length: 2 Hours 15 Minutes
Studio: UK Naked Men
DVD Extras: DVD Previews, Scene Selection, Matt Hughes Solo (16 Mins).


[Six Feet of Meat (Hung Ladz 2010)

Mathematically it is quite possible that there is indeed six feet of meet amongst the eight well-hung young men that star in this Hung Ladz movie.
Starring: Ashley Ryder, Steven Prior, Harry Louis, Jordan R., Leo Castro, Andrew Hodges, Will Jamieson, Tommy B.
Categories: Horsehung, Europeans, Twinks/Young Meat, Anal Sex, Oral Sex, Uncut Cocks, Rimming
Studio: Hung Ladz - Eurocreme
Year Produced: 2010
Director: Maxwell B
DVD Length: 1 Hour 51 Minutes
DVD FeaturesL Chapters, Gallery


[Keep 'Em Cummin' (Citi Boyz 2009)

Eight Citiboyz hotties - all eighteen to twenty one - in a cum drenched stroke fest. Winner, Best Twink Video of the Year in the 2010 Grabby Awards competition!
Starring: Jesiel Alvarado, Caden Skie, Zack Walton, Davone Wells, Jake Woods, J.T. Knightley, Karter James, Brandon Cyler
Categories: All-American Boys, Horsehung, Big Cocks, Smooth Twinks, Solo Act,
Studio: CitiBoyz Video
Director: Steve Shay, Gage Powers
Year Produced: 2009
DVD Length: 1 Hour 42 Minutes
DVD Extras: Chapter Selection, Digitally Mastered.


[Fill Me Up (EBoys 2007)

13 Horny pigs with ripped bodies are loading hot jizz into open asses.
Starring: Brandon Junior , Roberto Atlas, Andrew Shut, Alex Arias, Tony Rush, Dion, Chriss Reed, Aaron Diesel, Tommy Sem, Miguel De Sanchez, Chris, Oliver Seal, Leo Cooper
Categories: Bareback Sex, Europeans, Twinks/Young Meat, Anal Sex, Oral Sex, Blonds, Group Sex, Bukkake
Studio: Eboys Studio
Director: Saint Cyre
Produced by: Michael Paris
Year Produced: 2007
Condoms used: None
DVD Length: 1 Hour 35 Minutes + 20 Mins Bonus
DVD Extras: Playable worldwide, Scene Select, Cumshots, Behind the Scenes, Slideshow, Previews, Music on/off.


[Hot Work (YMAC)

11 hot and horny guys living in the same appartment.
Starring: Jack Black, leo Cooper, Philiop McDean, Akex Grant, Richie Rich, Bob Crane, Collin Richardson, Istvan Molnar, Peter Bass, George Town, Maros Kopecek, Ronnie Wilson
Categories: Twinks, Europeans, Anal Sex, Oral Sex, Huge Cocks, Threesomes, Kissing, Uncut Cocks/Foreskins, Body/Penis Piercings,
Studio: YMAC
Director: Edgar Fries
Country: Germany, Switzerland
DVD Length: 1 Hour 40 Minutes
DVD Features: Play Move, Chapters, No subtitles(little spoken)


[That's Gonna Hurt (Eurocreme 2009)

With cocks so big you just know these bottom boys will be walking funny for days. You know That's Gonna Hurt!
Starring: Brett Carter, Cameron Wilson, Clayton Kole, Danny Dawson, Matt Hughes, Neil Stevens, Steven Tyler, Titch Jones
Categories: Twinks, Huge Cocks, Europeans/Brits, Anal Sex, Oral Sex, Uniforms, Rimming, Threesome, Compilation, Uncut Cocks
Studio : Eurocreme
Country: Great Britain
Year: 2010
DVD Length: 1 Hour 31 Minutes
DVD Features: Chapters, Slideshow


[Hot House Backroom 20 (Hot House 2010)

Hot House Backroom Volume 20 contains five smoking-hot scenes starring some of our freshest faces ever! These nine young, hung studs are packing some serious meat.
Starring: Brandon Bangs, Zach Alexander, Dayton O'Connor, Conner Habib, Andre Barclay, Luke Riley, Jayden Loyd, Danny Brooks, Jackson Lawless
Categories: Muscle Men, All-American Boys, Uncut Cocks, Twinks/Hunks, Oral Sex, Anal Sex, Toys/Dildos, Rimming, Doctor/Medical Scene
Title: Hot House Backroom Exclusive Videos Vol. 20
Studio: Hot House Entertainment
Director: Robert Drake
Year Produced: 2010
DVD Length: 1 Hour 40 Minutes
DVD Features: Chapters, Previews


[Flings 4 (Bel Ami 2010)

Join BelAmi matinee idols Luke Hamil, Keanu Faria and their buddies for a fourth sensual edition of Flings. Romantic, idyllic sex between young men. These are Flings you will never forget.
Actors Luke Hamill, Kaenu Faria, Jacques Briere, Brandon Manlow, Matt Phillipe, Kieron Athey, Manuel Rios & Alex Orioli
Cetegories: Twinks, Smooth Gymnast Bods, Czech Hunks, Huge Thick Cocks, Anal Sex, Oral Sex, Uncut Cocks, Outdoor Sex, Facials, Rimming
Studio: Bel Ami Studios
Year Produced: 2010
Director: Marty Stevens
Producer: George Duroy
Language: Czech with English Subtitles
DVD Length: 1 Hour 30 Minutes
DVD Features: Chpaters, Cum/Anal/Oral Cumpilations, Johans Journal Part 4, Dolby Sound, No Regional Coding


[Hung Ladz 3 - Hard Shooters (Eurocreme 2008)

Filled with the sexiest hung guys ever, these lads are real hard fuckers and shooters who love to spray tight butts with warm jizz.
Starring: Matt Hughes, Phillipe Delvaux, Andy O'Neill, Stuart Hung, Bruno Flex, Marco Parelli, Zack Elias, Danny Thomas, Max Hardy, Rex Francis, Jason O'Connor
Categories: Twinks, Europeans, Brits, Huge Cocks, Anal Sex, Foreskins/Uncut Cocks, Oral Sex, Threesome, Rimming
Title: Hung Ladz 3: Hard Shooters
Studio: Hung Ladz/Eurocreme
Director: Simon Booth
Country: Great Britain
Year Produced: 2008
DVD Length: 1 Hour 46 Minutes
DVD Features: Chapters, Gallery, Trailers


[Thai Boyz Club (Cherry Boy Asia 2007)

Seven single young men of Boyztown prove themselves worthy of joing the Thai Boyz Club!
Starring: Salat, Be, Hash, Ae, Yo, Ao, Boi
Categories: Asians, Thais, Amateurs, Twinks/Young Meat, Masturbation, Uncut Cocks, Pose, Interviews in limited English
Studio: Cherry Boy Asia
Director: Uncredited
DVD Length: 1 Hour 36 Minutes
DVD Extras: Chapters


[Dangerous Dominican Dicks (All Worlds 2011)

Amateur Latinos get down and dirty suckin' dick and fuckin' ass in "Dangerous Dominican Dicks" -- with monster cocks so huge, they're fucking scary!
Starring: Apollo , Jefferson , Nicolas , Omar , Ricardo , Best Boy, Billy Boy, and Papi John
Categories: Twinks, Guys in Late 20s, Latinos/Latins, Huge Cocks, Amateurs, Anal Sex, Oral Sex, Group Sex/Orgy, Bukkake, Rimming
Studio: Channel 1 Releasing / All Worlds Video
Director: Ron Rico
Year Released: 2011
DVD Length: 1 Hour 12 Minutes
DVD Features: Chapters, Wrap It Up, PopShot-On-Demand, Animated Menus



[Straight Edge 5 (Jet Set 2009)

Stars abound in Straight Edge Volume Five, from Superstar Dean Phoenix topping Jet Set Exclusive Dylan Roberts to coverman Dakota Rivers nailing the hot, tight ass of Jet Set Exclusive Hayden Stephens in one scene and the tanned muscled butt of Jet Set Exclusive Landon Mycles in another.
Starring: Dakota Rivers, Hayden Stephens, Landon Mycles, Dylan Roberts, Dean Phoenix, Kurt Wild, Berke Banks, Donny, John Magnum
Categories: Twinks, Hunks, Muscles, Dildos/Toys, Huge Cocks, Oral Sex, Anal Sex, Solo, Straight Men, Jocks/Working Out, Rimming. Locker Room/Gym, Shower
Studio: Jet Set Men
Director: John Tegan
Year Produced: 2009
DVD Length: 1 Hour 58 Minutes
DVD Features: Chapters, Cumshot Reviews, Trailers


[Young Apprentices (Eurocreme 2010)

Young, fit twinks need a real man with sexual experience, to teach them how to fuck and be fucked!
Starring: Adam Tremadoc, Anthony Thomas, Elixir Erotas, Fred Faurtin, Kai Cruz, Korben David, Kurt Rogers, Lee Jaguar, Nathan Cox, Phil, Rick Hunter, Rio Francisco, Valentina Alsina
Categories: Twinks/Young Meat, Younger&older, Europeans, Anal Sex, Oral Sex, Uncut Cocks, Threesomes, Toys/Dildos, Muscles, Huge Cocks, Domination/Submission, Rimming.
Studio: Eurocreme/BulldogXXX
Year Produced: 2010
Director: Maxwell Barber
DVD Length: 1 Hour 50 Minutes
DVD Features: Chapters, Gallery



[Young Men Of Falcon (Disk 1/2 disks Falcon 2010)

Descriptions below are for both disks.
These stud-pups are an inspired new generation of Falcon Men
Cast: Fox Ryder(aka Brent Corrigan), Brendan Falke, Bull Matthews, Christopher Robbin, Duncan Princo, Erik Rhodes, Eryk Elliott, Jacob Hall, Jeremy Jordan, Josh Harting, Marcus Iron, Mark Benson, Neil Erikson, Pierre Fitch, Ralph Woods, Rocco De Niro, Steve Gibson, Tad Brady, Tom, Tom Mitchell, Tommy Brandt, Tristan Adonis, Ty Parks, Billy Kincaid, Bobby Williams
Directors: Bill Clayton, Bruce Cam, Chi Chi LaRue, Chris Steele, Jeff Russell, Kristofer Weston, Max Phillips
1985-2006, 240 min

[Young Men Of Falcon (Disk 2/2 disks Falcon 2010) Sold Separate




[House Call (Titan 2008)

Cast: Marco Blaze, Angelo Brada, Jay Roberts, Jay Vasata, John Paul, Martin Hod, Milan Johanson, Ron Sykora
Categories: Age: College Freshmen to Late 20s, Bathhouse/Sauna, Body Types: Gymnasts/Ripped, Body/Chest Hair: None (Hairless/Shaved/Smooth), Butt Play: Finger Fucking/Probing, Cast's Looks: Adorable/Cute, Cast's Looks: Chiseled Face/Handsome, Cock Sizes: Big and Thick, Deep Throating/Gagging, Facial Hair: None (Clean Shaven), Foreskin Play/Uncut Cocks, Jerking Off/Masturbation/Solo (Some), Men in/of the Czech Republic, Passionate/Tender Lovemaking, Rimming (Ass Eating), Theme: Chatroom/Computer/Cybersex, Theme: Escorts/Hustlers/Prostitution, Threesomes
2008, approx. 120 min
Country: Czech Republic
Studio : TitanMen Fresh
Director: Richie Oldmann
Executive Producer: Bruce Cam



[Drop Your Pants (Bel Ami 2010)

Florian Nemec leads an all-star cast of BelAmi studs in this sex-stuffed epic.
Starring: Florian Nemec, Sascha Chaykin, Marco Bill, Julien Hussey, Trevor Yates, Ariel Vanean, Michael Arnett, Todd Rosset, Vadim Farrell
Categories: Europeans: Czechs&Slavaks, Twinks, College Age to late 20's, Foreskins/Uncut Cocks, Muscles, Frottaging/Rubbing, Anal Sex, Oral Sex, Huge Cocks, Blonds, Story/Plot, Hairless/Smooth, Finger Probing, Rimming
Studio: Bel Ami
Year Produced: 2010
Director: Lukas Ridgeston, Marty Stevens
DVD Length: 1 Hour 45 Mintues
DVD Features: Chapters, Cumpilations (Anal/Oral/Cum), Preview of Skin on Skin



[Camboy (Disk 1/2 Eurocreme 2010 )

Descriptions below are for both disks
Shot across Europe, CamBoy follows the fuck-filled adventures of the massively hung Johannes Winter, star of his own cam site!
Starring: Johannes Winter, Alex Stevens, Leo Marco, Nick Daniels, Seth Roberts, Tommy Benson.
Categories: Twinks, Cyber/Cam Sex, Anal Sex, Big Cocks, Horsehung, Oral Sex, Rimming, Threeways, Solos, Bondage, Self Suck, Dildos/Toys
Year Produced: 2010
Director: Max Lincoln.
Studio: Dreamboy, Eurocreme
DVD Length: 3 Hours 14 Minutes
DVD Extras: Chapter Selection, Digitally Mastered, Gallery, Trailers.

[Camboy (Disk 2/2 Eurocreme 2010 ) Sold Separate





[Thrall (UK Naked Men 2010)

If you like it rough with a kinky edge, as well as all the usual, stunning, muscular uncut hunks you'd expect from UK Naked Men, you'll love this one.
Year Released: 2010
Studio : UK Naked Men
Director: Jonno
DVD Length: 2 Hours 12 Minutes
DVD Extra: Chapters, Previews, cum Shot Cumpilation, Scott Stone's Solo (9 mins) This DVD will play on US players.



[Ready to Go (Defiant 2007)

Max Lincoln's triumphant return to the DreamBoy series is here, with the deliciously sexy and lavishly produced blockbuster CAMBOY! Cast: Blaze, Vincenzo, Michael Whitewood, Brock Labelli, Casper Cox, Alex West, Jeron Carter, TommyD
Categories: Age: Twinks/Young Meat, Age: College Freshmen to Late 20s, All Solo Sex, Amateurs/First Timers, Body Types: Body Types: Gymnasts/Ripped, Body Types: Lean/Slim/Wiry, Body/Chest Hair: Natural/Unshaven, Body/Chest Hair: None (Hairless/Shaved/Smooth), Cast's Looks: Adorable/Cute, Cast's Looks: Average Looking/Everyday, Cast's Looks: Chiseled Face/Handsome, Above Average Cock Size, Cumshots: Eating One's Own, Facial Hair: Light/Peach Fuzz, Facial Hair: None (Clean Shaven), Interview/Talking to the Camera, Straight/Closeted Men
2007, approx. 120 min
Country: US
Studio : Defiant Productions
Director: Joe Serna


[Twinks In Town (YMAC)

Watch these twinks as they go to town on your ass!
Starring: Carlo Hons, Danny Dark, Tony Hons, Ian Jacob, Josh Tunta, Johnny Praol, Max Fonda, Vincent Frazer, Tom Jacobson
Categories: Europeans, Anal Sex, Twinks, Blonds, Oral Sex
Studio: YMAC
Director Jaro Hanos
Year Produced: 2007
DVD Length: 1 Hour 37 Minutes
DVD Features: Play Movie, Chapter Selections


[Flawless (EBoys 2010)

Cast: Jose Manuel, Chris Reed, David Loft, Janny Osborne, John Paul, Max Fonda, Micky Janson, Rasty Shut, Rendy Scott, Rick Odri
Age: Twinks/Young Meat, Age: College Freshmen to Late 20s, All Sex (No Plot or Story), Body Types: Gymnasts/Ripped, Body Types: Lean/Slim/Wiry, Butt Play: Dildos/Plugs/Toys, Cast's Looks: Adorable/Cute, Cast's Looks: Average Looking/Everyday, Cock Sizes: Big and Thick, Facials, Swallowing, Facial Hair: None, No Condoms: Barebacking, Outdoor Sex, Threesomes
approx. 160 min
Country: Czech Republic
Studio: EBoys Studio
Director: Michael Paris


[Farmboy (Eurocreme 2010)

FarmBoy, where scorching action between sexy twinks takes place as the sun beats down on their gorgeously smooth, toned bodies!
Starring: Aaron Jackson, Alex Cumming, Alex Stevens, Frank Klein, Neil Stevens, Philippe Delvaux, Rocco, Sonny, Tyler Martin
Categories: Twinks/Young Meat, Europeans, Uncut Cocks, Blonds, Outdoor Sex, Farmhands, Huge Cocks, Anal Sex, Oral Sex, Rustic Setting
Studio: Eurocreme
Director: Simon Booth
Year Produced: 2010
DVD Length: 2 Hours 1 Minute
DVD Features: Chapters, Gallery



[Fuck Your Friends 5 (Cocksure Men 2010)

Got a load and need a place to shoot it? Take a lesson from Fuck Your Friends 5 and grab your best friend and let him have it!
Starring: Bo Dean, Lance Bennett, Jeremy Hunt, Steven Daigle, Zac Blake, Brady Jensen, Leo Alarcon, Jimmy Coxxx
Categories: Twinks, Hunks, Anal Sex, Oral Sex, Huge Cocks, Str8/Gay Sex, Rimming. Deep Manly Kissing, Tattoos
Studio: Cocksure Men
Series: Fuck Your Friends
Director: Jake Cruise & Jasun Mark
Year Released: 2010
DVD Length: 1 Hour 56 Minutes
DVD Features: Chapters




[Tales of the Arabian Nights 1 (Disk 1/2 Raging Stallion 2010)

But when night falls a welcome cool breeze blows across the still desert and another world awakes, a world where pleasure rules and men rise triumphant to satisfy an overwhelming lust
Descriptions below are for both didks:
Starring: Austin Wilde, Angelo Marconi, Aybars, Tony Aziz, David Dirdam, Andre Barclay, Francesco D'Macho, Alexsander Freitas, Wilfried Knight, Conner Habib, Dominic Pacifico
Categories: Horsehung, Muscle Men, Anal Sex, Hunks, Arabs, Middle Easterns, Huge Cocks, Tattoos
Title: Tales of The Arabian Knights 1
Studio: Raging Stallion Studios
Year Produced: 2010
Director: Chris Ward
DVD Feature Length: 2 Hours 53 Minutes
DVD Extras: 2 Disc set, Scene Selection, Solos (Tony Aziz, Antonio Biaggi, Conner Habib), Bonus Scene (Francois Sagat and Huessein from ARABESQUE), Behind-the-Scenes Featurette, Previews (TALES OF THE ARABIAN NIGHTS PART 2, ARABESQUE, MIRAGE, FOCUS/REFOCUS, HOTTER THAN HELL PART 1, HOTTER THAN HELL PART 2, LORDS OF THE JUNGLE, STAG FIGHT, STAG REEL, HARD FRICTION, PASSPORT TO PARADISE, FORBIDDEN DREAMS, GRUNTS, TO THE LAST MAN)

[Tales of the Arabian Nights 1 (Disk 2/2 Raging Stallion 2010)







[Catch Me If You Can (AVNS 2007)

Five hardcore bareback scenes of huge dicks stretching tight virgin holes.
Cast: Bryan Addams, Enrico Cruiz, Billy Dexter, Lucky Taylor, Roberto Cruiz
Categories: Age: Twinks/Young Meat, Body Types: Gymnasts/Ripped, Body Types: Lean/Slim/Wiry, Body/Chest Hair: None (Hairless/Shaved/Smooth), Cast's Looks: Adorable/Cute, Above Average Cock Size, Facial Hair: None (Clean Shaven), Foreskin Play/Uncut Cocks, Men in/of the Czech Republic, No Condoms: Barebacking, Tattoos: Few/Moderate, Threesomes2007, 115 min
Country: Czech Republic
Studio : Street Dancers, VimpeX Gay Media
Director: Pat Stone



[Walk On The Wild Side (Channel 1 2011)

Beefy ex-marine Mike Radcliffe takes load after load of the hottest guys in the wilderness all over his face and more!
Cast: Bobby Blake, Flex-Deon Blake, Erik Holtz, Andrew Lennox, Shane Patrick, Jay Paxton, Mike Radcliffe, Daniel West
Categories: Beefy Dudes, Muscles, Anal Sex, Oral Sex, Outdoors Sex, Interracial, etc.
Studio: Catalina Video/Channel 1
Director: Brad Austin
Release Date: 2011



[Raw Runners (Raw 2010)

These hot and horny athletes have worked up quite a sweat out on the track, but that's nothing compared to the fuckin' cock-mad passion they display between the sheets.
Starring: Jack Blue, Max Born, Jon Bruno, Nick Deniels, Damian Dickey, Kevin Groom, Tom Hyde, Will Rowe, Francisco Ruck, Robin Snoyer, Rolando Wyer
Categories: Bareback Sex, Europeans, Collegiates/Twinks, Big Cocks, Big Loads, Cum Eating, Double Penetration, Anal Sex, Oral Sex, Rimming, Smooth, Threeways, Uncut Cocks, Athletes/Jocks, Armpit Licking
Studio: Raw Films Ltd.
Director: Vlado Iresch
Year Produced: 2010
Condoms Used: None
DVD Length: 1 Hour 55 Minutes
DVD Extras: Scene Selection, English Subtitles


Charlotte Cum (Blue Alley 2008)

2 Hours of big dicks and feeding big loads. MR Big is SO BIG - look at the cover - his cock stretches over his tits! It appears in 2 scenes.
Starring: Brandon Jacobs, Mr. Big and the boys of Charlotte, North Carolina
Categories: Twinks, Anal Sex, Oral Sex, Huge Cocks, Cum Eating, Piercings, Live Sound, Amateurs, Threesomes, Rimming
Studio: Blue Alley Studios
Director: Leo Greco
Production Assistant: Chris Baker
Casting: Leo Greco, Brandy Alexander
Producers: Scott Morris, Gord Reece
DVD Length: 1 Hour 54 Minutes
DVD Features: Chapters, Play Loop, Previews



[Beefcake Stories (All Worlds 2011)

"Beefcake Stories' hot muscle hunks to do more than work out at the gym. You guessed it right - they work over each other's stiff muscles between their legs as well."
Cast: Pacco, Antonio York, Daxx Reed, Marco Paris, Anthony Agassi, Chris Taylor, Hans Ebson, Deacon Frost, Lee Walters
Categories: Age: College Freshmen to Late 20s, Body Types: Bodybuilders/Muscle Men, Body Types: Gymnasts/Ripped, Body/Chest Hair: Natural/Unshaven, Body/Chest Hair: None (Hairless/Shaved/Smooth), Butt Play: Finger Fucking/Probing, Cast's Looks: Adorable/Cute, Cast's Looks: Average Looking/Everyday, Cock Sizes: Big and Thick, Facial Hair: None (Clean Shaven), Flexing/Posing, Foreskin Play/Uncut Cocks, Gym/Lockerroom, Jerking Off/Masturbation/Solo (Some), Latinos/Latins, Massage/Muscle Worship, Outdoor Sex, Straight/Closeted Men, Theme: Athletes/Jocks/Sports/Working Out
Original Release Date: 2003, 83 min
Country: US
Studio : All Worlds Video
Director: Jackson Ford



[Direct Orders (Active Duty 2010)

Direct Orders have been issued to five fierce soldiers, for a fuck fest of epic proportions!
Starring: Blake, Conrad, Dallas, Dane, and DJ
Categories: Military, Twinks, Hunks, GangBang/Orgy, Amateurs, Anal Sex, Oral Sex, Huge Cocks, Rimming, Solo, Interviews
Studio: Active Duty
Year Produced: 2010
Director: Dink Flamingo
DVD Length: 1 Hour 35 Minutes
DVD Features: Play Movie, Chapters



[Monster Cock 3 (Active Duty 2010)

Four incredible monster cock bareback scenes featuring Juan Steel and Antonio Biaggi. These are the best ass pounding cocks you could ever see in action!
Starring: Antonio Biaggi, Andre Barclay, Christian Rock, Juan Steel, Diego Reyes, Jacob White, Casey Wood, Michael Kadin, Dominik Rider
Categoreies: Bareback Sex, Twinks, Hunks, Huge cocks, Anal Sex, Oral Sex, Muscles, Rimming, Jockstraps, Uncut Cocks, Tattoos, Double Penetration
Studio: SX Video
Series: Monster Cock
Released: 12/2010
DVD Length: 1 Hour 52 Minutes
DVD Features: Chapters, Previews, Sex Toys



[Platoon Party 3 (Pink Bird 2007)

An all-new hot and heavy fuckfest with six real straight soldiers, including a set of identical twins!
Starring: Johnathan, Adam, Bryan, Ryan, Shane, and Collin
Categories: Military/Real Solders, Straights, Orgies, Muscles, Anal Sex, Oral Sex , Huge Cocks, Tattoos
Studio: Active Duty / Dirty Bird
Series: Platoon Party
Director: Dink Flamingo
DVD Length: 1 Hour 42 Minutes
DVD Features: Chapters



[Code Violators (Jet Set 2007)

The super-hung hunks that make up the cast seem casual about their work renovating the house, but serious about the sex that they have along the way.
Starring: Matt Cole , Derrick Hanson , Blu Kennedy , Cam Kurtz , Carter Longway , Nickolay Petrov , Romario , Tyler Saint , Sebastian Young
Categories: Muscle Men, Blue Collar, Older Men/Younger Men, Story/Plot, Hunks, Twinks/Young Meat, Uncut Cocks, Mutual Masturbation, Anal Sex, Big Loads, Big Cocks, Blonds, Kissing, Live Sound, Oral Sex, Pierced Body Parts, Rimming, Romance, Threeways.
Director: Andrew Rosen
Studio: Jet Set Men
Release Date: 09/14/2007
DVD Length: 1 Hour 53 Minutes
DVD Features: Chapters, 16:9 Wide Screen, XXX Trailers, Hardcore Photo Gallery, Cum Shot Review



[Three (Bel Ami 2010)

Three makes the perfect couple. Beauties and sex-god superstars like Brandon Manilow, Dolph Lambert, Kris Evans, Vadim Farrell, and Luke Hamill anchor a series of Bel Ami's sizzling-best threesomes
Starring: Brandon Manilow, Alex Orioli, Colin Reeves, Todd Rosset, Bartolome Siberio, Kristof Esterhazy, Luke Hamill, Kris Evans, Mark Vernon, Dolph Lambert, Florian Nemec, Ariel Vanean, Colin Hewitt, Marco Bill, Vadim Farrell, Dan Arlett
Categoreis: Threesomes, Twinks, Hunks, Ripped/Swimmers Bodies, Huge Cocks, Uncut Cocks, Anal Sex, Oral Sex, Rimming, Finger Probing, Frottage/Body Rubbing
Studio: Bel Ami, Lukas Ridgeston
Year Produced: 2010
Director: Lukas Ridgeston Marty Stevens
Country: Czech Republic, Slovak Republic
DVD Length: 2 Hours 12 Minutes
DVD Features: Chapters, Anal/Oral/Cumshot Compilations, Preview



[Deep In the Foxhole (Active Duty 2010)

Fox was an instant hit with all of our members and everyone has been chomping at the bit to see this hottie paired up with another AD guy (or two)

Starring: Austin, Diego, DJ, Fox, and Jack

Categories: Military/Soldiers, Twinks, Hunks, Anal Sex, Oral Sex, Facials, Three Way, Huge cocks, Rimming, Tattoos, SelfSuck

Studio: Active Duty

Year Produced: 2010

Director: Dink Flamingo

DVD Length: 1 Hour 31 Minutes

DVD Features: Chapters




[Secret Camp 2 (Hammer Ent. 2007)

A new cast of 13 hot young lads in eight all-bareback scenes featuring cum-eating, facial cumshots, ass-rimming and lots more good clean fun!
Cast: Angel, Leander Stitus, Cody Clarke, Jeff Beau, Eliah Find, Sancho Sun, Richie Tyler, Jan Reigh, Andrew Quiet, Martin Poldczek, Alex Grant, Genadij Prokov, Keanu Rees, Jackub Stone
Age: Twinks/Young Meat, Body Types: Gymnasts/Ripped, Body Types: Lean/Slim/Wiry, Body/Chest Hair: None (Hairless/Shaved/Smooth), Butt Play: Finger Fucking/Probing, Cast's Looks: Adorable/Cute, Above Average Cock Size, Facials, Facial Hair: None (Clean Shaven), Foreskin Play/Uncut Cocks, Men in/of the Czech Republic, No Condoms: Barebacking, Outdoor Sex, Passionate/Tender Lovemaking, Rimming (Ass Eating), Tattoos: Few/Moderate, Theme: Camping/Scouts, Theme: Cowboys/Farm Hands/Ranchers, Threesomes
2007, approx. 110 min
Country: Czech Republic
Studio : Hammer Entertainment
Director: Rolf Hammerschmidt


[Soccer Academy (Euroboy 2008)

Soccer dreams and fantasies easily come true: under the shower, in the gym or with professional players, those students sure know how to make the most of their training! Includes daddy-son initiation
Starring: Anthony Squillari, Daniel Greak, Walter Pirano, Oswald Leon, and Abdul Ram
Categories: Twinks, Europeans, Anal Sex, Big Cocks, Big Loads, Facial Cumshots, Oral Sex, Smooth, Soccer Jocks, Uniforms, Locker Rooms, Jock Straps, Uncut Cocks, Rimming, Thrreesomes, Older/Younger (With the Coach)
Studio: EuroBoy Sport
Year Produced: 2008
Language: Narrated in UK English
Director: Marcelo Monaco
DVD Length: 1 Hour 30 Minutes
DVD Features: Chapters, Trailers



[Play Dirty (SEVP 2008)

When Woody Allen was asked if he thought sex was dirty, he quipped, "Only if you're doing it right!" Well, the 14 young & hung stars of Scandinavia in 6 incredibly hot bareback scenes – 4 duos and 2 three-ways!
Starring: Malvin Bond, Adas Dorem, Kapral Gus, Michael Hodler, Klint, Eligah Mayer, Chaoss Michaels, Carlos Molder, Billy Morrison, Seva Ocean, Marek Settler, Tima Shelton, Andre Starr, Kofner Young
Categories: Bareback Sex, Twinks, Europeans, Anal Sex, Chain Fuck, Large Cocks, Blow Jobs/Oral Sex, Cum Swallowing, Facials, Rimming/Ass Licking, Threesomes, Twinks, Uncut Cocks
Studio: S.E.V.P.
Director: Nir Rosenbaum
Year Produced: 2008
DVD Length: 1 Hour 52 Minutes
DVD Features: Chapters, Slideshow, Previews



[Drain My Pole (Cum Pig Men 2010)

"Drain My Pole!" That's what eight guys say to a friendly cocksucker who shows up, ready to take their cocks and cum.
Starring: Kameron Scott, Chad Brock, Clay Towers, Brett Blizard, Parker Perry, Troy Halston, Aiden Michaels, Cody Stein III, and Rocky
Categories: Twinks, Outdoor Sex, Oral Sex, Amateurs, Huge Cocks, Intergenerational/Older + Younger, Threesomes
Studio: Cum Pig Men
Year Released: 2010
Director: Leo Greco
Country: US
DVD Length: 1 Hour 52 Minutes
DVD Featrues: Gallery, Loop Play, Chapters, Dolby Sound



[Hot Tricks Hot Dicks (Cocksure Men 2010)

This is a DVD that's all about heat. Check out the cast and you will drool!
Starring: Dakota Rivers, Lucas Knowles, Leo Giamani, Brandon Bangs, Steven Daigle, Devin Draz, Parker London
Categories: Hunks, Muscles, Anal Sex, Oral Sex Incl. 69ing, Amateurs, Huge Cocks, Rimming, Tattoos, Uncut Cocks, Live Sound
Studio: Cocksure Men
Released: 2010
Director: Jasun Mark & John Tegan
DVD Length: 2 Hours 1 Minute
DVD Features: Chapters, Previews



[Creampie Surprise 5 (US Male 2008)

Hot studs blow intense loads all over each other. Hot group sex scenes, raw sucking and fucking and load after load of steamy man juice. These aren't like the cream pies mama used to make.
Starring: Jerry Harris, Leo Cooper, Hundy Marc, Enrico Cruze, Nick Lamar, Sula Mikolas, Paolo Harver, Dean Calbot, Nicky Janson
Categories: Twinks, Bareback Sex, Big Cocks, Big Loads, Cum Eating, European, Facial Cumshots, Oral Sex, Rimming, ThreeWays, Orgies, Uncut Cocks, Young Men
Studio: US Male
Series: Creampie Surprise
Director: Alan Pelican
DVD Length: 1 Hour 20 Minutes
DVD Features: Chapters, Photo Gallery, Trailers



[Missing (Lucas 2010)

Missing follows Michael Lucas as he enlists the help of Jonathan Agassi and they become tangled in a suspenseful and action-packed search for Diego Cruz in the gritty and dangerous underworld of Spain.
Starring: Michael Lucas, Pavlvs Guell, Diego Cruz, Jonathan Agassi, Bruno Jones, Carlos Caballero, Ivan Rueda, Jean Franko, Sergio Serrano
Categoreis: Europeans/Spainiards, Hunks, Muscles, Hairy Men, TWinks, Plot/Story, Anal Sex, Oral Sex, Rimming, Facials, Cum Eating, Threesome, Bondage, Foot Worship
Studio: Lucas Entertainment
Year Produced: 2010
Director: Michael Lucas, Mr. Pam
Country: US, Spain
DVD LengthL 2 Hours 18 Minutes
DVD Features: Chapters, Behind the Scene, Hardcore Trailers, Subtitles


[Invitation Only (Staxus 2010)

When guys accept the offer to visit Johan Volny's house in downtown Prague, you can sure they don't gather for a chit chat
Starring: John Volny, Turk Mason and others...
Categories: Twinks, Europeans, Anal Sex, Huge Cocks, Oral Sex, Uncut Cocks, Rimming, Toys/Dildos, Masturbations/Solos
Title: Invitation Only
Studio: Staxus
Director: Johan Volny
Year Produced: 2010
DVD Length: 2 Hours 24 Minutes
DVD Feature: Region Free-will play on US players, Chapters, Feature



[Guys Go Crazy 23 - Pacific Rimmers (Euromaxx 2008)

Extraordinary fine young men - drunk, naked and insane with horniness - all go on a sex rampage ...
Starring: Denis Reed, Daniel Student, Alan Capier, Tommy Rogers, Leo Cooper, Thomal Friedl and many others
Categories: Europeans, Uncut Cocks, Twinks, Anal Sex, Big Cocks, Blonds, Facial Cumshots, Oral Sex, Rimming, Orgy
Studio: Eromaxx
Country: Czech Republic
Director: Uncredited
DVD length: 2 Hour 5 Minutes
DVD Features: Chapters, Previews



[Go Crazy 11 (Eromaxx 2007)

Guys Go Crazy, masters of the gay sex party universe, have done it again with our Pop`n Boners porno popcorn party!!
Title: Guys Go Crazy 11 - Popp Corn Party
Series: Eromaxx Guys Go Crazy Series
Studio: Eromaxx
Director: Uncredited
DVD Length: 1 Hour 41 Minutes - will play on US players
DVD Features: Chapters, Previews, Menus in Many Languages



[Bareback Soccer Sluts (AVI Films / Global Sluts 2010)

World Cup fever hits the Czech Republic, as a group of gorgeous, horse-hung twinks get into their football kits and start practising their ball skills.
Starring: Aiden Moore, Andre Lopes, Daniel Wood, Gavin Hitchman, Ian Dolman, Jacob Bishop, Jez Hodges, Jimmy Call, Julien Heath, Neil Cross, Sam Brooks, Semir Al Bakir, Timothy Nixon
Categories: Twinks, Bareback Sex, Anal Sex, Oral Sex, Soccer Jocks, Big Balls, Big Cocks, Group, Lockers
Year: 2010
DVD Length: 2 Hours and 2 Minutes
Director: Vlado Iresch (credited to him at the end of the film)
Studio: AVI Films / Global Sluts
DVD Features: Chapters, Play Movie



[Jizz Guggling Cum Sluts (Eurocreme)

A hard workout is interrupted when two horny guys give in to their lust and start screwing in the empty gym. Jockstraps are ripped off and ...
Starring: Brian Morris, Scott Davis, Joshua Cartier, John Gadsby, Will Forbes, Lex Blond, Timmy Slater, Jacob Richards, Carlos Logan, and Jon James
Categories: Bareback Sex, Twinks, Blonds, Chavs/Thugs, Brits/Europeans, Huge Cocks, Uncut Cocks, Anal Sex, Oral Sex, Athletes/Jocks/Sports, Rimming (Ass Eating), Jockstraps, Locker Rooms, Threesomes/Threeways, Cum Eating, Spitting
Director: Rufus Ffolkes
Country: Great Britain
Studio : Bareback Boys
DVD Length: 1 Hour 43 Minutes
DVD Features: Chapters, Promos



[Cum On My Face 3 (8TeenBoy 2010)

Intense fucking sessions ending in explosive bukkake scenarios make Cum On My Face 3 an instant cream-filled twink favorite.
Starring: Ian Lee, Gabriel Valentino, Rafael Ortega, Max Morgan, Dan Ryan, Alexander Underwood, Seth Adams, Casper Benz, and Cory Aims
Categories: Twinks, Anal Sex, Oral Sex, Interracial, Smooth Bods, Rimming, Interracial, Huge Cocks, Facials, Threesome
Studio: 8TeenBoy/Helix
Director: Keith Miller
Year Released: 2010
DVD Length: 1 Hour 54 Minutes
DVD Features: Chapters, 3 Cumpilations (Suck/Fuck/Cum), Slideshow, Hardcore Previews



[Hot House Backroom 23 (Hot House 2011)

Volume 23 features five nut-busting scenes that bring your jock/athlete fantasies to life.
Starring: Franco San Roman, Dayton O'Connor, Mark Talon, Donny Wright, Craig Reynolds, Tucker Vaughn, Brandon Bangs, Trent Locke and Brandon Lewis
Categories: Jocks, Twinks, Muscles, Wrestling, Locker Room, Anal Sex, Oral Sex, Huge Cocks, Jockstraps, Spanddex, Dildos/Toys, Rimming
Studio: Hot House Video
Year Produced: 2011
Director: Steven Scarborough
DVD Length: 1 Hour 33 Minutes
DVD Features: Chapters, Trailers



[Used and Abused Beg for Mercy (Studmall 2011)

"Whips, chains and leather, oh my! The studs of Bareback Inc. and Studmall's Used & Abused: Beg for Mercy know that a good deed never goes unpunished."
Age: College Freshmen to Late 20s, Age: Daddies/Men, All Hispanic/Latino Cast, Body Types: Body Types: Gymnasts/Ripped, Body/Chest Hair: Hairy and Smooth Guys Together, Butt Play: Finger Fucking/Probing, Cast's Looks: Chiseled Face/Handsome, Cock Sizes: Big and Thick, Hair: Five-O-Clock Shadow, Fetish: Blindfolds/Hoods/Masks/Sensory Deprivation, Fetish: Bondage/Restrained/Tied-Up, Fetish: Flogging/Whipping, Fetish: Leather (Light), Foreskin Play/Uncut Cocks, Men in/of Brazil, No Condoms: Barebacking, Rimming (Ass Eating), Tattoos: Few/Moderate, Theme: Dungeon/Master-Slave, Threesomes/Threeways, Under $20.00 DVD
2011, approx. 120 min
Country: Brazil
Studio : Bareback Inc., Studmall
Director: Uncredited



[My Brother's Hot Friend 9 (Naughty America 2011)

Does your brother have hot friends that you'd love to fuck, or do you just wish he did? Would it be so bad if you let your brother's friend suck your cock? With My Brother's Hot Friend, there's no reason to hesitate next time he comes on to you. Just make sure your brother never finds out!
Categories: Twinks, Bubble Butts, Atheletics/Jocks, Ball Licking, Huge Cocks, Anal Sex, Oral Sex, Cum on Chest/Stomach, Deep-Throating, Dirty Talk, Kissing, Lean, Natural Bush, Rimming, Tattoos, Tight ass
Starring: Tucker Scott, Tyler Andrews, Anthony Romero, Austin Wilde, Matthew Singer, Seth Knight, Dylan Hauser, Seth Roberts, Cole Streets, Mike Dreyden
Studio: Naughty America (Suite 703)
Series: My Brothers Hot Friend
Director: Jim Steele
Release Date: 6/23/2011
DVD Lendth: 2 Hours 17 Minutes
DVD Features: Chapters, Photo Gallery


[Out In Public 2 (Bid Daddy 2011)

Real gay guys, real public sex, real fucking hot!
Gay sex in public, we don't care who's around!
Starring: Dallas, David, George, Justin, Seth, Tristan, Uncredited, and Xander
Categories: Age: Twinks/Young Meat, Age: College Freshmen to Late 20s, All Sex (No Plot or Story), Amateurs/First Timers, Body Types: Body Types: Gymnasts/Ripped, Body Types: Lean/Slim/Wiry, Body/Chest Hair: Natural/Unshaven, Body/Chest Hair: None (Hairless/Shaved/Smooth), Cast's Looks: Average Looking/Everyday, Cast's Looks: Beautiful/Model/Stunning, Above Average Cock Size, Cock Sizes: Big and Thick, Facials, Hair: Five-O-Clock Shadow, Facial Hair: None (Clean Shaven), Glory Holes/Anonymous Sex, Interview/Talking to the Camera, Outdoor Sex, Sex in Public, Straight/Closeted Men, Tattoos: Few/Moderate
Studio: Big Daddy
Production Year: 2011
DVD Length: 2 Hours 50 Minutes
DVD Features: Chapters, Slideshow, Cumshot Recap


[Twink Story (Citi Boyz 2011)

Every twink has a story, you know. In this video, we present a few hot & sexy twink stories you're gonna love! #14 Gay DVD in the USA on the July 2011 GayVN Top 50 Chart!
Starring: Rico Aarons, Brycen Cox, CJ Washington, Shane Rogers, Diego Starr, Eric Austin, Chico, Jesse Jordan
Categories: American Twinks, Anal Sex, Rimming, Huge Cocks, Uncut Cocks, Oral Sex, Story/Plot, Blonds
Studio: CitiBoyz
Year Produced: 2011
Director: Steve Shay
DVD Length: 1 Hour 53 Minutes
DVD Features: Chapters, Widescreen



[Fratboy Fantasy Fuck (Fratboy 2011)

These fratboy's are getting friskier and friskier with each scene. For instance, one cene takes place in a parking garage...
Starring: Trystian Sweet, Zack Roni, Bryce Wilson, Jason St. James, Max Carter, Noah Brooks, and Patrick Kennedy
Categories: Twinks, College/Fraternity, Hazings, Huge Cocks, Anal Sex, Oral Sex, Rimming, Blonds, Toys/Dildos
Studio: Helix
Year Produced: 2011
Director: Casey Roberts
DVD Length: 1 Hour 32 Minutes
DVD Features: Chapters, Sucking/Fucking/Cumshots Cumpilations, Previews, Slideshow



[Boys First Time 19 (Reality Kings 2011)

From the first all amateur gay site on the web. Guys swinging the other way for the first time and getting filmed in the process!
Cast: Evan Hart, Justen Moore, Kyle Marks, Michal Philips, Ryan Moore, Tate Channing, Trevor Moore
Categories: Age: Twinks/Young Meat, Age: College Freshmen to Late 20s, All Sex (No Plot or Story), Amateurs/First Timers, Body Types: Body Types: Gymnasts/Ripped, Body Types: Lean/Slim/Wiry, Body/Chest Hair: None (Hairless/Shaved/Smooth), Cast's Looks: Adorable/Cute, Cast's Looks: Average Looking/Everyday, Above Average Cock Size, Cock Sizes: Big and Thick, Facial Hair: Goatees/Soul Patches, Facial Hair: None (Clean Shaven), Outdoor Sex, Rimming (Ass Eating), Straight/Closeted Men, Tattoos: Few/Moderate
Studio: Reality Kings
Run Time: 147 Mins
Year Produced: 2011



[Big Deal The (All Worlds 2011)

"Four short yet sexy scenes where the guys go all out.
Cast: Dirk Adams, Austin Black, Deacon Frost, Alan Gregory, Collin Jennings, Bobby Tyler, Antonio York
Categories: Age: College Freshmen to Late 20s, All Sex (No Plot or Story), Body Types: Gymnasts/Ripped, Body/Chest Hair: None (Hairless/Shaved/Smooth), Butt Play: Finger Fucking/Probing, Cast's Looks: Average Looking/Everyday, Cast's Looks: Chiseled Face/Handsome, Cock Sizes: Big and Thick, Facial Hair: None (Clean Shaven)
2003, 90 min
Re-released by All World 2011
Country: US
Studio : All Worlds Video
Director: T.J. Paris



[Desire (Disk 1/2 Bel Ami 2011)

"Join us for a trip inside the BelAmi archives for sizzling, never-before-seen moments of erotic fantasy."
Starring on both Disks: Frantisek, Brian Bennet, Giorgio Carrera, Joel D'amici, Kurt Diesel, Gianni Fabian, Rick Fontana, Luke Hamill, Tim Hamilton, Keith Johansson, Hans Klee, Brandon Manilow, Jean Morocco, André Pagnol, Etienne Pauliac, Davy Paxton, Liam Phoenix, Paul Valery, Noah Aniston, Jim Henson, Jack Robbins, Yann Tiersen
Categories: Twinks/Young Meat, Uncut Cocks, Big Balls, Big Loads, Big Cocks, Horsehung, Anal Sex, Oral Sex, Hunks, Rimming.
Director: George Duroy
Language: Czech with Mostly English Subtitles
Studio: Bel Ami
Country:Czech Republic
Total Running Time:217 mins
Disk 1: 5 Scenes, 1 Hour 44 Mins
Both disks have the same Extras: Oral, Anal and Cum collections, Orgies Collections

[Desire (Disk 2/2 Bel Ami 2011)

Disk 2: 6 Scenes, 1 Hour 53 Mins



[StreetBoy (Dreamboy Eurocreme 2011)

These hot British lads spread their cheeks and more when they take to the streets. StreetBoy Jordan is taken on by a gang of other street kids who exploit his cock in exchange for a roof over his head.
Starring: Jordan Sins, Alex Stevens, Caleb Moreton, Dante Knight, Gabriel Meneghin, Jonny Ryder, Leo Marco, Lex Blond, Sam Barclay, Trojan Rock
Categories: Twinks, Brits/UK, Anal Sex, Story/Plot, Oral Sex, Huge Cocks, Rimming, Uncut Cocks, Group Sex, Slings, Facials, Deep Throat
Series: Dreamboy
Studio: EuroCreme
Director: Max Lincoln
Year Produced: 2011
DVD Length: 1 Hour 40 Minutes
DVD Features: Chapters, Gallery



[Real Str8 Boiz (Eurocreme 2008)

STR8 BOIZ from Lancashire, Birmingham, Blackpool, Manchester and other Northern Boiz!
Staring: Danny Tribbiani, Baby Jay, Niall, Marcus, Alan, James, Jordan, and Ryan
Categories: Straights, Big Cocks, Twinks/Collegiates, Dildos/Toys/Fleshlights, UK/Brits/Europeans, Smooth, Solo, Uncut Cocks.
Title: Real Str8 Boiz also "Str8 Boiz"
Studio: Eurocreme
Director: Paul Cox
Released: 1/20/2009
DVD Length 1 Hour 25 Minutes
DVD Features: Chapters, Slideshow



[Boyjuice 6 (Boyjuice Studio 2009)

Boy's Juice brings you 10 dirty boys starved for raw dicks & hot cum.
Categories: Bareback Sex, Twinks, Europeans, Smooth Bods, Anal Sex, Oral Sex, Huge Cocks, Facials, Cun Swallowing, Czech Dudes, Uncut Cocks, Outdoors, Rimming
Studio: Boyjuice
Director: Luke Brown
Year Released: 2009
Country: Czech Republic
DVD Length: 1 Hour 34 Minutes
DVD Features: Chapters, Cumshots



[One Night In Phenix (Cocky Boys 2011)

How would you like to spend One Night In Phenix? Tattooed, tough and sexy, Phenix Saint is a wet dream cum true and this big dicked, tattooed fucker takes no prisoners when it comes to sex.
Starring: Phenix Saint, Andrew Blue, Cameron Adams, Connor Corrigan, Jesse Santana, Ludovic Canot
Categories: Twinks, Muscles, Big Cocks, Anal Sex, Oral Sex, Tattoos, Rimming, Piercings, Dildos/Toys, Rough Sex
Studio: Cocky Boys / Studmall
Director: Kyle Majors
Year Released: 2011
DVD Length: 1 Hour 46 Minutes
DVD Features: Chapters, Animated Menus, 16:9 WIDE SCREEN



[Boyfriend for a Day 3 (Randy Blue 2011)

This third DVD in our Boyfriend for a Day series explores the intimate connection between two hot and horny men who create an erotic energy that transcends mere sex.
Starring: Caleb Strong, Chris Bines, Chris Rockway, Dallas Evans, Jay Stone, Malachi Marx, Max London, and Riley Price
Categories: Twinks, Hunks, Muscles, Deep Throat, Anal Sex, Oral Sex, Huge Cocks, Deep Manly Kissing, "Straight" Guys, Finger Fucking/Probing
Studio: Randy Blue Adrenaline
Year Produced: 2011
Directed by: Jeremy Lucido
DVD Length: 75 Minutes
DVD Features: Chapters + Cumshot/Fucking/Oral selections in each Chapter, Gallery



[Inked Boyz 3 (Raging Stallion 2011)

Inked Boyz 3 combines the hottest tattooed studs from classic Raging Stallion movies and stars Logan McCree!
Starring: Dak Ramsey, Logan McCree, Ricky Sinz
Featuring: Alexy Tyler, Bryce Pierce, Jeff Allen, Justin Christopher, Montaz Morgan, Roman Ragazzi, Simon Cox, Tag Adams, Taurus, Tober Brandt, Vinnie D'Angelo
Categories: Tattoos/Heavily Inked, Twinks, Hunks, Muscles, Huge Cocks, Oral Sex, Anal Sex, Rugged, Smooth, Hairy, Faical Hair, Piercings, Europeans (French/German), Rimming, Rough Sex, Military/Soldeirs, Uniforms
Studio: Raging Stallion Studios
Date Released: Feb 2011
Director: Ben Leon Chris Ward JD Slater Michael Brandon
DVD Length: 2 Hours 58 Minutes
DVD Features: Chapters, Previews, Playable Worldwide



[Postcards from Miami (All Worlds 2011)

"Cutie Tommy Saxx vacations in stud-filled South Beach and boasts in his postcards about all of the hot sexual exploits he encounters to his buddies back home. There's plenty to brag about!"
Cast: Tommy Saxx, Tom Adams, Alex Wilcox, Johnny Thrust, Billy Storm, Bobby Bacon
Categories: Age: College Freshmen to Late 20s, Body Types: Gymnasts/Ripped, Body/Chest Hair: None (Hairless/Shaved/Smooth), Cast's Looks: Average Looking/Everyday, Cock Sizes: Big and Thick, Facial Hair: None (Clean Shaven), Foreskin Play/Uncut Cocks, Jerking Off/Masturbation/Solo (Some)
2000, 90 min
Country: US
Studio: All Worlds Video
Director: Paul San Juan
Non-Sexual: Brad the L.A. Buddy



[Heat Up Cool Off

Heat Up, Cool Off features a host of virgin boys having their first experiences of massive cocks sliding down their tight, sweet and wet holes. This is 100% bareback action you can't ignore!
Starring: Frank Drake, Karol Must, Pit Cant and Others
Categories: Bareback, Twinks, Anal/Oral Sex, Big Balls, Big Cocks, Outdoor Sex
Studio: VimpeX - 8teen
Year Released: 2010
Country: Czech Republic
Directed by: Luis Blava
DVD Length: 01:27:46
DVD Features: Chapters, Play Loop, Slideshow



[Rudeboiz 18 - Sweaty Sport Scallies (Rudeboiz 2011)

Rudeboiz 18: Sweaty Sport Scallies features scallies in sport kit, soaked with spunk and sweat who are horny as hell.
Starring: Cat Skilton, Chris Edwards, Christopher Crawford, Jamie West, Justin Dean, Kirk James, Ryder, Steve Spy
Categories: Twinks, Europeans/Brits, Anal Sex, Oral Sex, Huge Cocks, Uncut Cocks, Deep Throating, Facials, Rimming, Athletes/Jocks, Sneakers, Shady Guys
Title: Rudeboiz 18 - Sweaty Sport Scallies
Studio: Eurocreme/RudeBoiz
Year produced: 2010
Year Released: 2011
Director: Maxwell Barber
Country: Great Britain
DVD Length: 1 Hour 31 Minutes
DVD Features: Chapters, Gallery



[Twinks On The Set (Raging Stallion 2011)

Cute aspiring photographer, Logan Drake is shooting his new model, Noah Springs, a sweet Hawaiian boy with sumptuous lips...
Starring: Alexander Greene, Micah Andrews, Logan Drake, Noah Springs, A.J., Matthew Stark, Tristan Sterling, Kirk Cummings and Christian Mohr
Categories: Twinks, Plot/Story, Anal Sex, Oral Sex, Butt Play/Dildo, Huge Cocks, Facials, Uncut Cocks, Frottage/Body Rubbing, Gym/Locker Room, Audition/Photographer
Year Produced: 2011
Studio: Raging Stallion/Twinks.com
Director: Gio Caruso
DVD Length: 1 Hour 55 Minutes
DVD Features: Scenes, Previews, No Regional Coding Playable Worldwide



[Doggy Style (All Worlds 2011)

Tight eager asses tongued, fucked and boned hard from behind!
Featuring: Alex Carrington, Brett Williams, Cole Reece, Michael Vista, Patrick Ives, Tim Boyd, Ty Davenport, Tyler Williams
Length: 1 hrs: 24 mins.
Produced in 1994
Production Year: 2011
Studio: All Worlds Video
Director: Karen Dior



[You Bet Your Ass (Raging Stallion 2011)

"These young players got game and they're hedging their bets that they're gonna load up and double down. They might even get royally flushed or bust a nut!
Starring: Seth Knight, Ridge Michaels, Matthew Singer, Jordan Foster, Anthony Romero, Alex Rock, Alex Andrews, and Ty Benton
Categories: Twinks, Smooth/Hairless, Adorable Looks, Huge Cocks, Anal Sex, Oral Sex, Double Oral Penetration, Rimming, Threesome
Produced: August 5, 2011
Studio: Raging Stallion/Twinks.com
Directors: Gio Caruso, Johnny Robins
Country: US
DVD Length: 1 Hour 32 Minutes
DVD Features: Chapters, Previews, Playable Worldwide



[Boy Fucked Bare, The (Raw Boys 2011)

Full of bareback action and big throbbing cocks that are ready to blast some apple bottoms.
Starring: Caleb Moreton, Carlos Sanchez, Daniel Woods, David Harr, David Nealson, Ian Samson, Marty Marshall, Nick Gill
Categories: Twinks, Baraback Sex, Europeans/Czech Dudes, Anal Sex, Oral Sex, Blonds, Uncut Cocks, Huge Cocks, Gym/Locker Room, Rimming
Studio: Raw Boys
Year Produced: 2011
Director: Adam Collins
Country: Czech Republic
DVD Length: 75 Minutes
DVD Features: Chapters, Gallery



[Sports Lads Fuck (Fresh SX 2011)

Sports Lads Fuck is the first in a new series of lads fucking hard in their sports kit from FreshSX.
Starring: Ashley Ryder, Jason Torres, Kieron Knight, Ryder Hudson, Justin Harris, Marco di Lucca, JP Dubois, and Tony Parker
Categories: Fetish, Europeans, Twinks, English, Uncut Cocks, Huge Cocks, International, Jocks, Anal Sex, Oral Sex, Interviews, Spitting, Wrestling, Sweaty Socks, Sneakers
Title: Sport Lads Fuck
Director: Andy O'Neill
Language: English
Studio: Fresh SX
Country: England
DVD Length: 1 Hour 56 Minutes
DVD Features: Chapters, Gallery, Preview



[Hot Jocks Nice Cocks 9 (Naughty America 2011)

Every guy knows how hot it can get when you're working up a sweat...
Starring: Park Wiley, Christian Wilde, Parker London, Braxton Bond, Nikko Alexander, Alex Andrews, Alexander Garrett, Steven Ponce, Cole Streets, Adam Russo, and Diesel Washinton
Categories: Twinks, Hunks, Muscles, Anal Sex, Oral Sex, Gym/Locker Room, Jockstraps, Uncut Cocks, Muscular/Beefy, Sports/Jocks, Threesomes, Rimming, Kissing, Interracial, Tattoos
Studio: Naughty America Suite 703
Released: May 26th, 2011
Director: Jim Steele
DVD Length: 2 Hours 24 Minutes
DVD Features: Chapters/Scenes(Blow/Sex/Cum), Photo Gallery



[Anal Obsession (Eurocreme 2010)

If you are a butt boy, if it's all about the ass for you, if you can't get enough of those tight, cock-hungry holes, be it sniffing, licking, sucking, dildoing, fingering or fucking, then this collection of anal encounters will be the only film you'll ever need.
Starring: Darren Robins, Eustus Hunt, James Buck, Jenson Lomax, Lee Heyford, Lee Jaguar, Louis, M.J., Paul Stevens, Rick Hunter, Spencer Best, Tim Kruger, Wundersex
Categories: Hairy Hunks, Threesome/Group Sex, Twinks, Toys/Dildos, Anal Sex, Oral Sex, Muscled Studs, Huge Monster Cocks, Domination/Submission, Rimming, Older/Younger, Jockstraps, Jocks/Underwear Sniffing, Spitting, Leather, Interracial/White & Asian
Director: Maxwell Barber
Studio: BulldogXXX/Dirty Ladz
Year Produced: 2010
Country: Great Britain
DVD Length: 2 Hours 19 Minutes
DVD Features: Chapters, Gallery



[Kris & Dolph (Bel Ami 2010)

It may seem like an obvious pairing but BelAmi put these Adonis's together after a strong reaction from the many thousands of fans who requested seeing them in a scene.
Starring: Kris Evans, Dolph Lambert, Sascha Chaykin, and Julien Hussey
Categories: Twinks, Hunks, Gymnast/Swimmer's Bods, Europeans/Czechs, Huge Cocks, Oral Sex, Anal Sex, Rimming, Uncut Cocks, Group Sex, Hot Tub/Swimming Pool, Interviews, Frottage/Body Rubbing
Studio: Bel Ami
Director: George Duroy
Country: Czech Republic
Year Produced: .2010
DVD Length: 2 Hours 5 Minutes
DVD Features: Chapters, Oral/Anal/Cum Cum-Pilations, "The Private Life of Ariel Vanean" - Preview, English Subtitles



[Locked Cocked and Ready to Cock (Channel 1 2011)

The legendary Dirk Yates brings his one of a kind perspective with military studs to a full head with this full length blockbuster.
Starring: Donnie Deschu, Mick Gibson, Michael Gregory, Mike O'Brian, Pauly Pamano, Ryan Sladge, Mark Talon
Categories: Twinks, Military, Amateurs, Huge Cocks, Oral Sex, Anal Sex, Facials, Uncut Cocks, Group Sex, Rimming, Staright Men Gay Sex, Tattoos, Heavy Cum
Studio: All Worlds Video
Year Produced: 2011
Director: Dirk Yates
DVD Length: 1 Hour 25 Minutes
DVD Features: Chapters, Pop-Shot On Demand



[Direct Orders 3 (active Duty 2011)

The third installment of Direct Orders is here and these boys are ready for some hardcore fucking.
Starring: Taylor (m), DJ, Kaden, Marshall, Dane, Elijah (Pink Bird Media), Dorian (Pink Bird Media)
Categories: Amateurs, Muscles, Anal Sex, Military/Soldiers, Huge cocks, Threesome, Foursome, Oral Sex, Rimming, Tattoos
Studio: Active Duty Production
Year Produced: 2011
Director: Dink Flamingo
DVD Length: 1 Hour 36 Minutes
DVD Features: Chapters, Scene Selections, Animated Menus



[Island of Monster Cocks (You Dirty Bastard 2011)

Explore the island of uncut passion! Just imagine a tropical paradise full of hot bodied and horny young men...who are easily accessible...and always willing for a good suck `n fuck... A sultry, sweaty duo or threesome outside in the heat... Or an intense, intimate plowing inside... Pick your pleasure...and enjoy the trip!



[Guys Go Crazy 37 (Eromaxx 2009)

"While so many wanted to take part in the Guys Go Crazy 37: White Sensation fuck party, we only let in the best of the best.."
Cast: Denis Reed, Thomas Friedl, many others
Age: Twinks/Young Meat, Age: College Freshmen to Late 20s, All Sex (No Plot or Story), Body Types: Body Types: Gymnasts/Ripped, Body Types: Lean/Slim/Wiry, Body/Chest Hair: Natural/Unshaven, Body/Chest Hair: None (Hairless/Shaved/Smooth), Cast's Looks: Adorable/Cute, Cast's Looks: Average Looking/Everyday, Cast's Looks: Chiseled Face/Handsome, Circle-Jerk, Above Average Cock Size, Cock Sizes: Big and Thick, Facials, Swallowing, Double Oral Penetration, Facial Hair: Goatees/Soul Patches, Facial Hair: None (Clean Shaven), Foreskin Play/Uncut Cocks, Frottaging/Groping/Rubbing, Orgy, Men in/of the Czech Republic, Rimming (Ass Eating), Theme: Bar/Nightclub, Theme: Drinking/Drug Taking/Partying, Theme: Sex Club
2008, 120 min
Country: Czech Republic
Studio: Eromaxx
Director: Uncredited


[Indie Boyz Busted (Eurocreme 2010)

It's Indieboyz time again! The horniest slim young emos, sexy skaters and hung punks are back with another installment of horny fucking and sucking, indie style!
Title: Indieboyz Busted!
Studio: Indie Boyz/Eurocreme
Year Produced: 2010
Country: Great Britain
Director: Marc Reardon
DVD Length: 1 Hour 15 Minutes
DVD Features: Chapters, Gallery



[Hung Ladz Cruising For Cocks (Eurocreme 2010)

Floppy haired, slender twink Matt Steele nervously fondles himsself in a a darkroom when fair-skinned redhead stud Sam Slade shows up...
Starring: Clayton Kole, Fernando Leon, Kristian Kerner, Kyle Martin, Leighton Cole, Lex Harrison, Matt Steele, Sam Slade
Categories: Twinks, Blonds, Chavs/Thugs, Muscles, Huge Cocks, UK/Brits, Anal Sex, Oral Sex, Uncut Cocks, Rimming, Dungeon/Master-Slave, Slings, Cruising/Tricking
Studio: Hung Ladz/Eurocreme
Director: Maxwell Barber
Year Produced: 2010
Country: Great Britain
DVD Length: 1 Hour 38 Minutes
DVD Features: Chapters, Gallery



[Bare Memories (Bare 2011)

Returning from a European vacation, Mexico's horniest little fucker, Ali Montero, takes time to reminisce about all the fun times he had with his new friends across the water.
Cast: Caleb Moreton, Nick Gill, Angelo Croft, David Ballard, Mark Godin, Eamon August, Marcus Drew, Adam Hart
Studio: BARE
Run Time: 93
Year Released: 2011



[Extra Inches (Disk 1/2 Staxus 2011)

Descriptiosn below are for both disks.
It may hurt a bit, but the intense big cock pleasure makes up for that! 100% Bareback, 100% Massive cocks, 2 DVDs, 3+ Hours!
Cast: Nicolas Angello, George Basten, Alan Capier, Chris Cool, Martin Corvin, Filip Dean, Dave Disel, Patrik Dorsy, Max Fonda, Elliot Gass, Levis Grant, Billy Jay, Titch Jones, Carey Lexes, John Magiaty, Jose Manuel, Saul Maxwell, Mark Moby, Ben Nichols, Cley O
Studio: Staxus
Product Code
Run Time: 198
Director: Vlado Iresch
Year Released: 2010


[Extra Inches (Disk 2/2 Staxus 2011)





[Tight Twink Holes (Eurocreme 2009)

Working throbbing dicks and dildo self-play, these punkish twinks are out to enjoy every moment of being in front of the camera,
Cast: A.J. Chambers, Jake Robinson, Jaymie Brooks, Jonny Ryder, Justin Baber, Seth, Tristan Blake, Tristan Dean
Categories: Age: Twinks/Young Meat, Amateurs/First Timers, Body Types: Lean/Slim/Wiry, Body/Chest Hair: None (Hairless/Shaved/Smooth), Butt Play: Dildos/Plugs/Toys, Butt Play: Finger Fucking/Probing, Cast's Looks: Adorable/Cute, Above Average Cock Size, Facials, Facial Hair: None (Clean Shaven), Foreskin Play/Uncut Cocks, Frottaging/Groping/Rubbing, Hair Style: Guys with Long Hair, Jerking Off/Masturbation/Solo (Some), Men in/of Great Britain, Tattoos: Few/Moderate
2009, 81 min
Country: Great Britain
Studio : Cherry Punks / Eurocreme
Director: Marc Reardon



[Are You Going To Eat That (AVNS 2009)

Hot men cum on everything from a moon pie to a mirror and lick it up. Over twenty five guys shoot their loads and lap up. Nearly two hours of cock sucking and cum swallowing!
Cast: Elliot Cross, Andrew James, Conrad Stevens, Braden Scott, Adonis Pen, AJ, Amir Hassad, Trey Richards, Vincenzo Mazerati, Haven Johnson, Hunter Nash, Jason Phisher, Jon Paulson, Jaden Jackson, Christian Wright, Blake Harris, Felix West, Drake Corrigan, Dawson Denton, Ryan Phoenix, Neal Daly, Adian Storm
Categories: Age: College Freshmen to Late 20s, All Oral Sex (No Fucking), Amateurs/First Timers, Body Types: Body Types: Gymnasts/Ripped, Body/Chest Hair: Hairy and Smooth Guys Together, Cast's Looks: Average Looking/Everyday, Cast's Looks: Chiseled Face/Handsome, Circle-Jerk, Above Average Cock Size, Cock Sizes: Big and Thick, Cumshots: Eating One's Own, Facials, Swallowing, Deep Throating/Gagging, Hair: Five-O-Clock Shadow, Facial Hair: Goatees/Soul Patches, Fetish: Food/Vegetables, Glory Holes/Anonymous Sex, Orgy, Jerking Off/Masturbation/Solo (Some), Tattoos: Few/Moderate, Theme: Cruising/One-Night-Stands/Tricking, Threesomes
2009, 111 min
Country: US
Studio : PumpHouse Media
Director: Leo Greco, Viper (II)



[Sean Cody Fuckfest 3 (SeanCody ) Just Added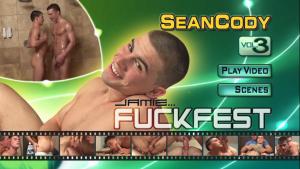 [Sean Cody Fuckfest 2 (SeanCody )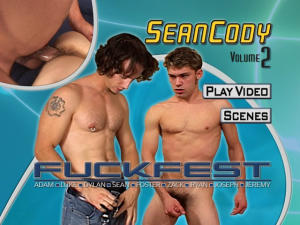 Fuckfest 2 features 9 sizzling scenes featuring the guys who are simply stunning!
Starring: Adam, Luke, Dylan, Sean, Foster, Zack, Ryan, Joseph, and Jeremy
Categories: Hunks, Muscles, Twinks, Anal Sex, Oral Sex, Jackoff, Rimming, Americans, Fluffer, Massage, Threesome
DVD Features: Play Movie, Chapter Selections.



[Sean Cody Fuckfest 1 (SeanCody )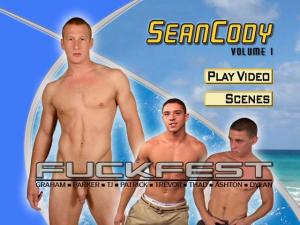 How many of these Sean Cody Hunks can you fit in your bed and wish you can have them night after night? Increcible collection of Sean Cody hunks on one compiled DVD in 10 AWESOME SCENES!
Categories: Hunks, Muscles, Twinks, Anal Sex, Oral Sex, Rimming, Bondage, Americans, Group Sex, Older/Younger, Jockstrap
Total length: 180 minutes
DVD Features: Play Movie, Chapter Selections.



[Rodeo Rookies Vol 15 (2010)

Working throughout Texas, Director, Steve Myer, brings us some hot amateur males in what is sure to be some of the best real amateur gay video available.
2010, 105 min
Country: US
Studio : Platinum Media
Cast: Jake Marlowe, Kevin Banks, Trey, Aaron
Director: Steve Myer
Categories: Age: College Freshmen to Late 20s, Amateurs/First Timers, Gymnasts/Ripped, Smooth, Finger Fucking/Probing, Chiseled Face/Handsome, Big Cocks, Facials, Clean Shaven, Jerking Off/Masturbation/Solo (Some), Straight Men, Theme: Cowboys/Farm Hands/Ranchersr



[Few, The Proud, The Naked 16 (Channel 1 2010)

2010, approx. 150 min
Country: US
Studio : All Worlds Video
Cast: Tylin, Arty, Bo, Cowboy, Greg, Harris, J.P., Ray
Director: Dirk Yates
Categories: Age: College Freshmen to Late 20s, Amateurs/First Timers, Apparel/Uniforms: Armed Forces, Big Balls/Sack Attack, Gymnasts/Ripped, Body/Chest Hair: Natural/Unshaven, Body/Chest Hair: None (Hairless/Shaved/Smooth), Cast's Looks: Chiseled Face/Handsome, Cock Sizes: Average/Above Average, Cock Sizes: Big and Thick, Facial Hair: None (Clean Shaven), Interview/Talking to the Camera, Straight Men, Tattoos: Few/Moderate, Theme: Military/Soldier



[Bareback Big Uncut Dicks 5 (Eagle 2009)

Follow the young and horny owners of these big 'n beautiful uncut monsters as they fill eager mouths and ravage hot, tight asses
2009, 110 min
Country: Czech Republic
Studio: Eagle Video
Cast: Taeous Capier, Paul Stevens, Tom Tailor, Jan Delina, Phil Sardou, Johnny Volt, Robin Dyk, Ricky Blue, Marc Sandor
Director: Alan Pelican
Categories: Bareback Sex, Twinks, Gymnasts/Ripped, Lean/Smooth, Cast's Looks: Adorable/Cute, Cast's Looks: Chiseled Face/Handsome, Cock Sizes: Big and Thick, Facials, Cumshots: Oral/Swallowing, Clean Shaven, Uncut Cocks, Blondes, Masturbation/Solo (Some), Men of the Czech Republic, Threesomes
[Toys For Big Boys (Channel 1 2011)
[Sized Up (Channel 1 2006)
[Cum Bustible (Channel 1 2011)
[Young Cadets, The (Channel 1 2011)



[Russian in Prague

This Film was made in Prague, the city of love and freedom. Young hot bodies and wonderful views of the most beaufitul city of Europe make this film unforgettable!
Starring: Ton, Klark, Roman, Petr, and others
Categories: Twinks, Europeans, Czechs/Russians, Uncut Cocks, Smooth/Slender Bods, Partical Bareback, Outdoor Sex, Fucking, Sucking, Rimming, Story/Plot, Toys/Dildos, Solo Bonus
Studio: Media Image
Director Alex Bucks
DVD Length 1 hour 48 Minutes
DVD Features: Chapters, Slide Shows, Bonus Solo, No subtitles
Country: Czech Republic Compilations click here here here & here



[Big Dick Party 2

Five hot action scenes and six sizzling solos! Featuring the biggest dicks from CzechBoys.com
Starring: Libor, Filip Chech, Antonin Vor, Kamil Misl, Jakub Gel, Lukas Zip, Pepa Storm, Ivor
Categories: Twinks, Europeans, Anal Sex, Big Cocks, Horsehung, Uncut Cocks, Kissing, Live Sound, Oral Sex, Rimming, Shaved Pubes, Solos, Outdoors, Pool
Studio: Czech Boys.com
Director: Uncredited
Co-producer: CitiBoyz
Year Produced 2007
DVD Length: 1 Hour 56 Minutes
DVD Extras: Chapters, Animated Menus, Subtitles



[Passion of War

This is the saga of men at times of war and the bond they form among each other. They are trained to watch each other's back, and take care of each other's lust. It is a bond only a soldier understands.
Starring: Federico Johnson, Fredy Costa, Joshua Rodgers, Julien Salieri, Julio Carillo, Kevin Cage, Lucio Maverick, Miguel Sabroso, Rick Gambon, Rick Perry, Sean Ryback, Ted Colunga
Categories: Military/Uniforms/Soldiers, Muscles, Europeans, Hungarians, Oral Sex, Anal Sex, Bodybuilders, Circle Jerk, Uncut Cocks, Huge Cocks, Boots, Outdoor Sex, Rimming, Big Loads, Threesome
Studio: All Worlds / Blue Lagoon Pictures
Director: Eugene (aka Csaba Borbély)
Country: Hungary
DVD Length: 1 Hour 50 Minutes
DVD Features: Chapters, Gallery, Previews, English Subtitles Compilations click here here here & here



[Trip To Moscow

A group of cute young lads set out on an exciting trip to the big city !
Starring: Tolsti, Sedoy, Phillip, Mistik, Klark, Grodgy, Igor, and Garri.
Categories: Europeans, Twinks, Story/Plot, Kissing, Blonds, Food On cock, Anal Sex, Oral Sex, Jockstraps, Uncut Cocks/Foreskins, Group Sex
Studio: East Of Moscow Productions, Man's Best
Directro: Alexander
DVD Length: 1 Hour 32 Minutes
DVD Featrues: Slideshow, Previews



[Russian Village Boys 1

Sexually ambivalent 18 & 19 year old Russian boys are offered money to mess around with their mates' cocks and soon they don't need much encouragement to take teen cock up their taut boy-holes!
Starring: Nazar, Lex, Eldar, Georgi, Segei, Sok, Striker, Uri, Klark, Adonis, Pupy, Shark
This is the only Eldar video. Stars also making their debut in this video: Georgi, Segei, Sok, Striker, Uri.
Categories: Twinks, Bathhouse/Sauna, Smooth/Lean, Uncut Cocks, Frottaging/Body Rubbing, Men in/of Russia, Group Sex
Studio : YMAC International
Country: Russia
DVD length: 1 Hour 30 Minutes
DVD Features: Chapters, Slideshow



[Hazed (Jocks)

Fraternity hazing gets sexy with some serious brotherly love. An eye-pleasing blend of porn favorites and eager newcomers make this fraternal fuckfest a treat for several of the senses.
Starring: Blake Harper, Matthew Rush, Jackson Price, Tristan Paris, Matt Majors, Ryan Zane, Mark Nemeth, Andre Rivera, Tony Lazzari, Brett Clark
Categories: Gangbangs, Orgies, Collge Hazing, Fraternities, Horsehung, Fantasy, Humiliation, Twinks, Jocks, Muscles, Anal Sex, Oral Sex, Rimming, Work Out, Jockstaps
Director: Chi Chi LaRue
Length: 85 minutes
Studio: Jocks
DVD Extra: Chapers, Contact



[Out At Last 1 - Souvenirs (Bel Ami)

Produced especially for Bel Ami connoisseurs and collectors who constantly clamor for more footage of their favorite stars.
Starring: Johan Paulik, Mathias Ardini, Lucien Barre, Jakub Benda, Oliviero Dantes, Ion Davidov, Milos Janek, Kristian Jensen, Denis Jung, Gerard Kilian, Erik Kovac, Jiri Lubov, Tomas Meyer, Janos Nemeth, Marek Smolik, Michal Tarkus, Milos Voinar
Categories: Anal Sex, Big Dicks, Big Loads, Compilation, Threeways, Uncut Cocks, Young Meat, Europeans, Orgy Scene, Solos
Director: George Duroy
Length: 150 minutes
Studio: Bel Ami






[Head Coach (Catalina Video)

The best Head Coach in the county shows his students some new moves. These hot and horny wrestlers learn to pin each other down in the locker room, on the mat and in the showers. Director Brad Austin doesn't disappoint in this sweaty sports tale!
Starring: Eric York, Tuck Johnson, Graham, Hans Ebson, Scott Spears, Jake Summers, Lee Hassalo
Categories: Muscle Studs, Twinks, Coach/Athletes, Lockeroom/Gym, Sports/Jocks, Wrestlers, Huge Cocks, Anal Sex, Oral Sex, etc
Studio: Catalina Video
Release Date: Jun 10
Year Produced: 2009
Director: Brad Austin
DVD Features: Interactive Menus, Chapters, Pop Shot On Demand



[Giant Splash Shots 2 (Falcon Studios)

"More memories of Summer. This fabulous array of sexual superstars brought together in Falcon's Golden Edition, combines a collection of wild, hot-blooded two, three, four and five-way action scenes for an awesome experience you'll savor again and again."
Cast: Jim Bentley, Chad Douglas, Leigh Erickson, Dane Ford, Jamie Landon, Eric Manchester, Jeff Quinn, John Rocklin, Lance
Categoreis: Twinks, Intergenerational, Autofellatio/Self-Sucking, Huge Cocks, Deep Throating/Gagging, Blonds, Mustaches, Uncut Cocks, Hot Tub/Swimming Pool, Lifeguards/Surfer Dudes, Baeback, Pre-Condom Era, Outdoor Sex, Threesomes
Studio : Falcon Studios
Director: Bill Clayton



[Next Door Buddies 3 (Next Door Studios)

"Where do you start when you pack 12 hot studs into one movie? Hot sex in the shower? Hot sex on the living room couch? A four-way gang bang on the coffee table? This one has them all, and more."
Starring: Justin Jameson, Andrew Blue, Justin Ryder, The Studding Twins, Brandon Monroe, D.J., Christian Wilde, Marcus Mojo, Dylan McLovin, Aaron Skyline, & Miguel Prange
Categories: Twinks, All American Dudes, Straight Dudes, Anal Sex, Rimming, Oral Sex, Amateurs, Huge Cocks, Solo, 3-some, 5-some, Public/Outdoor Sex, Dildo/Toy, Gym
Studio: Next Door Studios
Year Produced: 2009
DVD Length Approx. 120 min
DVD Features: Chapters, Play All



[Shore Leave (Nova Films, Bijou Classics

Classic pre-condom fuckfest from long-defunct Nova Films. Facial cumshots, no music (or dialogue) and young guys shoving their sizeable meatstaffs about. Navy-boy uniform freaks will be living.
Cast: Michael Christopher, Dan Bradford, Hal Ross, Andy Fuller, Mike Dean, Todd Allen, Rick Saxon
Categoreis: Twinks, Bareback, Uniforms, Armed Forces/soldiers, Huge Cocks, Facials, Group Sex, Pre-Condom Era, Sailors, Theme: Military
Studio: Nova Films, Bijou Classics
Country: US
Director: Uncredited



[Rock Hard Monster Cock (Red Stag Video)

Red Stag Video has a solid bareback flick here for those looking for big cocks and cummy assholes! Its a must-have for those who like loads shot deep into real man holes!
Starring: Lito Cruz, Boy Fillmore, Blake Cochran, Alex Cross, Abraham, Jessie Balboa, Cooper Jameson, and Derrek Downs
Categories: Bareback Sex, Anal Sex, Big Cocks, Deep Throating, Hairy Crotches, Hairy Men, Horsehung, Kissing, Latin Men, Live Sound, Oral Sex, Rimming, Threeways, Cum Eating, Uncut Cocks, Cock Rings, Tattoos, Jockstraps
Studio: Red Stag Video
Year Produced 2009
Condoms Used: None
Director: Stevan Maverick
Length: 58 Minutes
DVD Extras: Scene Selection



[Thrall (UK Naked Men)

13 Uncut Studs. 150 Minutes of Hot Anal Action, Power Play, Role Play, Domination. Masters...Bullies...Intruders Fantasy.... and the Devil himself! If you like it rough with a kinky edge, as well as all the usual, stunning, muscular uncut hunks you'd expect from uknakedmen, you'll love this one.
Cast: Jay Roberts, Archie, Matt Hughes, Tyson Mac, Ben Statham, Scott Stone, Lucas Knowles, Robbie Rivers, Carioca, Jake Ryder, Ivo Costa, Fred Faurtin
Year Released: 2010
Studio : UK Naked Men
Director: Jonno
DVD length: 2 Hours 12 Minutes
DVD Extra: Chapters, Previews, cum Shot Cumpilation, Scott Stone's Solo (9 mins) This DVD will play on US players.



[Russian Prison (Man's Best)

These Russian boys have been bad. So they have been sent to prison. But were they truly punished?
Categories: Twinks, Euorpeans/Russians, Prison/Jail Sex, Oral Sex. Anal Sex, Rimming, Masturbation, Uncut Cocks, Group Sex/Orgy, Uniforms, Guards/Soliders
Studio: Man's Best, Mega Boys
Director: Regis & Alexander
DVD Length: 1 Hour 20 Minutes
DVD FeaturesL: Chapters, Trailers (12 mins), Website



[Inntrigued (Falcon)

"Roman Heart and Benjamin Bradley are ready to check you both in and out to get you Inntrigued. Behind its quaint exterior the Inn hosts a horny clientele seeking refuge in this nest of intrigue."
Cast: Roman Heart, Benjamin Bradley, Aden Jaric, John Magnum, Jordan Jaric, Landon Conrad, Leo Giamani, Rod Daily, Tommy Defendi
Categories: Twinks, Hunks, Bathhouse/Sauna, Muscles, Anal Sex, Oral Sex, Huge Cocks, Deep Throating/Gagging, Deep/Manly Kissing, Rimming, Threesomes
Year: 2010
Country: US
Studio : Falcon Studios
Director: John Bruno









[Moscow Sauna (Mans Best)

Russian young men gather on weekends in a sauna, drink beers, give each other massages. This hand massage will soon progress to a toungue massage, which inevitably turns into some eager cocksucking and hard ass pounding fun until he pulls out and shoots rounds of Ruski milk all over his naked kommarade.
Categories: Europeans, Twinks, Russians, Anal Sex, Oral Sex, Group Sex, Sauna/Bath
Studio: Mans Best, East Of Moscow Productions
Director: Alexander
DVD Length: 1 Hour 5 Minutes
DVD Extra: Play Movie, Chapters, slideshow, Previews








[Sweet 69 Holes - Vol. 2 Part 1 (Dolphin Entertainment)

Mario Fox and Lex Wagner direct Volume 2, Part 1 in the series, "69 Sweet Holes" and have assembled 23 of the cutest, young, Russian boys together to work their magic before the camera.
Starring: Dima, German, Max, Sergey, Toxa, Igor, Agnis, Artur, Vladislav, Vadim, Evgeniy, Alexander, Andreys, Yanis, Misha, Guntis, Krist, Martis, Ruslan, and others.
Categories: Amateurs, Europeans, Horsehung, Solos, Twinks, Uncut Cocks, Big Loads, Casting Couch, Straight Guys - Gay Sex
Studio: Dolphin Entertainment
Director: Mario Fox And Lex Wagner
Length: 3 Hours 4 Minutes
DVD Extras: Chapter Selection, Gallery, English Subtitles






[Moscow Dream Story (Man's Best)

The boys play pool and soon they grab each other's.... sticks ... lots of cock sucking, and ass ramming thruout the film in diverse and interesting positions and you can tell these guys are into it.
Categories: Europeans, Russians, Uncut Cocks, Twinks, Anal Sex, Oral Sex, Rimming, Dildos/Toys, Bath/Sauna, Big Cocks, Kissing, Pierced Body Parts, Rugged Men, 2some/3some/solo
Director: Alexander
Length: 1 Hour 30 Mins
Studio: man's Best / East Of Moscow
DVD Extras: Scenes, Gallery, Previews







[Lollipop Twink 2 (AVNS 2010)

Year Produced: 2009
Starring: Skylar Prince, Ryan Stone (III, Jeremy Sommers, Dustin Hawthorne, Tori Andrews, Cameron Greenway
Categories: All-American Boys, Twinks - Young Meat, Amateurs, Anal Sex, Kissing, Oral Sex, Shaved Pubes
Condoms Used: yes
Director: Afton Nils
Co-producer: Gay Life Network
Length: 81 minutes
Studio: Xtreme Productions





[Big Dick Party 4 (Czech Boys 2010)

Year Produced: 2010
Starring: Jiri Ben, Lukas Tin, Josef Fil, Pavel Sni, Lukase Zlat, Janu, Mirko, Jaro
Categories: Europeans, Anal Sex, Big Cocks, Horsehung, Uncut Cocks, Kissing, Live Sound, Oral Sex, Rimming, Shaved Pubes, Solos, Twinks - Young Meat
Condoms Used: yes
Director: Uncredited
Length: 100 minutes
Studio: Czech Boys.com







[Slow Heat in a Texas Town (Titan 2009)

Year Produced: 2008
Categories: All-American Boys, Horsehung, Uncut Cocks, Anal Sex, Big Loads, Big Balls, Big Cocks, Blonds, Country Men, Cowboys, Hairy Crotches, Hairy Men, Older Men - Younger Men, Oral Sex, Outdoor Sex, Sandwich Fucking, Shaved Pubes, Story - Plot, Twinks - Young Meat
Condoms Used: yes
Director: Joe Gage
Format: Blu-Ray
Length: 180 minutes
Studio: Titan Media





[Big Dicks Bareback Tricks (Raw Entry Club 2009)

Year Produced: 2006-2008
Starring: Ronny Semanko, Tommy Rogers, Lucky Taylor, Richter Paulo, Karlos Silva, Mika Gate, George Plozen, John Skape, Carey Lexes, Dylen, Sebastian DeLong, Milos Obrmajer, Alexandr, Jan Garry
Categories: Bareback Sex, Europeans, Twinks - Young Meat, Anal Sex, Ball Slapping, Big Loads, Big Cocks, Compilation, Cum eating, Deep Throating, Facial Cumshots, Kissing, Live Sound, Multiple Orgasms, Oral Sex, Outdoor Sex, Rimming, Shaved Pubes, Snowballing (Cum Kisses), Uncut Cocks
Condoms Used: none
Director: Michael Paris
Length: 146 minutes
Studio: Raw Entry Club




[Boy Juice 7 (Boyjuice Studio 2009)

Year Produced: 2008
Categories: Bareback Sex, Europeans, Twinks - Young Meat, Anal Sex, Average Lookers, Cum eating, Facial Cumshots, Kissing, Oral Sex, Outdoor Sex, Rimming, Shaved Pubes, Solos, Uncut Cocks
Condoms Used: none
Director: Luke Brown
Length: 90 minutes
Studio: Boyjuice Studios






[Manifest Men (French Connection 2009)

Year Produced: 2008
Starring: Zeb Atlas, Damon Danilo, Apollo Phoenix
Categories: Muscle Men, Solos, Athletes - Locker Room, Hunks, Big Loads, Big Balls, Big Cocks, Hairy Men, Outdoor Sex
Condoms Used: no anal/er
Director: Alexander Sulaco
Length: 59 minutes
Studio: Manifest Men









[Falcon Str8Men 15 (Falcon 2010)

Year Produced: 2009
Starring: Derrek Diamond, Dean Tucker, DJ, Conner Habib
Categories: Anal Sex, Oral Sex, Straight Guys - Gay Sex, Big Cocks, Big Loads, Hairy Men, Hairy Crotches, Solos
Condoms Used: yes
Director: Uncredited
Length: 90 minutes
Studio: Falcon Str8Men








[Huge & Hung (Alphamale 2008)

Year Produced: 2008
Starring: Liam Reid, Korben, Robin Fanteria, Jorge Ballantinos, Vin Costes, Butch Grand, Caioca, Trojan Rock, Vinnie DeAngelo
Categories: Horsehung, Muscle Men, Anal Sex, Hunks, Bears, Big Loads, Big Balls, Big Cocks, Cum eating, Deep Throating, Dirty Talk, Facial Cumshots, Hairy Crotches, Hairy Men, Kissing, Live Sound, Older Men, Oral Sex, Pierced Body Parts, Rimming, Rugged Men, Threeways, Uncut Cocks
Condoms Used: yes
Director: Maxwell Barber
Length: 86 minutes
Studio: Men At Work / AlphaMale Media


[Bulging Boxers (Alphamale 2009)

Year Produced: 2009
Starring: Marco De Brute, Ross Hurston, Ben Statham, Orlando Toro, Jean Franko, Frank Philipp
Categories: Muscle Men, Uncut Cocks, Latin Men, Hunks, Anal Sex, Big Loads, Big Cocks, Dirty Talk, Europeans, Facial Cumshots, Hairy Men, Kissing, Oral Sex, Rimming, Rugged Men, Threeways
Condoms Used: yes
Director: Maxwell B.
Length: 66 minutes
Series: AlphaMale Trust Series
Studio: AlphaMaleMedia.com







[IndieBoyz 8 Scorched (Eurocreme 2009)

Year Produced: 2009
Starring: Tommy Baker, Dallen Sidtka, Evan Fox, Matt Attack, Ray Court, Ryan Hardy, Tyler Brooks
Categories: Anal Sex, Oral Sex, Twinks - Young Meat, Uncut Cocks, Europeans, Big Cocks, Facial Cumshots, Threeways, Urban Types
Condoms Used: yes
Director: Marc Reardon
Length: 78 minutes
Studio: Indieboyz


[IndieBoyz 9 Pumped (Eurocreme 2009

Year Produced: 2009
Starring: Steven Jackson, Jack Slater, Andy O'Neill, Johannes Winter, Sam Bishop, Maxxie Tyler, Jake Adams, Matt Attack, Tyler Brooks, Evan Foxx, Shane Stone
Categories: Europeans, Twinks - Young Meat, Mutual Masturbation, Anal Sex, Big Loads, Big Cocks, Chain Fucking, Cum eating, Deep Throating, Facial Cumshots, Kissing, Live Sound, Oral Sex, Pierced Body Parts, Rimming, Shaved Pubes, Threeways, Uncut Cocks
Condoms Used: yes
Director: Marc Reardon
Length: 90 minutes
Studio: Indieboyz





[Capetown Cock Cruisers (Eurocreme 2009)

Year Produced: 2009
Starring: Kev Tyler, Matt Dean, Rosco York, Chase Cox, Justin, Max Hart, Seth, Mike, Bruce, Josh Martin
Categories: Twinks - Young Meat, Uncut Cocks, Europeans, Big Cocks, Black Men, Facial Cumshots, Threeways
Condoms Used: yes
Director: Ross Winters
Co-producer: Eurocreme
Length: 73 minutes
Studio: Liberate Studios








[Jan Dvorak's Wrestling Team (US Male 2002)

Country: Czech Republic
Studio : U.S. Male Sport, U.S. Male
Cast: Jan Dvorak, Lukas Arthur, Vilem Cage, Roman Dvorak, Alan Csorba, Lucas Pehr, Lukas Roubicek, Radek Kucharik, Pavel Mikulik
Director: Alex Schnegr
2002, 88 min












[Beach Volley Boys (Mariana pacific)

Country: Great Britain
Studio : Euroboy
Cast: Michael Amerika, Santiago Masur, Harold Zen
Director: Monaco
2007, 93 min











[Hot Encounter (AVNS 2009)

Year Produced: 2009
Starring: Rob, Karol, Jack, David, Alex, Peter, Paol, Jan, Martin, Lukas, Dodo, Dima
Categories: Europeans, Twinks, Uncut Cocks, Anal Sex, Average Lookers, Big Loads, Big Cocks, Cum eating, Facial Cumshots, Hairy Crotches, Oral Sex
Condoms Used: none
Director: Jirka Gregor
Length: 95 minutes
Studio: Raw Eyes Productions









[Hot House Backroom 15 (Hot House 2009)

Year Produced: 2009
Starring: Philippe Delvaux, Kyle King, Ethan Wolfe, Vince Ferelli, Josh West, Dak Ramsey, Luke Cassidy, Nash Lawler
Categories: Muscle Men, Anal Sex, Big Loads, Hunks, Big Cocks, Big Balls, Oral Sex, Rimming, Tattoos, Twinks
Condoms Used: yes
Director: Robert Drake
Length: 90 minutes
Series: Hot House Backroom Series
Studio: Hot House Entertainment








[Bareback Heaven (Original Teenboy Video 2009)

Year Produced: 2007
Starring: Anderson, Checho, Octavio, Isaias, Juano, Blasio, Raul, Daniel, Paulo
Categories: Bareback Sex, Latin Men, Twinks, Anal Sex, Big Balls, Big Cocks, Big Loads, Oral Sex, Live Sound, Kissing, Uncut Cocks
Condoms Used: none
Director: Roberto Escorda
Co-producer: OTB Video
Length: 140 minutes
Series: Young Devils
Studio: Starboyz Video







[Bareback Emo Boys (Staxus 2009)

Year Produced: 2009
Starring: Joshua Black, Ennio Guardi, Logan Boxley, Blake Reed, Stephen Blake, Timothy Nixon, Jimmy Call, Joe Parkes, David May, Daniel Wood, Nick Hansen, Stephen Ash
Categories: Bareback Sex, Europeans, Twinks - Young Meat, Mutual Masturbation, Anal Sex, Ball Slapping, Big Loads, Big Balls, Big Cocks, Bukkake, Cum eating, Deep Throating, Facial Cumshots, Kissing, Live Sound, Oral Sex, Rimming, Shaved Pubes, Stripping, Subtitles, Threeways, Uncut Cocks
Condoms Used: none
Director: Vlado Iresch
Co-producer: Staxus
Length: 121 minutes
Studio: Bareback Emo Boys - Staxus





[Huge and Horny (Eurocrmeme collection 2009)

Year Produced: 2006-2008
Starring: Matt Hughes, Simon Booth, Titch Jones, Steven Prior, Anthony Thomas, Mayson Wyler, Nathan Cox, Ty Reece, Toby James, Grant Joshua, Drew Brody, Rich Hunter, Jordan B.
Categories: Europeans, Anal Sex, Oral Sex, Rimming, Threeways, Horsehung, Big Loads, Facial Cumshots, Uncut Cocks, Tattoos, Compilation
Condoms Used: yes
Director: Simon Booth
Length: 102 minutes
Series: Eurocreme Collection Series
Studio: Eurocreme - EurocremeUSA








[Pups (Eurocreme bulldog 2009)

Year Produced: 2009
Starring: Andreas Cavalli, Benjamin O'Neil, Carlo Cox, Dan Jenkins, Jason O'Connor, Jay, Marco DiLucca, Rob Easton, Zachary Waterstone, Zack Elias
Categories: Leather, Uncut Cocks, Europeans, Big Cocks, Older Men - Younger Men, S&M, Threeways, Twinks - Young Meat
Condoms Used: yes
Director: Maxwell Barber
Length: 104 minutes
Studio: Pups- EurocremeUSA



[Jizzy Toyboyz (Street Boys 2008)

Year Produced: 2008
Starring: Alex Raspizjaj, Alex Weber, Chris Cool, Denis Reed, John Paul, Jonny Tailor, Lucky Taylor, Tommy Rogers, Tom Smith
Categories: Bareback Sex, Europeans, Twinks - Young Meat, Anal Sex, Average Lookers, Big Loads, Big Cocks, Blonds, Cum eating, Dildos - Toys, Deep Throating, Facial Cumshots, Kissing, Live Sound, Nipple Play, Oral Sex, Pierced Body Parts, Rough Sex, Shaved Pubes, Snowballing (Cum Kisses), Solos, Threeways
Condoms Used: none
Director: Marek Bruckner
Length: 120 minutes
Studio: Street Boys Studios






[Creampie Surprise 6 (US Male 2009)

Year Produced: 2009
Starring: Lucky Taylor, Francis, Frank J., Peter K., Daniel, Ricky, Miro, Bob
Categories: Bareback Sex, Europeans, Anal Sex, Oral Sex, Group Sex, Orgy, Big Cocks, Big Loads, Muscle Men, Shaved Crotches, Uncut Cocks
Condoms Used: none
Director: Alan Pelikan
Length: 90 minutes
Studio: US Male - In-X-Cess

















[IndieBoyz 11 - Climaxed (Eurocreme 2009)

Year Produced: 2009
Starring: Dallen Sidtka, Evan Fox, Jonny Jazz, J.P. Dubois, Matt Attack, Rocco, Seth
Categories: Twinks - Young Meat, Europeans, Uncut Cocks, Anal Sex, Average Lookers, Big Loads, Big Balls, Big Cocks, Cum eating, Facial Cumshots, Kissing, Oral Sex, Rimming
Condoms Used: yes
Director: Marc Reardon
Length: 76 minutes
Studio: Indieboyz







[Seeding Fuckholes (Eboys 2008)

Year Produced: 2007
Starring: Brandon Junior , Dano Anael, Tony Rush, Alex Arias, Pavel Novak, Thomas Bader, John Francis, George Bellagio, Petr Krasijevskij, Jack Eyes
Categories: Bareback Sex, Europeans, Twinks - Young Meat, Anal Sex, Average Lookers, Big Loads, Big Cocks, Blonds, Cum eating, Facial Cumshots, Kissing, Live Sound, Oral Sex, Rimming, Shaved Pubes, Snowballing (Cum Kisses), Threeways, Uncut Cocks
Condoms Used: none
Director: Saint Cyre
Co-producer: Eboys Video
Length: 123 minutes
Studio: Tabou Video







[Muscle Dreams (Marina Pacific)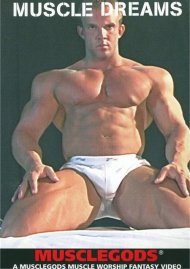 Champion body builder Derek Anthony fulfills three of your most intense dream studs as The Jock, The Gym Stud and The Cop
Year Produced: 2000
Starring: Aaron, Jeremy, Darren, Eric, Eddie, Brad, Alex, Brian, Jeff
Length: 60 minutes
Studio: Vista Video











[Spanish Heat (Eurocreme 2009

Year Produced: 2009
Starring: Dennis DeNello, Maikel Cash, Alberto Jose, Jose Santos, Lucio Santos, Ruben Rodriguez, Fabio Costa
Categories: Europeans, Muscle Men, Uncut Cocks, Hunks, Anal Sex, Hairy Men, Latin Men, Live Sound, Oral Sex, Outdoor Sex, Rimming, Story - Plot, Threeways
Condoms Used: yes
Director: Maxwell B.
Co-producer: Alphamale
Length: 103 minutes
Studio: TroyXXX - EurocremeUSA








[Hoodie Wankers (Brits 2010)

Year Produced: 2010
Starring: Chris Tee, Jason, M. J., Timo Krupp, Jake, Jonnie Cash, Oliver Lloyd, Ziggy
Categories: Europeans, Twinks - Young Meat, Uncut Cocks, Anal Sex, Average Lookers, Big Loads, Big Cocks, Blonds, Cum eating, Facial Cumshots, Foot Fetish, Horsehung, Kissing, Live Sound, Oral Sex, Rimming
Condoms Used: yes
Director: Maxwell Barber
Length: 106 minutes
Studio: Brits









[Hung Ladz 7 - Monster Cock Orgy (Eurocreme 2010)

Year Produced: 2005
Starring: Dominic Diesel, Wayne Cannon, Darian Hawke, Dean Archer, Tony London, Rick Hunter, Sam Gaultier
Categories: Europeans, Horsehung, Twinks - Young Meat, Uncut Cocks, Anal Sex, Big Loads, Blonds, Cum eating, Kissing, Oral Sex, Outdoor Sex
Condoms Used: yes
Director: Simon Booth
Length: 95 minutes
Studio: Hung Ladz - EurocremeUSA









[Barrack Inferno (AVNS 2009)

Year Produced: 2009
Starring: Frank Walk, Garry Farr, Pepa Placeno, Luigio Mapo, Hank Luc, Steve Caball
Categories: Europeans, Bareback Sex, Twinks - Young Meat, Anal Sex, Military, Oral Sex, Uncut Cocks, Uniforms
Condoms Used: no
Director: Dave Rozza
Length: 93 minutes
Studio: Raw Male









[Boy Juice 8 (Boyjuice 2009

Year Produced: 2009
Starring: Donny Stone, Dominic Verga, Marlon Moreno, Thomas DeWitt, Steve Gamble, Ron Wood, Peter Tomson, Roman Stibs
Categories: Bareback Sex, Europeans, Twinks - Young Meat, Anal Sex, Average Lookers, Cum eating, Facial Cumshots, Kissing, Oral Sex, Outdoor Sex, Rimming, Shaved Pubes, Solos, Uncut Cocks
Condoms Used: none
Director: Luke Brown
Length: 90 minutes
Studio: Boyjuice Studios








[Bareback Cumparty 10 (Disk 1 OTB 2009)

Year Produced: 2006
Starring: Angel, Santiago, Damian, Eduardo, Emanuel, Deivis, William, Walter, Junior, Armando, Esteban, Pedro, Bernard, Miguel Angel, O.G., Juan
Categories: Bareback Sex, Twinks - Young Meat, Latin Men, Anal Sex, Big Loads, Cum eating, Facial Cumshots, Kissing, Live Sound, Multiple Orgasms, Oral Sex, Shaved Pubes, Snowballing (Cum Kisses), Solos, Uncut Cocks
Condoms Used: none
Director: Alex Chaves
Length: 353 minutes (both disks)
Series: OTB Cumcrazy Twinks Series
Studio: Original Teen Boy Video







[Bareback Cumparty 10 (Disk 2 OTB 2009) Bonus disc two offers seven of these horny tweens in solo action massaging their young bods and rods, teasing and fingering their shaved holes and blasting out nice loads, some hitting faces, all getting scooped up and eaten and some grind out a second wad.














[Asses Full of Cum (SX Video 2010

Year Produced: 2010
Starring: Miguel Temon, Leo Rivera, Michael Kadin, Dorian Black, Diego Cruz, Jeremy Black, Ian Jay, Luke Cross
Categories: Bareback Sex, Anal Sex, Oral Sex, Rimming, Cum eating, Interracial Sex, Group Sex, Double Penetration, Threeways, Amateurs, Tattoos
Condoms Used: none
Director: Ben Baird
Length: 98 minutes
Studio: SX Video









[Budapest Heat (Eurocreme 2010) a.k.a [Body Heat

2010, 86 min
A.K.A.: Budapest Heat
Country: Hungary
Studio: Dominic Ford
Cast: Brocky Brown, Giuseppe Pardi, David Excalibur, Renato Bellagio, Rick Bauer, Sergio Soldi
Director: Dominic Ford
Categories: Age: College Freshmen to Late 20s, Bathhouse/Sauna/Shower, Body Types: Bodybuilders/Muscle Men, Body Types: Gymnasts/Ripped, Body/Chest Hair: Natural/Unshaven, Body/Chest Hair: None (Hairless/Shaved/Smooth), Cast's Looks: Beautiful/Model/Stunning, Cast's Looks: Chiseled Face/Handsome, Cock Sizes: Big and Thick, Facial Hair: Goatees/Soul Patches, Facial Hair: None (Clean Shaven), Foreskin Play/Uncut Cocks, Jerking Off/Masturbation/Solo (Some), Men in/of Hungary, Tattoos: Few/Moderate




[Laid Off (Mustang 2010)

Year Produced: 2010
Starring: Dean Tucker, Alessio Romero, Colby Keller, Conner Habib, Matthew Ford, Andre Barclay, Christian Wilde, Ari Silvio, Clay Towers, Girth Brooks
Categories: All-American Boys, Anal Sex, Big Loads, Big Balls, Big Cocks, Deep Throating, Hairy Crotches, Hairy Men, Horsehung, Kissing, Live Sound, Oral Sex, Rimming, Threeways
Condoms Used: yes
Director: Uncredited
Length: 108 minutes
Studio: Mustang







[Revenge (Lukas Ent 2009)

Year Produced: 2009
Starring: Matan Shalev, Rafael Alencar, Justin Beal, Kyle DeAnthony, Jesse Martin, Johnny Angel, Roy Jones, Murphy Maxwell
Categories: Europeans, Uncut Cocks, Europeans, Big Loads, Big Balls, Big Cocks, Facial Cumshots, Hairy Men, Horsehung, Rough Sex, Rugged Men
Condoms Used: yes
Director: Michael Lucas
Length: 135 minutes
Studio: Lucas Entertainment









[Objects of Desire (Randy Blue 2010)

Year Produced: 2010
Starring: Michael Crowe, Jay Lopez, Joey Diego, Eddie Diaz, Richard Pierce, Chaz Coleman, Travis James, Chris Rockway
Categories: Muscle Men, Anal Sex, Oral Sex, Hunks, Threeways, Rimming, Big Balls, Big Cocks, Big Loads, Hairy Men
Condoms Used: yes
Director: Randy Blue
Length: 79 minutes
Studio: Randy Blue









[Daddy's Asians (Laughing Asians 2010)

Starring: Mike Reynolds "Daddy Mike", Dylan Valencia, Gil Carreon, Dexter Bingit, Aries DeLeon, Stephan Villanueva, Jenjo Caduhada, Nokie Serna, Vahn Valdez, Benjie Lucero
Categories: Asians, Twinks, Foot & Tickle Fetish, Toys/Dildos, Bondage, Anal Sex, Oral Sex, Rimming, Interracial, Group Sex, Live Sound
Title: DADDY'S ASIANS
Released: May 2010
Studio: Gay Asian Twinkz/Laughing Asians
DVD Length: 1 hour 55 Minutes
DVD Extras: Chapters, Slide Show, Previews









[Boners in Boxers (Latino Fan club 2010)

Year Produced: 2010
Categories: Latin Men, Anal Sex, Oral Sex, Big Cocks, Big Loads, Uncut Cocks, Tattoos
Condoms Used: yes
Director: Brian Brennan
Length: 90 minutes
Studio: Latino Fan Club










[Love Addiction (Kristen Bjorn 2009)

Year Produced: 2006
Starring: Pedro Andreas, Daniel Marvin, Andres De La Serna, Bruno Bordas, Mauro Max, Nacho Navas, Thomas Achaval, Kaio Castro, Nano Roca, Tobias Sodi
Categories: Muscle Men, Group Sex, Anal Sex, Hunks, Oral Sex, Threeways, Orgy, Big Balls, Big Cocks, Big Loads, Hairy Men, Tattoos, Leather, Europeans, Uncut Cocks
Condoms Used: yes
Director: Strongboli
Length: 180 minutes
Studio: Sarava Productions - Kristen Bjorn
Version: Directors Cut








[My Brother's Hot Friend 4 (Naughty America 2010

Year Produced: 2010
Starring: Brandon Wilde, Trevor Knight, Brandon Lewis, Jayden Grey, Micah Matthews, Turk Mason, Kevin Falk, Tristan Phoenix, Cameron Marshall, Dareian Blue, Nikko Alexander
Categories: All-American Boys, Anal Sex, Big Loads, Big Cocks, Blonds, Comedy, Dildos - Toys, Deep Throating, Dirty Talk, Kissing, Live Sound, Muscle Men, Oral Sex, Rimming, Romance, Straight Guys - Gay Sex, Threeways, Twinks - Young Meat, Uncut Cocks
Condoms Used: yes
Director: Jim Steel
Length: 121 minutes
Studio: Naughty America - Suite 703







[Double Time (Pink Bird Dink Flamingo 2008)

Year Produced: 2008
Starring: Domenic, DJ, Cash, Damien, DJ, Chaz
Categories: Amateurs, Anal Sex, Oral Sex, Big Cocks, Big Loads, Threeways, Military, Facial Cumshots, Tattoos
Condoms Used: yes
Director: Dink Flamingo
Length: 102 minutes
Studio: Active Duty Productions









[Bareback Fireworks (Original Teenboy Video 2009)

Year Produced: 2007
Starring: Fabio, Octavio, Raul, Juano, Omar, Roman, Frank, Ruben, Desiderio
Categories: Latin Men, Bareback Sex, Twinks, Anal Sex, Oral Sex, Cum eating, Facial Cumshots, Big Cocks, Big Loads, Amateurs, Uncut Cocks
Condoms Used: none
Director: Roberto Escorda
Co-producer: OTB Video
Length: 122 minutes
Series: Young Devils
Studio: Starboyz Video







[Hooked on Cock Hungry Bottom Boys (Video Boys 2009)

Year Produced: 2009
Starring: Shane Frost, Ken, Andrew Elliot, Cliff Beltane, Chase Nailor, Dakota, Izack, Alec
Categories: Europeans, Twinks - Young Meat, Solos, Anal Sex, Big Cocks, Live Sound, Oral Sex, Rimming
Condoms Used: yes
Director: Ian Duncan
Length: 101 minutes
Studio: Video Boys









[Campus Boys 5 (Platinum Media 2009)

Starring: Cash, Jonny, Kale, Jaybel, Cole, Paul
Categories: Amateurs, All-American Boys, Anal Sex, Oral Sex, Rimming, Big Cocks, Big Loads, Solos
Director: Steve Myer
Length: 135 minutes
Studio: Platinum Media, Inc.











[Twink Pool Party (8teenboy 2010)

Year Produced: 2009
Starring: Cody Cachet, Keith Conner, Skyler Bleu, Max Morgan, Tristan Sommers, Xander Dais, Gabriel Balentins, Casper Benz, Adam Scott
Categories: Twinks, Anal Sex, Oral Sex, Rimming
Condoms Used: yes
Length: 113 minutes
Studio: 8teen Boy - Helix Studios










[Hot House Backroom 17 (Hot house 2009)

Year Produced: 2009
Starring: Alessio Romero, Fabio Stallone, Jackson Lawless, Nash Lawler, Paul Wagner, Rafael Alencar, Tim Kruger, Tony Vega, Tyler Saint, Vince Ferelli
Categories: Muscle Men, Latin Men, Athletes - Locker Room, Hunks, Anal Sex, Big Loads, Big Cocks, Dirty Talk, Kissing, Live Sound, Oral Sex, Rimming, Uncut Cocks
Condoms Used: yes
Director: Robert Drake
Length: 90 minutes
Series: Hot House Backroom Series
Studio: Hot House Entertainment








[Guys Go Crazy 9 (AVNS 2006)

Year Produced: 2006
Starring: Alex Grand, Thomas Lee, Jack Black, Tommy Rogers, Brad Markus, Chris Cool, Jason Nicos, Jose Fernando, Lee Cooper
Categories: Europeans, Twinks - Young Meat, Gang Bang, Amateurs, Anal Sex, Auditions, Big Loads, Big Balls, Big Cocks, Blonds, Chain Fucking, Cluster Fucking, Deep Throating, Facial Cumshots, Glory Holes, Hustlers, Kink, Kissing, Muscle Men, Oral Sex, Orgy, Public Sex, Rimming, Rough Sex, Sandwich Fucking, Shaved Pubes, Stripping, Threeways, Uncut Cocks, Voyeurism
Condoms Used: yes
Director: Uncredited
Length: 120 minutes
Studio: Eromaxx Video







[Breeding Twink Asses 3 (French Connection 2008)

Year Produced: 2008
Starring: Lucky Taylor, Others
Categories: Bareback Sex, Twinks - Young Meat, Europeans, Anal Sex, Big Balls, Big Cocks, Kissing, Oral Sex, Shaved Pubes, Uncut Cocks
Condoms Used: none
Director: Eddie Fresco
Length: 90 minutes
Studio: Rainbow Media









[Spit N Fuck (Factory Extreme 2010)

Year Produced: 2010
Starring: Koby Nolan, Tristan Phoenix, Dexter Owens, Dawson Denton, Blake Hollloway, Corey Stevens, Scout Hayden, Caleb Storm
Categories: Amateurs, Anal Sex, Average Lookers, Big Loads, Big Cocks, Cum eating, Deep Throating, Dirty Talk, Facial Cumshots, Kissing, Live Sound, Older Men - Younger Men, Oral Sex, Pierced Body Parts, Spitting, Twinks - Young Meat, Uncut Cocks
Condoms Used: yes
Director: Joe Serna
Length: 111 minutes
Studio: Factory Extreme








[Seriously Sexy 2 (Bel Ami 2010)

Year Produced: 2010
Starring: Josh Elliot, Brandon Manilow, Sascha Chaykin, Luke Hamill, Troy Allen, Joel D'Amici, Jacques Briere, Ariel Vanean, Alex Orioli
Categories: Europeans, Anal Sex, Oral Sex, Rimming, Facial Cumshots, Cum eating, Big Balls, Big Cocks, Big Loads, Horsehung, Outdoor Sex, Threeways, Romance, Kissing, Pool - Spa Sex, Uncut Cocks
Condoms Used: yes
Director: George Duroy
Length: 96 minutes
Studio: Bel Ami








[IndieBoyz 12 - Stripped (Eurocreme 2010)

Year Produced: 2010
Starring: Clayton Kole, David B, Eddy Smith, Eroll First, Karl Thomas, Luckas Layton, Nick Oval
Categories: Twinks - Young Meat, Uncut Cocks, Europeans, Anal Sex, Big Loads, Big Cocks, Cum eating, Facial Cumshots, Kissing, Oral Sex, Rimming
Condoms Used: yes
Director: Joel Ryder
Length: 128 minutes
Studio: Indieboyz








[Rudeboiz 14 - Ass Splitters (Rudeboiz 2009)

Year Produced: 2009
Starring: Clayton Kole, Leroy Dale, Will Richards, Jay, Niall Patrick, Nick Lloyd, Thierry Schaffauser, Benjamin O'Neill
Categories: Europeans, Uncut Cocks, Anal Sex, Big Cocks, Kissing, Live Sound, Oral Sex, Rimming, Twinks - Young Meat
Condoms Used: yes
Director: Simon Booth
Length: 87 minutes
Studio: RudeBoiz








[Boy Toy Wrestling 2 (French Connection 1998)

Year Produced: 1999
Starring: Seth Black, Matt West, Chaz Carlton, Mark Mason, Bruce Hill, Alex Wilcox
Categories: Muscle Men , Facial Cumshots, Oral, Hunks, wrestling
Condoms Used: yes
Director: Paul Carragan
Length: 84 minutes
Studio: On Top Productions










[Guys Go Crazy 1 (AVNS 2006)

Year Produced: 2006
Categories: Europeans, Uncut Cocks, Twinks - Young Meat, Anal Sex, Big Cocks, Blonds, Facial Cumshots, Oral Sex, Orgy
Condoms Used: yes
Director: Uncredited
Length: 119 minutes
Series: Eromaxx Guys Go Crazy Series
Studio: Eromaxx Video









[Best of Jeremy Jordan (Falcon 2010)

Year Produced: 2010
Starring: Jeremy Jordan
Categories: Compilation, Featured Star, Blonds, Big Cocks, Big Loads, Muscle Men, Anal Sex, Oral Sex, Rimming, Horsehung, Orgy, Outdoor Sex
Condoms Used: yes
Director: Various
Length: 120 minutes
Studio: Falcon Anthology Series









[Park It! Deep Inside (French Connection 2010)

2010, 90 min
Country: Brazil
Studio: First Shot Productions
Cast: Uncredited
Director: Chris Hull
Categories: Age: College Freshmen to Late 20s, All Hispanic/Latino Cast, Body Types: Gymnasts/Ripped, Body/Chest Hair: None (Hairless/Shaved/Smooth), Cast's Looks: Chiseled Face/Handsome, Cock Sizes: Big and Thick, Facial Hair: None (Clean Shaven), Foreskin Play/Uncut Cocks, Men in/of Brazil, Tattoos: Few/Moderate, Threesomes








[STRAIGHT TO THE POINT 15 (Next Door 2008)

Year Produced: 2009
Starring: Zack Cook, Beaux, Chad, Skyler, Denny, Tim, Scott, Taylor Aims, Patrick Rouge, Dylan McLovin, Jeremy Bilding, Johnny T
Categories: Anal Sex, Oral Sex, Muscle Men, Hunks, Facial Cumshots, Group Sex, Orgy, Solos, Rimming, Big Cocks, Big Loads, Amateurs
Condoms Used: yes
Director: Uncredited
Length: 90 minutes
Studio: Next Door Male









[Super Sized Fuck Machine (Eurocreme 2008)

Year Produced: 2008
Starring: Titch Jones, Anthony Thomas, Ashley Ryder, Randy Rio, Jak Williams, Kink Boy, Darren Robins, Toby James
Categories: Horsehung, Twinks - Young Meat, Uncut Cocks, Big Loads, Big Cocks, Deep Throating, Double Penetration, Rugged Men
Condoms Used: yes
Director: Simon Booth
Length: 85 minutes
Series: Eurocreme Collection Series
Studio: Eurocreme - EurocremeUSA








[Tropical Adventure 2 (Kristen Bjorn Video 2009)

2009, 154 min
Studio: Kristen Bjorn Video, Sarava Productions
Cast: Daniel Serbanescu, Arthur Gordon, Andres de la Serna, Andreu Perez, Antonio Ferrari, Bruno Jones, Dennis D'Nello, Erik Demko, Francesco D'Macho, Frank Philipp, Hugo Martin, Jesus Moreno, Marco Salqueiro, Pedro Andreas
Director: Kristen Bjorn
Composer/Score: François Girard, Matt Locke
Videographer: Kristen Bjorn, Strongboli
Categories: Age: College Freshmen to Late 20s, Age: Daddies/Men, All Sex (No Plot or Story), Body Types: Bodybuilders/Muscle Men, Body Types: Gymnasts/Ripped, Body/Chest Hair: Hairy and Smooth Guys Together, Butt Play: Finger Fucking/Probing, Cast's Looks: Chiseled Face/Handsome, Cock Sizes: Big and Thick, Swallowing, Double Anal Penetration, Facial Hair: Beards, Hair: Five-O-Clock Shadow, Foreskin Play/Uncut Cocks, Orgy, Hot Tub/Swimming Pool, Latinos/Latins, Men in/of South America, Men in/of Spain, Outdoor Sex, Rimming (Ass Eating), Tattoos: Few/Moderate, Threesomes





[Hung Puppies (Studio 2000 2010)

Year Produced: 2010
Starring: Garett Alba, Lewis Grant, Daren Hecker, Dian Howard, Kenny Jacobs, Drew Kilman, Jonathan Linz, Chad Martens, Sam Robins, Lucky Taylor
Categories: Europeans, Anal Sex, Oral Sex, Rimming, Facial Cumshots, Twinks, Amateurs
Condoms Used: yes
Director: Danny Ray
Length: 90 minutes
Studio: Studio 2000









[Timeless Twinks (Hyde Park 2009)

Running Time: 97 minutes
Released: 07/2009
Studio: Hyde Park Productions
Director: Doug Knight
Cast: Dawson Matthews Blake Erickson Jason Black Zachary Stone CJ Wentz Devin Neil Categories: Feature Orgies Twink
For Pix / Info: click here







[11 Inch Fuck Stud (Eurocreme 2008)

Year Produced: 2008
Starring: Kai Cruz, Ashley Ryder, Lukas Layton, Matt Hughes, Ben Taylor, Alex Stevens, Philippe Delvaux
Categories: Horsehung, Twinks - Young Meat, Uncut Cocks, Big Loads, Big Balls, Big Cocks, Europeans, Facial Cumshots
Condoms Used: yes
Director: Simon Booth
Length: 96 minutes
Series: Eurocreme Collection Series
Studio: Eurocreme - EurocremeUSA








[Rudeboiz 15 - Spunk Hungry Scallies (Rudeboiz 2010)

Year Produced: 2010
Starring: Jack Jefferson, Cameron Wilson, Mark Henley, Mark Lloyd, Thierry Schaffauser, Lee Oliver, Kyle Martin, Rafael Junior
Categories: Europeans, Uncut Cocks, Twinks - Young Meat, Anal Sex, Big Cocks, Live Sound, Oral Sex, Rimming
Condoms Used: yes
Director: Dan Vee
Length: 78 minutes
Studio: RudeBoiz









[Minute Man 33 (Colt 2010)

Year Produced: 2010
Starring: Arthur Gordon, Danny Drake, Jason Crystal, Karl Kaspar
Categories: Muscle Men, Solos, Big Balls, Hunks, Big Cocks, Big Loads
Condoms Used: solos only
Director: John Rutherford
Length: 120 minutes
Studio: Buckshot Productions









[Hot House Backroom 19 (Hot House 2010)

Year Produced: 2010
Starring: Craig Reynolds, Ross Hurston, Paul Wagner, Kyle King, Andreas Cavalli, Luke Riley, Trevor Knight, Alex Summers
Categories: Muscle Men, Muscle Men, Muscle Men, Hunks, Anal Sex, Big Cocks, Dildos - Toys, Fantasies, Kissing, Oral Sex, Rimming
Condoms Used: yes
Director: Robert Drake
Length: 97 minutes
Studio: Hot House Entertainment









[Fresh Faces of Suite 703 (Naughty America 2009)

Year Produced: 2009
Starring: Brant Moore, Bryan Slater, Lucas Nichols, Antonio Madiera, Shane Erickson, Cody Springs, Jared Michaels, Sean Preston, Tristan Tucker, Antonio Milan, Kurt Wild
Categories: All-American Boys, Twinks - Young Meat, Amateurs, Anal Sex, Athletes - Locker Room, Average Lookers, Compilation, Kissing, Live Sound, Oral Sex, Spitting, Straight Guys - Gay Sex, Teacher - Student Sex
Condoms Used: yes
Director: Uncredited
Length: 125 minutes
Studio: Naughty America - Suite 703








[Latin Heat (Alphamale 2009)

Year Produced: 2005 (its 2009)
Starring: Daniel Marvin, Juan Blas, Pedro Andreas, Michael Amerika, Bruno Bordas, German Rojas, Andreas, Leandro Silver, Paul, Diego Santos, Trojan Rock
Categories: Horsehung, Latin Men, Uncut Cocks, Anal Sex, Big Loads, Big Balls, Big Cocks, Deep Throating, Kissing, Live Sound, Muscle Men, Oral Sex, Pierced Body Parts, Rimming, Threeways, Twinks - Young Meat
Condoms Used: yes
Director: Maxwell B.
Co-producer: Troy
Length: 73 minutes
Studio: AlphaMaleMedia.com







[Text, Lies & Video (Raunchy Blue 2010 Disk 1/2)

2010, 103 min
Country: US
Studio: Randy Blue Presents
Cast: Chris Rockway, Nicco Sky, Benjamin Bradley, Dallas Evans, Eric Pryor, Gunner Pierce, Richard Pierce, Riley Price
Director: Jeremy Lucido
Screenwriter: Don Mike
Producer: Randy Blue
Editor: Captain Limur, Ian Moran, Nick Leoni
Composer/Score: Don Mike, Ian Moran
Videographer: Brian Wow, Captain Limur, Ian Moran, Nick Leoni
Categories: Age: College Freshmen to Late 20s, Apparel/Uniforms: Cops/Rangers/Security Guards, Body Types: Bodybuilders/Muscle Men, Body Types: Gymnasts/Ripped, Body/Chest Hair: None (Hairless/Shaved/Smooth), Cast's Looks: Chiseled Face/Handsome, Cock Sizes: Big and Thick, Detailed Plot/Story/Theme, Hair: Five-O-Clock Shadow, Facial Hair: None (Clean Shaven), Hidden Camera/Caught on Video, Spying On/Voyeurism, Tattoos: Few/Moderate, Theme: Chatroom/Computer/Cybersex, Threesomes


[Text, Lies & Video (Raunchy Blue 2010 Disk 2/2)




[Colossal Cocks 3 (Euroboy 2010)

Year: 2010
Country: UK
Categories: Twinks, Oral, Anal, rimming, Masturbate, Uncut Cocks, Monster Cocks
Length: 3:18:33
Director: Marcelo Monaco
Studio: Euroboy XXX
Cast: Michael Amerika, Christian Castanares, Casey-Jay Arumugam, Daniel Raynor, Andrew Llyod, Eduardo Contreras, Hector Ezequiel Reyes, Christian Castanares, David Olds, Elias Fernandez, Federico Pezzutti, Federico Rodriguez, Karl Hammond, Marc Finbow, Marcello





[Legendary Bodies 2 (Colt 2010)

Year Produced: 2009
Starring: Adam Champ, Johnny Cruise, Kent Logan, Skye Woods
Categories: Muscle Men, Beefcake, Solos, Hunks, Voyeurism, Big Cocks, Public Sex
Condoms Used: solos only
Director: John Rutherford
Length: 120 minutes
Studio: Colt Studio









[Popping His Cherry (Xtreme Prod 2008)

Year Produced: 2008
Starring: Andy Kay, Robbie Hart, Xander Brennan, Camden Christenson, Aiden Ash, Gavin Page, Joshua Lovett, Tristan Tyler, Tyler Berke, Ryan Storm
Categories: Twinks - Young Meat, Anal Sex, Big Loads, Big Cocks, Deep Throating, Kissing, Live Sound, Oral Sex
Condoms Used: yes
Director: Afton Nills
Length: 89 minutes
Series: Xtreme Platinum Collection
Studio: Xtreme Productions








[Sex In The Shower (Alexander 2010)

Year Produced: 2009
Starring: Silvio Freitas, Josue Oliveira, Martino Paiva, Afonso Mexeja, Caetano Barros, Manuel Jacques, Ruy de Sousa, Eloi Alves, Renato Moraes, Henrique Neves, Mario Coelho, Estevam Lobo, Adrian Correa, Denis Tores, Alef Carvalho, Marcelo Sousa
Categories: Black Men, Uncut Cocks, Anal Sex, Athletes - Locker Room, Big Cocks, Live Sound, Oral Sex, Threeways
Condoms Used: yes
Director: Alexander
Length: 110 minutes
Studio: Alexander Pictures Productions








[Straight Edge 7 (Jetr Set 2010)

2010, approx. 120 min
Country: US
Studio: Jet Set Men
Cast: Jason Adonis, Andrew Blue, Berke Banks, Dylan Roberts, Hayden Stephens, Jake Steel, Tristan Jaxx, Landon Mycles, Spencer Whitman
Director: John Tegan
Categories: Age: College Freshmen to Late 20s, Body Types: Bodybuilders/Muscle Men, Body Types: Gymnasts/Ripped, Body/Chest Hair: Natural/Unshaven, Body/Chest Hair: None (Hairless/Shaved/Smooth), Butt Play: Dildos/Plugs/Toys, Cast's Looks: Chiseled Face/Handsome, Above Average Cock Size, Cock Sizes: Big and Thick, Facials, Facial Hair: None (Clean Shaven), Glory Holes/Anonymous Sex, Gym/Lockerroom, Jerking Off/Masturbation/Solo (Some), Straight/Closeted Men, Theme: College Life/Dorms/Fraternity Hazing, Theme: Sex Club, Theme: Student/Teacher







[Sweet Sperm (AVNS 2009)

Year Produced: 2009
Starring: Franky Moreno, Pit Strew, Kerry Flith, Others
Categories: Bareback Sex, Twinks - Young Meat, Uncut Cocks, Anal Sex, Europeans, Oral Sex
Condoms Used: none
Director: Paolo Amboy
Length: 120 minutes
Studio: Raw Twink X









[Porn Academy Fuck Buddies (Eurocreme 2009)

Year Produced: 2009
Starring: Philippe Delvaux, Dominik Trojan, Jake Adams, Johan Volny, Jordan, Marcus King, Nathan Cox, Niall Patrick, Steven Tyler (II, Will Jamieson
Categories: Twinks - Young Meat, Uncut Cocks, Solos, Big Loads, Big Balls, Big Cocks, Facial Cumshots, Oral Sex
Condoms Used: yes
Director: Simon Booth
Length: 92 minutes
Studio: Porn Academy - EurocremeUSA









[So Many Men (2010 All Worlds)

CAST Alex Leon, Billy Cochran, Brad Benton, Chad Williams, Cole Ryder, Colton Ford, Derrick Hanson, Jason Longh, Jim Slade, Joe Strong, Luca DiCorso, MIKE POWER, Nash Lawler, Rod Barry, Shane Rollins, Steve Cannon, Tino Lopez, Tommy Blade, Trystian Sweet, Vin Nolan
FORMAT DVD
STUDIO All Worlds Video
RELEASED 06/2010
DESCRIPTION Why have one man when you can have two? Or three or four or more? For guys who cant get enough guys, So Many Men highlights some of the hottest group sex and dirtiest orgies of all time. A cumpilation of sweat, spit and semen any fan would love, So Many Men proves theres no such thing as too many men!



[Straight Boys Fucking 4 (2009 CzechBoys)

Year Produced: 2009
Starring: Daniel Brk, Filip Top, Erik Rin, Janu, Martin Babe, Jan Krasny, Lukase, Jarda Tan
Categories: Europeans, Anal Sex, Muscle Men, Hunks, Big Cocks, Big Loads, Oral Sex, Threeways, Straight Guys - Gay Sex
Condoms Used: yes
Director: Uncredited
Length: 90 minutes
Studio: Czech Boys.com









[Creampie Desire (2008 AVNS)

Year Produced: 2008
Starring: Alex Stevens, Luke Taylor, Dominik Trojan, Rick Collins, Erik Collins, Others
Categories: Bareback Sex, Europeans, Twinks - Young Meat, Anal Sex, Average Lookers, Big Loads, Big Cocks, Cum eating, Facial Cumshots, Hairy Crotches, Oral Sex, Rimming, Shaved Pubes
Condoms Used: none
Director: Dave Rozza
Length: 106 minutes
Studio: Raw Male








[Thumper Ranch (Rare Carco 2010)

2010, approx. 90 min
Country: US
Studio: Rare Cargo
Cast: Ashton Crush, Austin Grant, Brock Armstrong, Caleb Jones, Chasen, Dallas Reeves, Ethen Pose, Jake Lyons
Director: Uncredited
Categories: Age: College Freshmen to Late 20s, Body Types: Body Types: Gymnasts/Ripped, Body/Chest Hair: Natural/Unshaven, Cast's Looks: Average Looking/Everyday, Above Average Cock Size, Orgy, Tattoos: Few/Moderate, Theme: Cowboys/Farm Hands/Ranchers









[In the Hole (Cazzo 2003)

Studio: Cazzo Films - Berlin
Starring: Marcel Schlutt, Nelson Keys, Ralf Steel, Fred Faurtin, Mats Riem, Mike Power, Marko Isak, Gil Nemo, David Parik, Erik Lenn, Chris Holland, Tom Mane
Categories: Germans, Bondage & Discipline, Prison - Jail, Europeans, Big Cocks, Anal Sex, Big Loads, Black Men, Horsehung, Fantasy, Group Sex, Muscle Men, Oral Sex, Rape, Rough Sex, Uncut Cocks, Tattoos, Slaves
Director: Jorg Andreas
Length: 92 minutes
Studio: Cazzo Films - Berlin









[Destroy My Hole (eBoys 2009)

Year Produced: 2008
Starring: Jose Manuel, Rasty Shut, David Loft, Christophe, Kee, Brany, Jirka, Lucky Look, Sebastian DeLong, Tom Ortiz
Categories: Bareback Sex, Twinks - Young Meat, Europeans, Anal Sex, Big Loads, Big Cocks, Cum eating, Deep Throating, Facial Cumshots, Kissing, Live Sound, Multiple Orgasms, Oral Sex, Rimming
Condoms Used: none
Director: Saint Cyre
Length: 115 minutes
Studio: Eboys Studio









[Getting Levis Johnson (Jet Set 2010)

Year Produced: 2010
Starring: Casey Monroe, Mark Dalton, Brent Corrigan, Diesel Washington, Jesse Santana, Landon Mycles
Categories: Anal Sex, Oral Sex, Rimming, Double Penetration, Pierced Body Parts, Uniforms, Humor, Big Cocks, Big Loads, Story - Plot, Interracial Sex, Threeways, Tattoos
Condoms Used: yes
Director: Chris Steele
Length: 105 minutes
Studio: Jet Set Productions







[Lust (Lucas Ent 2010)

Year Produced: 2010
Starring: Rafael Alencar, Phillip Aubrey, Avi Dar, Shane Frost, Arpad Miklos, Spencer Reed, Ace Rockwood, Matan Shalev, Logan Slash
Categories: Muscle Men, Anal Sex, Oral Sex, Hunks, Rimming, Cum eating, Facial Cumshots, Tattoos, Interracial Sex, Big Balls, Big Cocks, Big Loads, Hairy Men
Condoms Used: yes
Director: Michael Lucas
Length: 139 minutes
Studio: Lucas Entertainment









[Seeding Summer (Raw Entry Club 2009)

2009, 100 min
Country: Czech Republic
Studio: Raw Entry Club
Cast: Lucky Taylor, Jose Manuel, David White, Max Fonda, John Hill, Joshua Black, Michael Parison, Tommy Sem, Micky Crain, Jose Delany, John Paul
Director: Saint Cyre
Categories: Age: Twinks/Young Meat, Age: College Freshmen to Late 20s, Body Types: Gymnasts/Ripped, Body Types: Lean/Slim/Wiry, Body/Chest Hair: None (Hairless/Shaved/Smooth), Cast's Looks: Adorable/Cute, Above Average Cock Size, Cock Sizes: Big and Thick, Cumshots: Eating One's Own, Swallowing, Facial Hair: None (Clean Shaven), Foreskin Play/Uncut Cocks, Orgy, Men in/of the Czech Republic, No Condoms: Barebacking, Outdoor Sex, Piercings: Navels/Nipples/Tongues, Rimming (Ass Eating)








[Speedoboys (Pink Bird 2010)

Year Produced: 2010
Starring: Corbett Harper, Shawn, Kaden Saylor
Categories: All-American Boys, Twinks - Young Meat, Anal Sex, Speedos
Condoms Used: yes
Director: Dink Flamingo
Length: 150 minutes
Studio: Dirty Bird Pictures - Pink Bird Media









[Ass Blasters (Cre8tive Juices 2010)

Year Produced: 2010
Starring: Sean Storm, Orion Cross, Kurt Wood, Gavin Parker, Bobby Brock, Ian Rawlings, Troy Kroft, Erik Austin, Chris Neal, Eddie Ram, Dominic DeMarco, Billie Di'Angilo, Yanko
Categories: Bareback Sex, Gang Bang, Horsehung, Anal Sex, Average Lookers, Big Loads, Big Balls, Big Cocks, Cum eating, Deep Throating, Facial Cumshots, Felching, Kissing, Live Sound, Oral Sex, Orgy, Pierced Body Parts, Rimming, Twinks - Young Meat
Condoms Used: none
Director: Sean Storm
Length: 139 minutes
Studio: Cre8tive Juices






[Brent Corrigan's Heat (Dirty Bird 2010)

Year Produced: 2009
Starring: Brent Corrigan, David Townson, Jesse Jordan, Richie Rau, Shane Findley
Categories: All-American Boys, Twinks - Young Meat, Anal Sex, Ball Slapping, Big Loads, Deep Throating, Dirty Talk, Double Penetration, Horsehung, Kissing, Live Sound, Oral Sex, Pierced Body Parts, Rimming, Sandwich Fucking, Spanking
Condoms Used: yes
Director: Brent Corrigan
Length: 150 minutes
Studio: Dirty Bird Pictures - Pink Bird Media






[Toronto Cum (Blue Alley 2008)

Year Produced: 2008
Starring: Shawn Cohen, Others
Categories: Twinks - Young Meat, Amateurs, Interracial Sex, Anal Sex, Cum eating, Deep Throating, Dirty Talk, Facial Cumshots, Oral Sex, Pierced Body Parts, Shaved Pubes, Uncut Cocks
Condoms Used: sometimes
Director: Leo Greco
Length: 155 minutes
Studio: Blue Alley Studios





[Straight To The Point 10 (Next Door 2008)

Year Produced: 2008
Starring: Jeremy Bilding, Taylor Aims, Brodie Sinclair, Ricky M., Adam, Dylan McLovin, Phoenix, James, Samuel, Brady Rey, Kale Max
Categories: All-American Boys, Anal Sex, Oral Sex, Interviews, Outdoor Sex, Tattoos, Pierced Body Parts, Muscle Men
Condoms Used: yes
Director: Uncredited
Length: 120 minutes
Studio: Next Door Male









[Jersey Score (Jet Set 2010)

2010, 120 min
Country: US
Studio: Jet Set Men
Cast: Dean Coxx, Kevin Cavalli, Andrew Blue, Derrick Vinyard, Hayden Stephens, Jared King, Josh Logan, Trent Diesel
Director: Chris Steele
Screenwriter: Chris Steele
Categories: Age: College Freshmen to Late 20s, Body Types: Bodybuilders/Muscle Men, Body Types: Gymnasts/Ripped, Body/Chest Hair: Natural/Unshaven, Body/Chest Hair: None (Hairless/Shaved/Smooth), Cast's Looks: Chiseled Face/Handsome, Cock Sizes: Big and Thick, Dirty Talk/Verbal Abuse, Double Oral Penetration, Hair: Five-O-Clock Shadow, Facial Hair: None (Clean Shaven), Foreskin Play/Uncut Cocks, Humor, Straight/Closeted Men, Tattoos: Extreme/Full Sleeve/Heavily Inked, Theme: Drinking/Drug Taking/Partying, Theme: Parody/Spoof, Threesomes






[Kings Of New York (Lucas 2010)

Starring: Wilfried Knight, Rafael Alencar, Zach Alexander, Phillip Aubrey, Steven Daigle, Rod Daily, Junior Stellano, Michael Lucas
Categories: Muscle Men, Anal Sex, Oral Sex, Hunks, Rimming, Facial Cumshots, Cum eating, Amateurs, Big Cocks, Big Loads, Interracial Sex, Tattoos, Uncut Cocks
Condoms Used: yes
Director: Michael Lucas
Length: 134 minutes
Studio: Lucas Entertainment








[HOTFUCK (Spunk 2010)

Studio: SPUNK
Format: DVD
Cast:Sage Daniels, Jay Elliott, Dustin Roller, Taylor Dylan, Luka, Gabriel Dallesandro, Angus, Fidget and Sparky
Director: Gary Carlton
Length: 95 min
Year: 2010
Condoms: No









[Dirtyboy (Eurocreme 2010)

Year Produced: 2010
Starring: Alex Cummin, Alex Stevens, Cameron Wilson, Jake Kelvin, Justin Scott, Lucas Turner, Luke Desmond, Marco Strutt, Thierry Lamasse
Categories: Twinks - Young Meat, Europeans, Uncut Cocks, Anal Sex, Big Loads, Big Balls, Big Cocks, Blonds, Cum eating, Double Penetration, Facial Cumshots, Oral Sex, Rimming, Shaved Pubes, Uniforms
Condoms Used: yes
Director: Simon Booth
Length: 111 minutes
Studio: Eurocreme - EurocremeUSA









[18 Today 23 - Fresh Stuff (French Connection 2002)

Year Produced: 2002
Categories: Twinks, Europeans, Anal Sex, Big Cocks, Big Loads, Oral Sex, Outdoor Sex, Threeways, Blonds, Live Sound, Uncut Cocks
Condoms Used: yes
Length: 90 minutes
Studio: French Connection



[Horse Club (Raging Stallion (2008)

Year Produced: 2008
Starring: Antonio Rinaldi, Danko Bell, Dark Devil, David, Divko, Enrico Bellagio, Jack Dragon, James Jones, Nick Silver, Rod Stevans, Rogerio Mateo, Skyboy, Steve Hunt
Categories: Europeans, Horsehung, Uncut Cocks, Anal Sex, Big Loads, Big Cocks, Country Men, Deep Throating, Kissing, Live Sound, Oral Sex, Outdoor Sex, Rimming, Threeways, Twinks - Young Meat
Condoms Used: yes
Director: Herve Bodilis
Length: 120 minutes
Studio: High Octane





[5 Americans in Prague (Bel Ami 2009)

Year Produced: 2009
Starring: Jean-Daniel Chagall, Brandon Manilow, Sascha Chaykin, Dolph Lambert, Ariel Vanean, Manuel Rios, Luke Hamill, Dawson, Connor, Elijah, Josh, Zeke
Categories: Anal Sex, Oral Sex, Rimming, Big Balls, Big Cocks, Big Loads, Threeways, Group Sex, Uncut Cocks, Orgy, Kissing, Muscle Men, Facial Cumshots, Europeans
Condoms Used: yes
Director: Marty Stevens
Co-producer: Corbin Fisher
Length: 139 minutes
Studio: Bel Ami






[Hot House Backroom 5 (HH)

Year Produced: 2008
Starring: Dillon Crow, Dominic Pacificio, Jackson Wild, John-Paul Roccard, Johnny Gunn, Kevin Armstrong, Kurt Wild, Mike Holland, Ross Hurston, Ty LeBeouf
Categories: Muscle Men, Young Men, Horsehung, Hunks, Anal Sex, Big Balls, Big Loads, Big Cocks, Black Men, Oral Sex, Rimming, Uncut Cocks, Solos, Tattoos, Natural Pubes, Hairy Men, Hairy Crotches
Condoms Used: yes
Director: Robert C. Drake
Length: 95 minutes
Series: Hot House Backroom Series
Studio: Hot House Entertainment





[Bare Ravers (Bare 2010)

2009, 118 min
Country: Czech Republic
Studio: Bare
Cast: Julien Heath, Carter Hides, Christopher Kidd, Daniel Woods, Falco White, Ian Samson, Jacob Bishop, Julian Tomlinson, Neil Cross, Roney Clark, Sam Brooks, Thomas Dyk
Director: Vlado Iresch
Categories: Age: Twinks/Young Meat, Age: College Freshmen to Late 20s, Body Types: Gymnasts/Ripped, Body Types: Lean/Slim/Wiry, Body/Chest Hair: None (Hairless/Shaved/Smooth), Butt Play: Finger Fucking/Probing, Cast's Looks: Adorable/Cute, Cast's Looks: Average Looking/Everyday, Cast's Looks: Chiseled Face/Handsome, Facials, Swallowing, Double Oral Penetration, Hair: Five-O-Clock Shadow, Facial Hair: Goatees/Soul Patches, Facial Hair: None (Clean Shaven), Foreskin Play/Uncut Cocks, Gang Bang, Orgy, Men in/of the Czech Republic, No Condoms: Barebacking, Rimming (Ass Eating), Theme: Drinking/Drug Taking/Partying, Theme: Sex Club, Threesomes






[Hey Dude Wanna Fuck

Starring: George Plozen, Roman Atkins, Mark Zebro, Milan Breeze, Tommy Sem, Dennis Reed , Tom Taylor, Geoffrey King, Aaron Hawke, Mike Rodman, Freddie Hobbit, Lukas Marks
Categories: Amateurs, Bareback Sex, Europeans, Twinks - Young Meat, Uncut Cocks, Hand Job, Anal Sex, Average Lookers, Big Loads, Big Cocks, Blonds, Cum eating, Facial Cumshots, Hairy Crotches, Kissing, Live Sound, Oral Sex, Rimming, Shaved Pubes, Snowballing (Cum Kisses), Story - Plot
Condoms Used: none
Director: Dan Komar
Co-producer: Triumvirate Group
Length: 93 minutes
Studio: Triumvirate Productions






[Collin O'Neal's Austrailia (World of Men 2010)

2010, 120 min
Country: Australia
Studio: Collin O'Neal Productions
Cast: Josh Harris, Rogan, Alex De Large, Caleb Storm, Collin O'Neal, Joey Tanner, Taylor Murphy
Director: Collin O'Neal
Producer: Collin O'Neal
Editor: Rich Richards
Videographer: Collin O'Neal
Categories: Age: College Freshmen to Late 20s, Age: Daddies/Men, Bathhouse/Sauna/Shower, Body Types: Bodybuilders/Muscle Men, Body Types: Gymnasts/Ripped, Body/Chest Hair: Hairy and Smooth Guys Together, Butt Play: Finger Fucking/Probing, Cast's Looks: Chiseled Face/Handsome, Above Average Cock Size, Cock Sizes: Big and Thick, Deep Throating/Gagging, Deep/Manly Kissing, Facial Hair: Beards, Hair: Five-O-Clock Shadow, Fetish: Cigarettes/Cigars/Smoking, Fetish: Leather (Light), Foreskin Play/Uncut Cocks, Latinos/Latins, Men in/of Australia, Outdoor Sex, Piercings: Navels/Nipples/Tongues, Rimming (Ass Eating), Tattoos: Extreme/Full Sleeve/Heavily Inked, Theme: Cruising/One-Night-Stands/Tricking




[Gung Ho (Active Duty 2010)

2009, approx. 90 min
Country: US
Studio: Active Duty
Cast: Cash, Kaden, Cory, Randy, Diego
Director: Dink Flamingo
Categories: Age: College Freshmen to Late 20s, Amateurs/First Timers, Bathhouse/Sauna/Shower, Body Types: Bodybuilders/Muscle Men, Body Types: Gymnasts/Ripped, Body/Chest Hair: Natural/Unshaven, Body/Chest Hair: None (Hairless/Shaved/Smooth), Butt Play: Finger Fucking/Probing, Above Average Cock Size, Cock Sizes: Big and Thick, Facial Hair: None (Clean Shaven), Frottaging/Groping/Rubbing, Rimming (Ass Eating), Straight/Closeted Men, Tattoos: Few/Moderate, Theme: Military/Soldier, Threesomes






[Pony Boy 2 - Win Place Show-Off (2006 Pony boy Dan Komar)

Starring: Peter Kyck, Mark Zebro, Milan Breeze, Patrik Maxwell, George Plozen, Bryan McCain, Martin McBride, Jerry Wheeler, Martin Vance, Jake Cousins, Rusty Valor, Karl Bass, Mark Tetley, David Santini, Paul Palmer, Robbie Masters
Categories: Amateurs, Bareback Sex, Europeans, Twinks - Young Meat, Uncut Cocks, Anal Sex, Big Loads, Big Cocks, Blonds, Cum eating, Facial Cumshots, Kissing, Live Sound, Oral Sex, Orgy, Outdoor Sex, Rimming, Snowballing (Cum Kisses), Threeways
Condoms Used: none
Director: Dan Komar
Co-producer: Triumvirate Group
Length: 115 minutes
Studio: PonyBoy Films







[Luscious Tales (SEVP 2008)

2008, 130 min
Country: Sweden
Studio: S.E.V.P. Pictures Sweden
Cast: Alex Jackson, Andre Starr, Anto, Jhonny Pols, Kapral Gus, Klint, Kofner Young, Shamil, Tommy Tyler, Zen Dred, Zhenya Reno
Director: Nir
Categories: Age: Twinks/Young Meat, Age: College Freshmen to Late 20s, Body Types: Gymnasts/Ripped, Body Types: Lean/Slim/Wiry, Body/Chest Hair: Natural/Unshaven, Body/Chest Hair: None (Hairless/Shaved/Smooth), Cast's Looks: Adorable/Cute, Above Average Cock Size, Facials, Facial Hair: None (Clean Shaven), Foreskin Play/Uncut Cocks, Frottaging/Groping/Rubbing, Hair Style: Guys with Mohawks or Extreme Do's, Men in/of Scandinavia, No Condoms: Barebacking, Rimming (Ass Eating), Threesomes







[Bareback Jizz Club (2007 Punkz)

Year Produced: 2007
Starring: Johan Volny, Johny Hunter, Neel Jensen, Luky Marco, Simon Clay, Santiago Bora, Martin Kelly, Tony Pike, Jim Sullivan
Categories: Bareback Sex, Europeans, Foreign Language, Hand Job, Horsehung, Story - Plot, Twinks - Young Meat, Uncut Cocks, Anal Sex, Big Loads, Big Balls, Big Cocks, Blonds, Cum eating, Deep Throating, Facial Cumshots, Kissing, Live Sound, Nipple Play, Oral Sex, Rimming, Mutual Masturbation, Threeways
Condoms Used: none
Director: Vlado Iresch
Co-producer: Staxus
Length: 90 minutes
Studio: Filthy Punkz







[Porn Stars in Love (Raging Stallion 2009)

Year Produced: 2009
Starring: Adam Excell, Damien Crosse, Francesco D'Macho, Logan McCree, Manuel Torres, Morr Foxx, Tristan Jaxx, Tristan Phoenix, Vin Costas, Vinnie D'Angelo
Categories: All-American Boys, Horsehung, Anal Sex, Big Loads, Big Balls, Big Cocks, Cum eating, Deep Throating, Hairy Crotches, Hairy Men, Kissing, Live Sound, Muscle Men, Oral Sex, Rimming, Romance
Condoms Used: yes
Director: Ben Leon
Length: 166 minutes
Studio: Raging Stallion Studios







[Straight Boys Fucking 5 (Czech Boys 2008)

Year Produced: 2008
Starring: Erik Rin, Jirko, Martin Babe, Mykhaylo, Honzee Prin, Mirko, Janu, Jiri Ben, Lukosso, Ondrej Proks, Davide
Categories: Europeans, Anal Sex, Muscle Men, Hunks, Big Cocks, Big Loads, Oral Sex, Threeways, Twinks, Straight Guys - Gay Sex
Condoms Used: yes
Director: Uncredited
Studio: Czech Boys.com









[Bareback Cum Party 9 (Original Teenboy Video 2008)

Year Produced: 2007
Starring: Trend, Tomas, Leonardo, Eduardo, Santiago, Gustavo, Jesid, Marcos, Miguel, Ramiro
Categories: Bareback Sex, Twinks - Young Meat, Latin Men, Anal Sex, Big Loads, Big Cocks, Cum eating, Facial Cumshots, Kissing, Multiple Orgasms, Oral Sex, Rimming, Shaved Pubes, Snowballing (Cum Kisses)
Condoms Used: none
Director: Alex Chaves
Length: 135 minutes
Series: OTB Cumcrazy Twinks Series
Studio: Original Teen Boy Video








[Barracks Glory Hole 9 (Channel 1 2009

Year Produced: 2009
Starring: Anderson, Anthony, Dane, Dane, Larry, Luigi, Rusty, Tiger, Trevor, Troy, Cadence Allen, Bruce Cam, Brenden Cambell, Kevin Canyon, Danny Daniels, Roary Del Mar, Jerry Douglas, William Duffault, Pete Johnson, Kendall Klark, Stephen Lucas, TC Lyons, Frank Marine, Jon Martin, Mason Ross, Scott Swann, Clint Von, Hank Warner
Categories: Military, Amateurs, All-American Boys, Average Lookers, Big Cocks, Glory Holes, Live Sound, Oral Only, Straight Guys - Gay Sex, Uncut Cocks
Condoms Used: none
Director: Dirk Yates
Length: 92 minutes
Studio: All Worlds



[Bare Bukkake Bitches (Raw 2009)

Year Produced: 2008
Starring: Brad Finder, Brian Brower, Damian Dickey, Joshua Black, Marco Bill, Max Moser, Sam Sorthy, Thomas Dyk, Zack Hood
Categories: Bareback Sex, Twinks - Young Meat, Uncut Cocks, Anal Sex, Athletes - Locker Room, Big Loads, Big Cocks, Bukkake, Cum eating, Europeans, Facial Cumshots, Gang Bang, Oral Sex, Orgy, Pool - Spa Sex, Rimming, Story - Plot, Subtitles
Condoms Used: none
Director: Vlado Iresch
Co-producer: Staxus
Length: 90 minutes
Studio: Bare Films







[Cody Cummings Unleashed 4 (Next Door 2008)

2008, approx. 120 min
Country: US
Studio : Next Door Studios
Cast: Cody Cummings, Zack Cook, Marcus Mojo, Jonny T, India Summer, Kelly Summers
Director: Uncredited
Categories: Age: College Freshmen to Late 20s, Amateurs/First Timers, Body Types: Gymnasts/Ripped, Body/Chest Hair: None (Hairless/Shaved/Smooth), Cast's Looks: Chiseled Face/Handsome, Cock Sizes: Big and Thick, Hair: Five-O-Clock Shadow, Facial Hair: None (Clean Shaven), Flexing/Posing, Straight/Closeted Men, Theme: Bisexual Sex, Theme: Pussy Alert/Straight Sex







[Best of Chad Knight (Falcon)

Starring: Chad Knight, Filippo, Romano, Barrett Long, Pierre Fitch, Jeff Hammond, Dean Johnson, Trevor Hansen, David Grant, Mike Nichols, Eric Sone, Matt Gunter, Johnny Hanson
Categories: Compilation, Featured Star, Blonds, Big Cocks, Big Loads, Muscle Men, Anal Sex, Oral Sex, Rimming, Threeways, Outdoor Sex, Public Sex
Condoms Used: yes
Director: Various
Length: 120 minutes
Studio: Falcon Anthology Series









[Wrestle By Me (Can Am 1999)

Year Produced: 1999
Starring: Beau Bradley, Ron Masters, Chuck Morris, Danny Long
Categories: Wrestling
Length: 60 minutes
Studio: Can-Am - Masta Productions
Categories: Age: College Freshmen to Late 20s, All Solo Sex, Body Types: Gymnasts/Ripped, Body/Chest Hair: None (Hairless/Shaved/Smooth), Cast's Looks: Chiseled Face/Handsome, Facial Hair: None (Clean Shaven), Fetish: Bathing Suits/Speedos/Wetsuits, Fetish: Bondage/Restrained/Tied-Up, Fetish: Boxers/Briefs/Underwear, Frottaging/Groping/Rubbing, Outdoor Sex, Sex on the Beach, Wrestling: Mud, Wrestling: Traditional








[Top Brass Military Issue 6 (All Worlds 2009)

Year Produced: 2008
Starring: A.J., Anthony, Austin, Bailey, Cody, Dane, David, Josh, Lance, Mark, Robert, Wayne, Zach, Jake Cannon, Barrett Long, T.J. Ryan, Kurt Summers
Categories: All-American Boys, Anal Sex, Oral Sex, Military, Facial Cumshots, Horsehung, Solos, Average Lookers, Tattoos
Condoms Used: yes
Director: Dirk Yates
Length: 90 minutes
Series: Dirk Yates Film
Studio: All Worlds








[Bare Champions (AVNS 2009)

Year Produced: 2009
Starring: Steve Horak, Justin Phoeni, Martin Staw, Carlos Placeno, Marc Sandor
Categories: Bareback Sex, Anal Sex, Oral Sex, Rimming, Big Balls, Big Cocks, Big Loads, Athletes - Locker Room, Live Sound, Europeans, Twinks, Uncut Cocks
Condoms Used: none
Director: Various
Length: 130 minutes
Series: Vimpex Tainted Twin X Series
Studio: Vimpex Gay Media








[Secrets of a Wrestler 2 (Pacific Sun 2002)

Year Produced: 2002
Starring: Leslie Manzel , Jonathan Collins, Fred Goldsmith , Jack Laurel, Luciano Endino, Claudio Antonelli, Fernando Nielsen , Rick Perry, Eric Maestro, Brian Wells, Justin Stewart, Nick Reiner, Sergio Foster
Categories: Europeans, Latin Men, Muscle Men, Hunks, Uncut Cocks, Wrestling, Anal Sex, Athletes - Locker Room, Big Loads, Big Cocks, Facial Cumshots, Hairy Men, Oral Sex, Threeways
Condoms Used: yes
Director: Csaba Borbely
Length: 120 minutes
Studio: Pacific Sun Entertainment







[Caught In The Crossfire 1 (Active Duty 2009)

Year Produced: 2008
Starring: Thomas, Elijah, Spencer, Gio, Levi
Categories: All-American Men, Anal Sex, Oral Sex, Facial Cumshots, Big Cocks, Rimming, Big Loads, Threeways, Muscle Men, Tattoos, Amateurs
Condoms Used: yes
Director: Dink Flamingo
Length: 120 minutes
Studio: Active Duty Productions









[Bare Hostel (Bare 2009)

Year Produced: 2009
Starring: Alex Stevens, Andy O'Neill, Brett Carter
Categories: Bareback Sex, Anal Sex, Oral Sex, Rimming, Cum eating, Big Loads, Muscle Men, Outdoor Sex, Big Cocks, Uncut Cocks
Condoms Used: none
Director: Vlado Iresch
Co-producer: Staxus
Studio: Bare Films









[Hot House Backroom 14 (Hot House 2009)

Year Produced: 2009
Starring: Christian Wilde, Derrek Diamond, Tristan Phoenix, Blu Kennedy, Luke Cassidy, Damian Rios, Jason Crew, Dylan McLovin, Vince Ferrelli, Johnny Gunn
Categories: Muscle Men, Latin Men, Solos, Hunks, Anal Sex, Big Loads, Big Cocks, Dirty Talk, Kissing, Live Sound, Oral Sex, Rimming, Uncut Cocks
Condoms Used: yes
Director: Robert Drake
Length: 99 minutes
Series: Hot House Backroom Series
Studio: Hot House Entertainment








[Breeding Party 4 (US Male 2009)

Year Produced: 2009
Starring: Joshua Rodgers, Tattoo Junior, James Jones, Chris Hacker, Mickey, Steve, Devil
Categories: Bareback Sex, Anal Sex, Oral Sex, Big Cocks, Big Balls, Big Loads, Europeans, Muscle Men, Tattoos, Cum eating, Threeways, Uncut Cocks, Group Sex, Orgy
Condoms Used: none
Director: Joe Budai
Length: 110 minutes
Studio: White Water - US Male - In-X-Cess







[Rip N Strip Wrestling 2 (2009 French Connection)

Wrestling with hot sex!
Featuring: Cameron Sage, Chance Caldwell, Erik Mann, Paul Carrigan, Rick Brock, Tom Moore
Studio: French Connection
Adult Genre: Gay > Wrestling
Category: All Sex & Compilations
Produced in 2009
Released on DVD on December 25, 2009









[Emo Twinks (Saggerz Skaterz 2008)

Year Produced: 2008
Categories: European Twinks, Smooth Boys, Anal Sex, All-American Boys, Twinks, Oral Sex, Self Sucking, Threeways, Big Cocks, Big Loads, Kissing, Rimming
Condoms Used: yes
Director: Kyros Christian
Co-producer: Saggerzskaters
Length: 120+ minutes
Studio: Candy Spookie Studios









[Intimate Liaisons (Bel Ami 2009)

Year Produced: 2008
Starring: Milo Peters, Elijah Peters, Dario Dolce, Kieron Athey, Ryan Quaid, Eric Bouna, Florian Nemec, Patrik Staw, Steve Dexter, Leon Bares, Marc Fredericson
Categories: Europeans, Anal Sex, Oral Sex, Muscle Men, Big Balls, Big Cocks, Big Loads, Rimming, Twinks, Threeways, Kissing, Romance, Fantasy, Uncut Cocks
Condoms Used: yes
Director: Lukas Ridgeston
Length: 116 minutes
Studio: Lukas Ridgeston - Bel Ami







[Falcon Str8men 12 (Falcon )

Year Produced: 2009
Starring: Leif Gobo, Christopher Ashlee, Blaine Hardy, Tristan Phoenix, Luke Marcum, Nash Lawler, Leo Giamani
Categories: Muscle Men, Anal Sex, Oral Sex, Hunks, Straight Guys - Gay Sex, Big Cocks, Big Loads, Interracial Sex, Solos
Condoms Used: yes
Director: Uncredited
Length: 90 minutes
Studio: Falcon Str8Men









[Hot Bods (Colt 2009)

Year Produced: 2009
Starring: Nate Karlton, Danny Drake, Carlo Masi, Arthur Gordon, Berke Banks, Mitch Branson, Adam Champ
Categories: Muscle Men, Anal Sex, Oral Sex, Hunks, Rimming, Beefcake, Hairy Men, Big Balls, Big Cocks, Big Loads
Condoms Used: yes
Director: John Rutherford
Length: 120 minutes
Studio: Colt Studio









[Ass Whupping Skaters (SaggerzSkaterz 2008)

Year Produced: 2005
Starring: Ian Madrox, Dustin Kilimin, Mark Dickmore, Raven Storm
Categories: Spanking, Red Asses, Paddles, Straps, Twinks - Young Meat, Oral Sex, Big Loads, Big Cocks, Blonds, Dirty Talk, Facial Cumshots, Kink, Live Sound, Straight Boys, Hand Paddling, PADDLES, BELTS, LEATHER STRAPS, SWITCHes
Condoms Used: no anal
Director: Zak Miller
Co-producer: Saggerzskaters
Length: 60 minutes
Series: Boys Spanking Boys
Studio: SaggerzSkaterz Studio - Bonerama






[Tivo Lino (Street Boys 2009)

Starring: Marius, Dragan, Claudio, Costel, Robert, Sergiu, Alin, Victor, Gianny, Luck
Categories: Europeans, Anal Sex, Oral Sex, Facial Cumshots, Rimming, Big Cocks, Big Loads, Uncut Cocks
Condoms Used: yes
Director: Frederic Prada
Length: 100 minutes
Studio: Street Boys Studios










[Cock Smokers (Saggerz Skaterz 2008)

Year Produced: 2006
Starring: Jeremiah Johnson, Mike Roberts, Shane Allen, Ayden James, Justin Avery, Keith Ledger, Dobie Giles, Michael Sipos, Stacey Olsen
Categories: All-American Boys, Amateurs, Twinks - Young Meat, Anal Sex, Bareback Sex, Big Loads, Blonds, Deep Throating, Dirty Talk, Facial Cumshots, Hairy Crotches, Kissing, Live Sound, Muscle Men, Oral Sex, Orgy, Rimming, Rough Sex, Self Sucking, Shaved Pubes, Solos, Uncut Cocks
Condoms Used: sometimes
Director: Jim Mason
Co-producer: Saggerzskaters
Length: 135 minutes
Studio: SaggerzSkaterz Studio







[Southern Pride: Boys in the Heat (Raging Stallion 2009)

Year Produced: 2009
Starring: Giovanni Summers, Dallas Reeves, Dustin Michaels, Austin Wilde, Krist Cummings, Scottie Brooks, Sebastian Keys
Categories: Anal Sex, Oral Sex, Facial Cumshots, Rimming, Twinks, Threeways, Athletes - Locker Room, Solos, Voyeurism, Big Cocks, Big Loads
Condoms Used: yes
Director: Gio Caruso
Co-producer: Twinks.com
Length: 100 minutes
Studio: Raging Stallion Studios








[Night Out (Bel Ami 2009)

Year Produced: 2008
Starring: Dolph Lambert, Luke Hamill, Matt Phillipe, Yann Tiersen, Manuel Rios, Henri Gaudin, Ennio Guardi, Trevor Yates, Florian Nemec, Patrick Peterson, Amadin West, Tammy Flick, Shannon Star, Jeremy Reed
Categories: Europeans, Twinks - Young Meat, Uncut Cocks, Anal Sex, Big Loads, Big Cocks, Blonds, Cum eating, Deep Throating, Hairy Crotches, Horsehung, Kissing, Multiple Orgasms, Oral Sex, Snowballing (Cum Kisses)
Condoms Used: yes
Director: George Duroy
Length: 100 minutes
Studio: Bel Ami







[Double Czech (William Higgins 2009)

Year Produced: 2008
Starring: Adam Richter, Konrad Richter, Bjorn Gedda, Matthus Reinhardt, Nikolas Rezac, Vikto Kana
Categories: Europeans, Twinks - Young Meat, Mutual Masturbation, Anal Sex, Athletes - Locker Room, Big Loads, Cum eating, Facial Cumshots, Incest, Kissing, Oral Sex, Subtitles
Condoms Used: yes
Director: William Higgins
Length: 122 minutes
Studio: WHP International
Version: Directors Cut






[Party Boy (Eurocreme 2009)

Year Produced: 2008
Starring: Kai Cruz, Philippe Delvaux, Alex Stevens, Matt Hughes, Johan Volny, Alex Cane, Tristan Dean, Cameron Ross, Ivan Rueda, Johannes Winter
Categories: Europeans, Twinks - Young Meat, Uncut Cocks, Anal Sex, Big Loads, Big Cocks, Cum eating, Deep Throating, Facial Cumshots, Kissing, Oral Sex
Condoms Used: yes
Director: Simon Booth
Length: 100 minutes
Series: Dreamboy Collection - EurocremeUSA
Studio: Eurocreme - EurocremeUSA








[Straight To the Point 19 (Next Door 2009)

Year Produced: 2009
Starring: Mike Roberts, DJ, Shane Erickson, Christian Wilde, Brodie Sinclair, Marcus Steele, Cole Parker, Dylan Mclovin, Taylor Aims, Skyler, Alexy Tyler, Spencer Reed, Trevor Knight
Categories: Muscle Men, Anal Sex, Oral Sex, Hunks, Group Sex, Orgy, Big Cocks, Big Loads, Tattoos
Condoms Used: yes
Director: Uncredited
Length: 120 minutes
Studio: Next Door Male







[Beg For It (Colt 2009)

Year Produced: 2008
Starring: Lucky Daniels, Philippe Delvaux, Romario Faria, Vince Ferelli, Derek Nicks, Nash Lawler, Hayden Stephens, Ryan Raz
Categories: Muscle Men, Anal Sex, Oral Sex, Hunks, Rimming, Leather, Facial Cumshots, Bondage & Discipline, Big Balls, Big Cocks, Big Loads
Condoms Used: yes
Director: Kristopher Weston
Length: 120 minutes
Studio: Buckshot Productions









[Str8 Off the Base 5 (All Worlds 2009)

Year Produced: 2008
Starring: Sean Summers, Jodi Johnson, Rusty, Cameron Taylor, Mason Ross, Bailey, Josh, Mike, Ross, Cadence Allen, Big Russ, James Lexington, Kraven Mycock, Andy, Jake, Carson, Jason
Categories: Military, Amateurs, All-American Boys, Anal Sex, Big Loads, Big Cocks, Facial Cumshots, Gang Bang, Live Sound, Oral Sex, Rimming, Threeways, Uniforms
Condoms Used: yes
Director: Dirk Yates
Length: 114 minutes
Series: Dirk Yates Film
Studio: All Worlds






[Guys Go Crazy 3

Year Produced: 2006
Starring: Thomas Lee, Franco Gregorio, Alex Grand, Brad Markus, Daniel Student, Jose Martinez, Robert Driveman, Tommy Rogers
Categories: Gang Bang, Europeans, Twinks - Young Meat, Amateurs, Anal Sex, Average Lookers, Ball Slapping, Big Loads, Big Cocks, Blonds, Bukkake, Cluster Fucking, Dubbed, Facial Cumshots, Fantasies, Horsehung, Hustlers, Kissing, Muscle Men, Older Men - Younger Men, Oral Sex, Orgy, Public Sex, Rimming, Rough Sex, Sandwich Fucking, Straight Guys - Gay Sex, Threeways, Uncut Cocks, Hand Job, Mutual Masturbation, Voyeurism
Condoms Used: yes
Director: Uncredited
Length: 120 minutes
Series: Eromaxx Guys Go Crazy Series
Studio: Eromaxx Video







[Guys Go Crazy 2

Year Produced: 2006
Categories: Europeans, Uncut Cocks, Twinks - Young Meat, Anal Sex, Big Cocks, Blonds, Facial Cumshots, Oral Sex, Orgy
Condoms Used: yes
Director: Uncredited
Length: 118 minutes
Series: Eromaxx Guys Go Crazy Series
Studio: Eromaxx Video









[Bait Bus 9 (Bang Bros)

2008, 126 min
Country: US
Studio: Bang Bros Productions
Cast: Jesse, Ryann, Sean, Jamie, Nathan, Alexander
Director: Uncredited
Categories: Age: College Freshmen to Late 20s, Amateurs/First Timers, Body Types: Body Types: Gymnasts/Ripped, Body/Chest Hair: Natural/Unshaven, Body/Chest Hair: None (Hairless/Shaved/Smooth), Cast's Looks: Adorable/Cute, Cast's Looks: Average Looking/Everyday, Above Average Cock Size, Facial Hair: Goatees/Soul Patches, Facial Hair: None (Clean Shaven), Interview/Talking to the Camera, Straight/Closeted Men, Tattoos: Few/Moderate








[Bulls Eye (Studio 2000 2009)

Year Produced: 2008
Starring: Roger Gharney, Erik Haaz, Meghan Peaks, Randy Scott, Roy McTurk, Evan Cook, Peter Sharp, Lauren Mork, Larry Sims, Lou Devane
Categories: Twinks - Young Meat, Europeans, Uncut Cocks, Anal Sex, Big Loads, Big Balls, Big Cocks, Felching, Kissing, Live Sound, Oral Sex, Rimming
Condoms Used: yes
Director: Danny Ray
Length: 142 minutes
Studio: Studio 2000









[Bare Instinct (Bare 2008)

Year Produced: 2008
Starring: Marty Love, Julian Breeze, Carvin Raw, Brian Brower, Rasty Shut, Riki Maru, Rick Nielson, Paul Kid, Lukas Leung, Johny Keen, Marty Marshall
Categories: Bareback Sex, Europeans, Twinks - Young Meat, Anal Sex, Big Loads, Cum eating, Facial Cumshots, Kissing, Multiple Orgasms, Oral Sex, Rimming, Shaved Pubes
Condoms Used: none
Director: Vlado Iresch
Co-producer: Staxus
Length: 101 minutes
Studio: Bare Films








[Private Resort - Boys In The Sun (Raging Stallion 2009)

Year Produced: 2009
Starring: Cody Springs, Felix Andrews, Hunter Vance, Justin Taylor, Ridge Michaels, Ryan Raz, Tommy Defendi
Categories: Anal Sex, Oral Sex, Rimming, Twinks, Pool - Spa Sex, Outdoor Sex, Group Sex, Big Cocks, Big Loads, Latin Men
Condoms Used: yes
Director: Gio Caruso
Co-producer: Twinks.com
Length: 120 minutes
Studio: Raging Stallion Studios



[Private Resort BONUS (Raging S 2009) also features multiple solos and interviews with each of the boys.




[Wrestlehard Best Of (Colt 2010)

Year Produced: 2009
Starring: Rod Stevens, Chris Stone, George Stevenson, Win Diezel, Nick Long, Roy Rogers, Fernando Mangiatti, Fabrizio Mangiatti
Categories: Muscle Men, Anal Sex, Oral Sex, Hunks, Facial Cumshots, Wrestling, Bondage & Discipline, Kink, Threeways, Athletes - Locker Room
Condoms Used: yes
Director: Roland Dane
Co-producer: Colt Studio
Length: 90 minutes
Studio: Wrestlehard








[Dirty Secrets (Sauvage 2008)

Year Produced: 2008
Starring: John Paul, Brian Brower, Rick Nielson, Julien Breeze, Chad Ward, Ric Jones, John Hill, Robin Few, Damian Dickey, Marian Berman, Mark Moby, Nicolas Angello, Alan Capier, David Haddon, Dave Kasper
Categories: Bareback Sex, Europeans, Twinks - Young Meat, Anal Sex, Average Lookers, Big Loads, Big Cocks, Blonds, Cum eating, Facial Cumshots, Shaved Pubes, Snowballing (Cum Kisses), Subtitles, Threeways, Uncut Cocks, Voyeurism
Condoms Used: none
Director: Vlado Iresch
Co-producer: Staxus
Length: 107 minutes
Studio: Sauvage Films






[Trickery (8Teenboy 2009)

Year Produced: 2008
Starring: Tommy Anders, Jesse Star, Tyler Berke, Devon Pryce, Hayden Andrews, Matthew Evans, Aaron Michaels
Categories: Twinks, Anal Sex, Oral Sex, Rimming, Facial Cumshots, Big Loads
Condoms Used: yes
Director: Keith Miller
Length: 108 minutes
Studio: 8teen Boy - Helix Studios









[Top Brass Military Issue 9 (All worlds 2010)

Year Produced: 2009
Starring: Kota Hunter, James, Seth, Archie, Scott, Dane, Brian Miller, Paul Lewis, Gage, Tyrone, Jeep, Brandon Palmer, Eric, Marty
Categories: Amateurs, Solos, All-American Boys, Auditions, Big Cocks, Live Sound, Military, Muscle Men
Condoms Used: solos only
Director: Dirk Yates
Length: 210 minutes
Series: Dirk Yates Film
Studio: All Worlds








[Chris Steel Director Picks Disk1 (Falcon)

Year Produced: 2009
Starring: Matthew Rush, Roman Heart, Erik Rhodes, Jason Adonis, Derrick Vinyard, Pierre Fitch, Brad Star
Categories: Muscle Men, Anal Sex, Oral Sex, Hunks, Compilation, Outdoor Sex, Big Balls, Big Cocks, Group Sex, Threeways, Orgy
Condoms Used: yes
Director: Chris Steele
Length: 150 minutes on 2 disks sold separately
Series: Falcon Video Series
Studio: Falcon







[Chris Steel Director Picks Disk2 (Falcon)

















[RingLeader (Dirty Bird 2008 Disk 1)

Year Produced: 2008
Starring: Kasey, Brock, Kaden, Cole, Reese, Chaz, Spencer, Domenic, Dink Flamingo (non-sexual Role
Categories: Wrestling, All-American Boys, Muscle Men, Hunks, Anal Sex, Athletes - Locker Room, Big Cocks, Blonds, Live Sound, Oral Sex, Story - Plot, Straight Guys - Gay Sex, Uniforms
Condoms Used: yes
Director: Jett Blakk
Length: 89 minutes
Studio: Dirty Bird Pictures - Pink Bird Media








[RingLeader (Dirty Bird 2008 Disk 2) Sold Separate

The bonus disc contains extensive wrestling footage that was trimmed from each scene, and a lot of it is hotter than what made the final cut ? in fact, it could almost stand alone as a specialty release. On top of that, there's almost an hour of behind-the-scenes footage. Active Duty fanatics will particularly enjoy the humorous antics at a party at Dink's place, and there's some excellent attention to Brock stuffed into the blue Speedo-style trunks seen in the opening credits sequence.













[Bareback CumParty 8: Wet 'n Sticky (Original Teenboy Video)

Year Produced: 2007
Starring: Juan Carlos, Alfonso, Eduardo, Miguel, Alfredo, William, Deivis, Mauricio, Ramiro
Categories: Bareback Sex, Latin Men, Twinks - Young Meat, Anal Sex, Big Loads, Big Cocks, Cum eating, Facial Cumshots, Kissing, Multiple Orgasms, Oral Sex, Outdoor Sex, Pool - Spa Sex, Rimming, Threeways, Uncut Cocks
Condoms Used: none
Director: Alex Chaves
Length: 135 minutes
Series: OTB Cumcrazy Twinks Series
Studio: Original Teen Boy Video








[Rodeo Rookies 10 (Platinum Media 2010)

Year Produced: 2010
Starring: Tom Cummings, Kevin Barnes, Bill, Cody, Jonny
Categories: Cowboys, Anal Sex, Oral Sex, Solos, Big Cocks, Big Loads, Average Lookers, Amateurs
Director: Steve Myer
Length: 99 minutes
Studio: Platinum Media, Inc.










[Creampie Surprise 7 (US Male 2009)

Year Produced: 2009
Starring: Nicky Loveboy, Micky Janson, Bobby Bruno, John Paul, Frenky, Tomm, Kamil, Gio
Categories: Bareback Sex, Europeans, Uncut Cocks, Anal Sex, Big Loads, Big Cocks, Kissing, Live Sound, Muscle Men, Oral Sex, Orgy, Twinks
Condoms Used: none
Director: Alan Pelikan
Length: 66 minutes
Studio: US Male - In-X-Cess









[Bareback Cumparty 11 (Original Teenboy 2009)

Bareback Cumparty 11 - Fucking Fantastic
Year Produced: 2009
Starring: Jesid, Samir, Fabio, William, Miguel, John, Tomas, Xavier, Kevin, Marcos, Mauricio
Categories: Bareback Sex, Twinks - Young Meat, Latin Men, Anal Sex, Big Loads, Cum eating, Facial Cumshots, Kissing, Live Sound, Multiple Orgasms, Oral Sex, Shaved Pubes, Snowballing (Cum Kisses), Solos, Uncut Cocks
Condoms Used: none
Director: Alex Chaves
Length: 150 minutes
Series: OTB Cumcrazy Twinks Series
Studio: Original Teen Boy Video






[Hooked (Videoboys 2009)

Year Produced: 2009
Starring: Ashton Hardwell, Marc-Antoine, Chase Nailor, Nathan Knox, Daniel Kressler, Jeremy Roddick, Jessy Karson, Tommy Carlyle
Categories: Europeans, Uncut Cocks, Twinks - Young Meat, Amateurs, Anal Sex, Big Cocks, Kissing, Live Sound, Oral Sex, Rimming, Rough Sex, Shaved Pubes, Solos, Straight Guys - Gay Sex
Condoms Used: yes
Director: Uncredited
Co-producer: Squirts
Length: 102 minutes
Studio: Video Boys








[Hung Ladz 5 (Eurocreme 2009)

Year Produced: 2009
Starring: Fred Faurtin, Brett Carter, Billy Rogers, Seth, Thierry Schaffauser, Dan Jenkins, Kieron Knight, Steven Prior
Categories: Europeans, Horsehung, Anal Sex, Ball Slapping, Big Loads, Big Balls, Cum eating, Deep Throating, Facial Cumshots, Interracial Sex, Kissing, Live Sound, Nipple Play, Oral Sex, Pierced Body Parts, Rimming, Shaved Pubes, Twinks - Young Meat, Uncut Cocks
Condoms Used: yes
Director: Simon Booth
Length: 87 minutes
Studio: Hung Ladz - EurocremeUSA








[Monster Cock 2 (SX Video 2009)

Year Produced: 2009
Starring: Ian Jay, Lito Cruz, Casey Wood, Michael Kadin, Miguel Temon, Mario Montes, Jude
Categories: Bareback Sex, Horsehung, Anal Sex, Average Lookers, Big Loads, Big Cocks, Cum eating, Deep Throating, Kissing, Latin Men, Live Sound, Oral Sex, Rimming, Twinks - Young Meat, Uncut Cocks
Condoms Used: none
Director: Ben Baird
Length: 100 minutes
Studio: SX Video








[Bare Youth Hostel

Year Produced: 2008
Categories: Bareback Sex, Latin Men, Twinks - Young Meat, Anal Sex, Average Lookers, Big Loads, Blonds, Cum eating, Dildos - Toys, Facial Cumshots, Kissing, Oral Sex, Orgy, Rimming, Shaved Pubes, Snowballing (Cum Kisses), Threeways, Uncut Cocks, Voyeurism
Condoms Used: none
Director: Pat Stone
Length: 97 minutes
Series: Vimpex Street Dancers Series
Studio: Vimpex Gay Media








[Crotch Rocket

Year 2010
Starring: Brenn Wyson, Drew Cutler, Cameron Adams, Sean Stavos, Arpad Miklos, Alessio Romero, Samuel Colt, Conner Habib, Sean Everett
Categories: All-American Boys, Anal Sex, Big Loads, Big Balls, Big Cocks, Deep Throating, Hairy Crotches, Hairy Men, Horsehung, Kissing, Live Sound, Oral Sex, Rimming, Threeways
Condoms Used: yes
Director: Erik Rhodes
Length: 108 minutes
Studio: Mustang








[Aggresion

2010, 82 min
Country: US
Studio: SX Video
Cast: Christian Rock, Dominik Rider, Gabriel D'Alessandro, Jason Mitchell, Kirby Thomas, Marco Cruise, Michael Dick, Will Hurt
Categories: Age: College Freshmen to Late 20s, Age: Daddies/Men, Body Types: Body Types: Gymnasts/Ripped, Body/Chest Hair: Natural/Unshaven, Body/Chest Hair: None (Hairless/Shaved/Smooth), Butt Play: Dildos/Plugs/Toys, Butt Play: Finger Fucking/Probing, Cast's Looks: Average Looking/Everyday, Cast's Looks: Punk/Trashy, Above Average Cock Size, Cock Sizes: Big and Thick, Dirty Talk/Verbal Abuse, Double Anal Penetration, Hair: Five-O-Clock Shadow, Facial Hair: Goatees/Soul Patches, Fetish: Spitting, No Condoms: Barebacking, Rimming (Ass Eating), Rough Sex ('Take it, bitch!'), Tattoos: Few/Moderate







[Spy Games 1

Starring: Alexander Mac, Lex Wagner, Vovik, Ivan, Marius, Oleg Vorobyev, Maris, Vlad, Danny Deniro, Mario Fox, Igor, Evgeniy, Dainis
Categories: Europeans, Horsehung, Military, Solos, Twinks - Young Meat, Uncut Cocks, Amateurs, Anal Sex, Blonds, Live Sound, Oral Sex, Rimming, Romance, Simulated Combat,
Condoms Used: yes
Director: Alex Clark
Length: 120 minutes
Studio: Dolphin Entertainment









[Fuck Your Friend 2

Year Produced: 2009
Starring: Zohan Lopez, Rod Daily, Ashland Reker, Beaux Banner, Slade, David Dakota, Nick Capra, Colby Keller
Categories: Muscle Men, Anal Sex, Oral Sex, Hunks, Rimming, Big Balls, Big Cocks, Big Loads, Hairy Men, Tattoos
Condoms Used: yes
Director: Jake Cruise
Length: 132 minutes
Studio: Cocksure Men









[Always Ready - 18 Today

Starring: Paul, Petey, etc
Categories: Twinks - Young Meat, Anal Sex, Big Loads, Big Cocks, Oral Sex, Outdoor Sex, Public Sex, Threeways
Condoms Used: yes
Director: Uncredited
Length: 74 minutes
Studio: French Connection










[Graduation Gangbang

Year Produced: 2009
Starring: Marco Bill, Jerry Brand, Brian Brower, Kevin Buckster, John Cer, Joy Cole, Brad Finder, Larry Force, Andy Freaks, Justin May, Tyler Morris, Jason Murdoch, Timothy Nixon, Karl Roberts, Lucky Taylor, Johan Volny, Ray Weil
Categories: Bareback Sex, Europeans, Twinks - Young Meat, Anal Sex, Big Loads, Big Balls, Big Cocks, Bukkake, Cum eating, Deep Throating, Gang Bang, Kissing, Live Sound, Oral Sex, Snowballing (Cum Kisses), Uncut Cocks
Condoms Used: none
Director: Vlado Iresch
Co-producer: Staxus
Length: 111 minutes
Studio: Sauvage Films







[Hunry Twink Holes (Helix 2010)

Year Produced: 2009
Starring: Damien Richards, Caelen Reed, Justin Conners, Adam Scott, Skyelr Bleu, Drake Angel, Roxy Red, Connor Terrence, JT Wreck, Alex Dade
Categories: Bareback Sex, Twinks, Anal Sex, Oral Sex, Orgy, Tattoos, Big Cocks, Big Loads, Facial Cumshots
Condoms Used: none
Director: Keith Miller
Length: 114 minutes
Studio: HotStuds.com - Helix Studios Productions




[Vacation Boy

Categories: Twinks, Anal Sex, Oral Sex, Europeans, Rimming, Voyerism, Smooth Boys, Outdoors
Title: Vacation Boys
German Title: Verfickte Ferien
Studio: YMAC - Dream Street Productions
Director: Jan Osten
DVD Length: 1 Hour 40 Minutes (end part is cumshots compilation)
DVD Extras: Scene Select, Slideshow, Cumshot Cumpilation. Some German spoken without subtitles but you hear mostly music.









[Sk8erboy Party

Year: 2010
7 really horny scenes with no fewer than 9 cute boys.
Click here to see a trailer in a new window.
Starring: Alex, Anthony, Jan, Marcel, Markus, Micha, Patrick, Phil, Thomas, Toby, Tommy
Length: 115 minutes, plus 20 minutes of trailers and behind-the-scenes filming.
Language: German
DVD Features: Chapters, Trailers, Behind the Scenes
DVD has no region code and will play on US Players



[Pharaoh's Curse (Odessey)

Starring: Jon Eric, Rick Chase, Blake Harper, Steve Shannon, Rick Allen, Jason Branch, Duncan Mills, Tuck Johnson, Luke Savage, Zachery Scott, Rob Steele, Jeremy Tucker, Doug Jeffries, Anthony Cox, Steve Cassidy, Robere, A. Damron
Categories: Anal Sex, Average Lookers
Condoms Used: yes
Director: Thor Stephens
Length: 128 minutes
Studio: Odyssey Men Video









[Banging Balls (8teen Boy/Helix 2010)

Year Produced: 2010
Starring: Cody Cachet, Steffen Van, Chad Fitch, Kyle Bradley, Damien Richards, Tyler Frost, Michael Lee, Brody West, Matthew Summers, Hayden Chandler, Erik Ashe, Patrick O'Riley
Categories: Bareback Sex, Twinks, Anal Sex, Oral Sex, Orgy, Tattoos, Big Cocks, Big Loads, Facial Cumshots
Condoms Used: none
Director: Keith Miller
Length: 120 minutes
Studio: 8teen Boy - Helix Studios







[Spy Games 2 (Dolphin)

Year Produced: 2006
Starring: Lex Wagner, Alexander Mack, Miroslav R., Martin Drozd, Petr Chadil, Michail Filipek, Ladislav Jorda, Mark Bitinas, Andrey Dainauskas, Jan Balak, Frantishek Hrchiak, Pavel Radek, Cody Mormunds, Edan, Victor Grizenko
Categories: Bareback Sex, Europeans, Story - Plot, Twinks - Young Meat, Uncut Cocks, Anal Sex, Average Lookers, Big Loads, Big Cocks, Blonds, Cum eating, Facial Cumshots, Kissing, Muscle Men, Older Men - Younger Men, Oral Sex, Rimming, Simulated Rape, Subtitles, Threeways, Uniforms
Condoms Used: sometimes
Director: Alex Clark
Length: 190 minutes
Studio: Dolphin Entertainment







[Seeding Farmers (eBboys 2008)

Year Produced: 2008
Starring: David Loft, Max Fonda, Jose Manuel, John Paul, Janny Osborne, Rikky Garcia, Rendy Scott, Henry Bowle, Micky Janson, Chris Reed
Categories: Bareback Sex, Europeans, Twinks - Young Meat, Anal Sex, Average Lookers, Big Loads, Big Cocks, Blonds, Bukkake, Cum eating, Facial Cumshots, Kissing, Oral Sex, Outdoor Sex, Rimming, Shaved Pubes, Snowballing (Cum Kisses), Uncut Cocks
Condoms Used: none
Director: Michael Paris
Length: 129 minutes
Studio: Eboys Studio








[Shakydown Boyz (SEVP 2009)

Starring: Andre Starr, Klint, Vitas, Jordan Thorr, Kofner Young, Kosha Grim, Malvin Bond, Marek Settler, Michael Hodler, Serij Grever, Seva Ocean
Categories: Bareback Sex, Europeans, Uncut Cocks, Anal Sex, Average Lookers, Big Loads, Cum eating, Facial Cumshots, Oral Sex, Sandwich Fucking
Condoms Used: none
Director: Nir Rosenbaum
Length: 120 minutes
Series: SEVP Platinum
Studio: S.E.V.P. Year Produced 2008







[Bare Witness (Bare 2008)

Starring: Thomas Jefferson, Michael Getlin, Thomas Dyk, Martin Gill, Chris Ralf, Thomas Birch, Clay Osborn, Andrew Shut, George Michael, Andre Lopes, Tom Reed, Mark Lee
Categories: Bareback Sex, Europeans, Twinks - Young Meat, Anal Sex, Big Cocks, Blonds, Cum Eating, Facial Cumshots, Group Sex, Kissing, Live Sound, Oral Sex, Threeways, Uncut Cocks
Condoms Used: none
Director: Vlado Iresch
Co-producer: Staxus
Length: 108 minutes
Studio: Bare Films







[Sex Pit Sluts (Bulldog 2008/9?)

Starring: Greg David, David Castan, Nicolas Torri, Issack Hardcastle, Robin Hole, Brice Farmer, Anton Knight, Ivan Rueda, Fred Faurtin
Categories: Horsehung, Anal Sex, Big Loads, Big Balls, Big Cocks, Deep Throating, Hairy Men, Kissing, Oral Sex, Rimming, Threeways, Uncut Cocks
Condoms Used: yes
Director: Maxwell B.
Length: 79 minutes
Studio: BulldogXXX
Year Produced: 2008









[Tread Heavy (Channel 1 2009)

Starring: Benjamin Bradley, Jeremy Bilding, Johnny Hazzard, Blake Riley, Rod Daily, Brock Armstrong, Nelson Troy, Josh Griffin
Categories: All-American Boys, Anal Sex, Big Loads, Big Balls, Big Cocks, Deep Throating, Kissing, Live Sound, Oral Sex, Rimming, Twinks - Young Meat
Condoms Used: yes
Director: Chi Chi LaRue
Length: 108 minutes
Studio: Rascal Video Productions Year Produced: 2009










[Charmed (Cobra 2002)

Starring: Brandon Croft, Brad, Aaron, Chad, Bobby, Armon, Ryan, Collin
Categories: Twinks - Young Meat, Anal Sex, Bareback Sex, Facial Cumshots, Oral Sex, Outdoor Sex, Rimming
Condoms Used: sometimes
Director: Bryan Phillips
Length: 118 minutes
Studio: Cobra Video Year Produced 2002









[Deviants (BulldogXXX)

Starring: Darren Robbinis, Rick Hunter, Jack Sterling, Mike Power, Adam Tremadoc, James Buck, Leon Steel, Zander Ward, Alberto, Phil, Richard, Natasha Porsche
Categories: Horsehung, Uncut Cocks, Anal Sex, Athletes - Locker Room, Average Lookers, Big Loads, Big Balls, Big Cocks, Cum Eating, Spitting, Dildos - Toys, British Men, Facial Cumshots, Older Men - Younger Men, Oral Sex, Pierced Body Parts, Rimming, Twinks - Young Meat, Snowballing
Director: Maxwell Barber
Length: 120 minutes
Studio: BulldogXXX








[Man Country (Catalina 2009)

Year Produced: 1995
Starring: Chip Daniels, Chad Donovan, Rod Majors, Tony Hampton, J. T. Sloan, Mark West, Joe Spears, Anthony Gallo, Shane Slater
Categories: Muscle Men, Cowboys, Anal Sex, Hunks, Oral Sex, Rimming, Public Sex, Outdoor Sex, Glory Holes, Big Cocks, Big Loads
Condoms Used: yes
Director: Chet Thomas
Length: 90 minutes
Studio: Catalina Year Produced 2005







[Little Devil (Street Boys 2009)

Starring: Lolek Hollander, Chris Cassidy, Johan Lisek, Ben Varga, Mikel Karpov, Jiri Sukat, Garcia Bisset
Categories: Europeans, Anal Sex, Oral Sex, Dildos - Toys, Rimming, Big Cocks, Big Loads, Kissing, Cum eating, Uncut Cocks
Condoms Used: none
Director: Luis Blava
Length: 105 minutes
Studio: Street Boys Studios









[Just the Sex 2 (Dirty Bird 2009)

Starring: Brent Corrigan, Justice McClain, Turk Melrose, Jacob Powell, Steve Oliver, Cameron Lane, Curtis Hoffman
Categories: All-American Boys, Twinks - Young Meat, Anal Sex, Big Cocks, Deep Throating, Kissing, Live Sound, Oral Sex, Rimming, Shaved Pubes
Condoms Used: yes
Director: Tristan Mathews
Length: 102 minutes
Studio: Dirty Bird Pictures - Pink Bird Media
Year Produced: 2008









[Twink's Swallow 3

Starring: Calvin Christian, Julian Lee, Gianni, Eric Jensen, Dakota, Yann, Adam McKay, Matthew, Iliech, The Muscle Hunk, Jason The Pig Bottom
Categories: Amateurs, Bareback Sex, Solos, Twinks - Young Meat, Anal Sex, Big Loads, Big Balls, Big Cocks, Blonds, Facial Cumshots, Oral Sex
Condoms Used: no
Director: Michael Paris
Length: 90 minutes
Studio: Eboys Studio Year Produced 2005










[RudeBoiz 13: Hard Ladz (Rudeboiz 2009)

Starring: Edward Fox, Sammy, Tyson, Dominic Powell, Billy Rogers, Kaden Bailey, Damon Kerner, Callum, Jamie Luke, Matt Slade, Danny Cunningham
Categories: Horsehung, Uncut Cocks, Twinks - Young Meat, Anal Sex, Average Lookers, Big Loads, Big Balls, Big Cocks, Blonds, Cum eating, Deep Throating, Double Penetration, Facial Cumshots, Hairy Crotches, Kissing, Live Sound, Oral Sex
Condoms Used: yes
Director: Simon Booth
Length: 111 minutes
Studio: RudeBoiz
Year Produced: 2009








[Enter Me Hard (YMAC/Cadinot 1999)

Starring: Igors, Victor, Aleksanrs, Valerians, Andis


Categories: Europeans, Solos, Twinks - Young Meat, Uncut Cocks, Threeways
Director: uncredited
Length: 75 minutes
Studio: Avalon Int'l - YMAC Import - French Art - Cadinot
Year Produced: 1999












[Best of Rex and Steve (Falcon)

Starring: Rex Chandler, Steve Hammond, Butch Taylor, Cal Jensen, Domino, Brad Phillips, Casey Jordan, Race Jensen, Jack Lofton, Karl Thomas, Mike Gregory
Categories: Bareback Sex, Blonds, Muscle Men, Hunks, Anal Sex, Oral Sex, Rimming, Threeways, Kissing, Big Balls, Big Cocks, Big Loads, Featured Star, Horsehung
Director: Stephen Scarborough
Length: 160 minutes
Studio: Falcon Anthology Series









[Mat Attack (Can-Am 2002)

Country: US
Categories: Wrestling
Studio: Can-Am Productions, Jet Set
Cast: Jason Adonis, Marc Stone, Anthony Shaw, Gauge
Director: Matthew Moore, Ron Sexton
2002, 90 min









[Caught In the Crossfire 2 (Active Duty 2009)

Starring: DJ, Kaden, Thomas, Elijah
Categories: All-American Men, Anal Sex, Oral Sex, Muscle Men, Military, Big Cocks, Big Loads, Kissing, Threeways, Tattoos
Condoms Used: yes
Director: Dink Flamingo
Length: 120 minutes
Studio: Active Duty Productions
Year Produced: 2008








[VIP Access (2009 Eurocreme)

Starring: Thomas Dyk, Philippe Delvaux, Shane Stone, Logan McCree, Vinnie D'Angelo, Billy Rogers, Kaden Bailey, Damon Kerner
Categories: Compilation, Anal Sex, Oral Sex, Rimming, Threeways, Europeans, Twinks, Horsehung, Big Balls, Big Cocks, Big Loads, Muscle Men, Kissing, Tattoos, Interracial Sex, Uncut Cocks
Condoms Used: yes
Director: Simon Booth
Series: Eurocreme Collection Series
Studio: Eurocreme - EurocremeUSA
Year Produced: 2009






[Seed My Fuck Hole (2009 ThreshHold Media)

Starring: Amir Hassad, Braden Scott, Scout, Sean Ansen, Alex Rivera, Chris Ashton, Brennan Huff
Categories: Bareback Sex, Twinks - Young Meat, Amateurs, Anal Sex, Big Loads, Big Cocks, Dirty Talk, Kissing, Live Sound, Oral Sex, Orgy, Rimming, Uncut Cocks
Condoms Used: none
Director: Leo Greco
Length: 97 minutes
Studio: Threshhold Media
Year Produced: 2009









[Cream Filled Twinkys (All worlds 2009)

Starring: Brock Armstrong, Danny Arnez, Phillip Aubrey, Jeremy Lange, Cameron Marshall, Chris Robinson, Christian Romero, David West, Kurt Wild
Categories: All-American Boys, Twinks - Young Meat, Uncut Cocks, Anal Sex, Big Balls, Big Cocks, Blonds, Kissing, Live Sound, Oral Sex, Rimming
Condoms Used: yes
Director: Doug Jeffries
Length: 118 minutes
Series: All Worlds Platinum
Studio: All Worlds
Year Produced: 2009








[Borstal Boy (Eurocreme 2007)

Starring: Will Jamieson, Ashley Ryder, Others
Categories: Europeans, Anal Sex, Gang Bang, Horsehung, Muscle Men, Older Men - Younger Men, Story - Plot, Twinks - Young Meat, Uncut Cocks, Bears, Big Loads, Big Balls, Big Cocks, Cum eating, Deep Throating, Dirty Talk, Double Penetration, Facial Cumshots, Hairy Men, Kissing, Live Sound, Nipple Play, Oral Sex, Orgy, Pierced Body Parts, Prison - Jail, Rimming, Rough Sex, Rugged Men, Shaved Pubes, Simulated Rape, Snowballing (Cum Kisses), Solos, Spitting, Tea-bagging, Threeways, Mutual Masturbation, Voyeurism
Director: Simon Booth and Max Lincoln
Length: 114 minutes
Series: Dreamboy Collection - EurocremeUSA
Studio: Eurocreme - EurocremeUSA






[Guys Go Crazy 7

Guys Go Crazy 7 - Twinks in Heat
Starring: Jose Martinez, Brad Markus, Tommy Rogers, Franco Gregorio, Alex Grand, Jack Black, Jack Roys
Categories: Gang Bang, Europeans, Twinks - Young Meat, Amateurs, Anal Sex, Average Lookers, Ball Slapping, Big Loads, Big Balls, Blonds, Chain Fucking, Circle Jerks, Facial Cumshots, Kissing, Muscle Men, Oral Sex, Orgy, Rimming, Rough Sex, Hand Job, Mutual Masturbation, Sandwich Fucking, Threeways, Uncut Cocks, Uniforms
Director: Bob Marshal
Length: 120 minutes
Studio: Eromaxx Video Year Produced: 2006